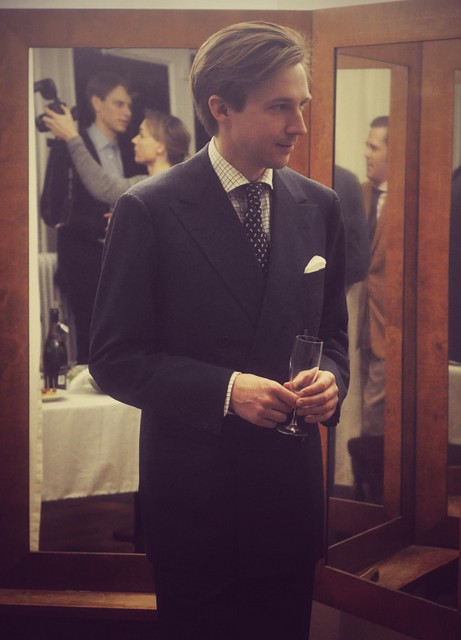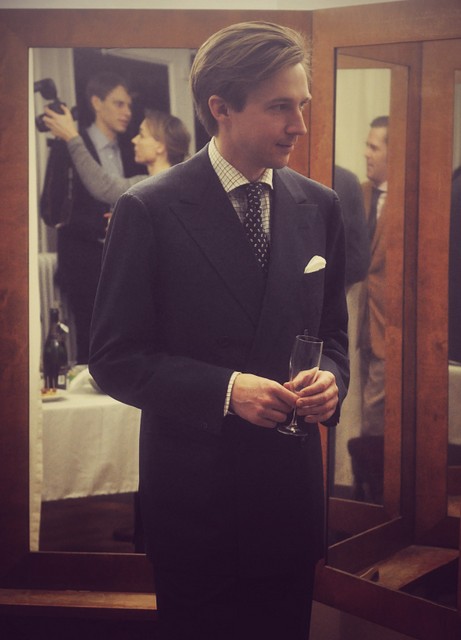 Vintage Alfred Alm double breasted suit.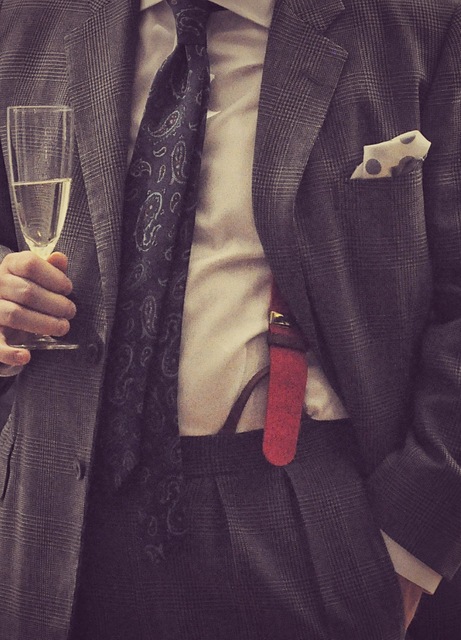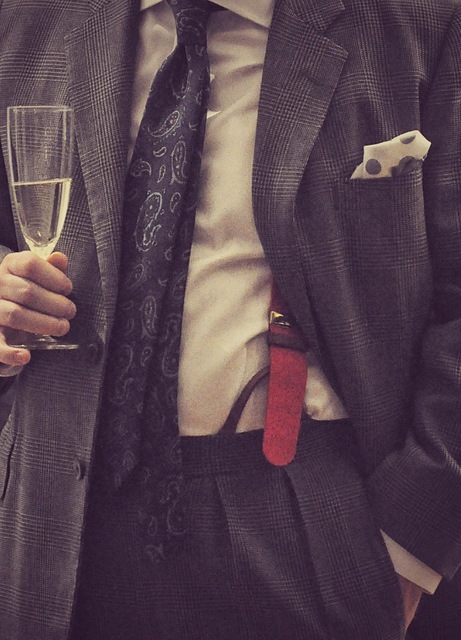 Vintage Stanley Peake glenchecks suit.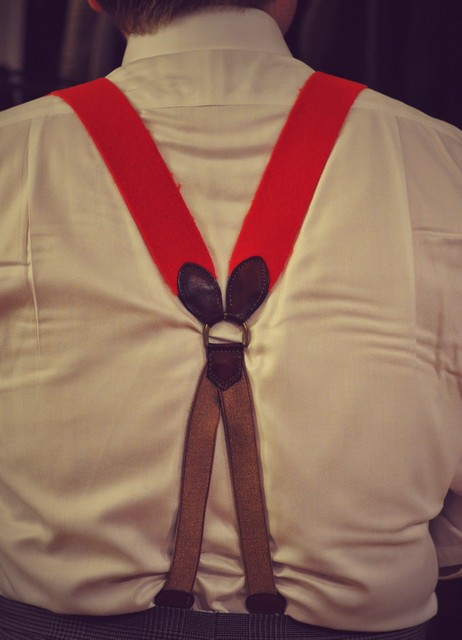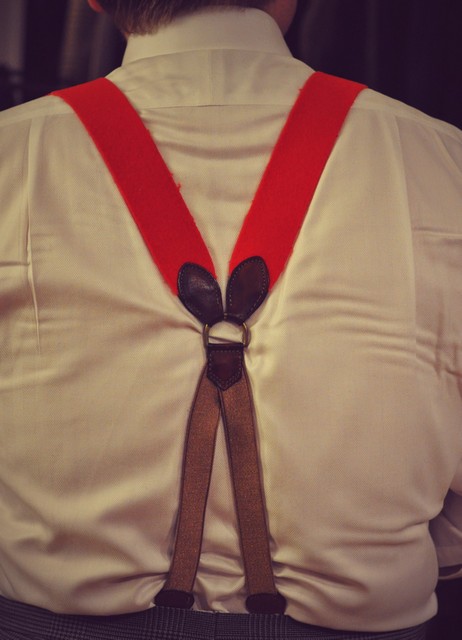 Vintage Albert Thurston braces.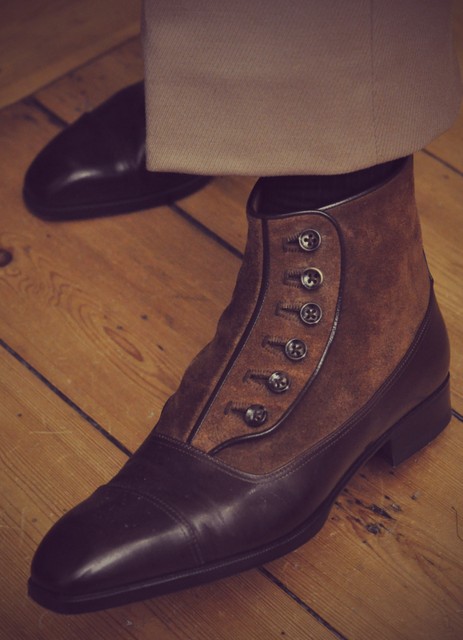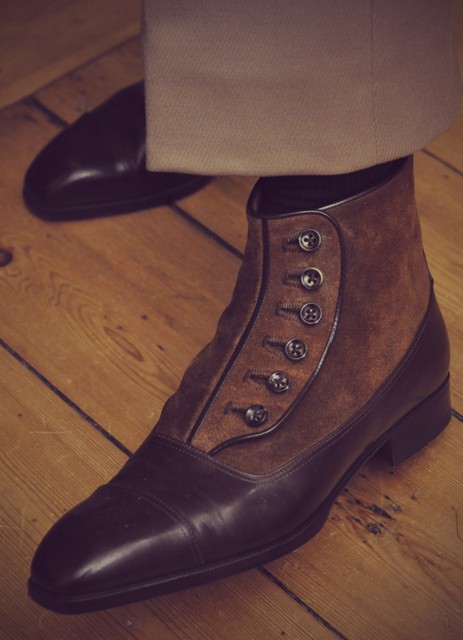 Made to order Aubercy button boots.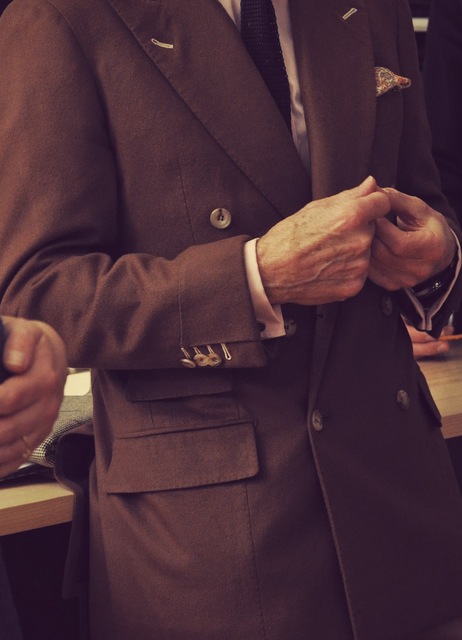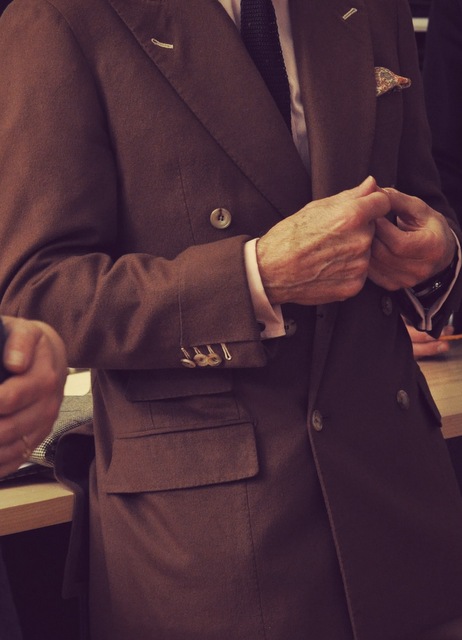 Bespoke Rubinacci cashmere jacket.
—
The Copenhagen tailor Peter Undén gave a party on the occasion of christmas. Many sartorialists were there, some in vintage bespoke, others in their own bespoke garments.
Source: The Journal of Style