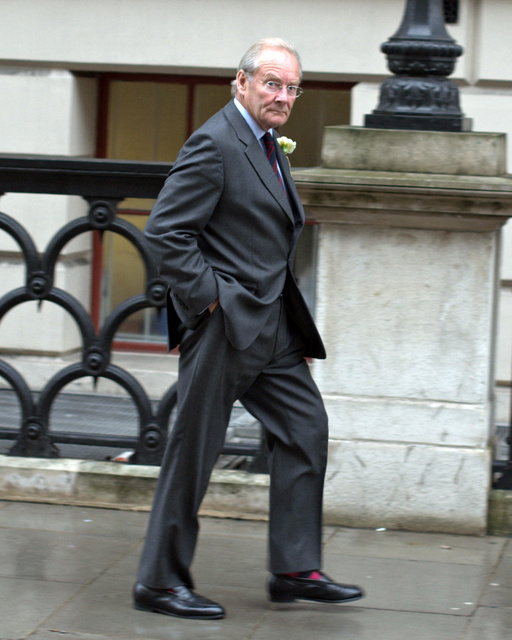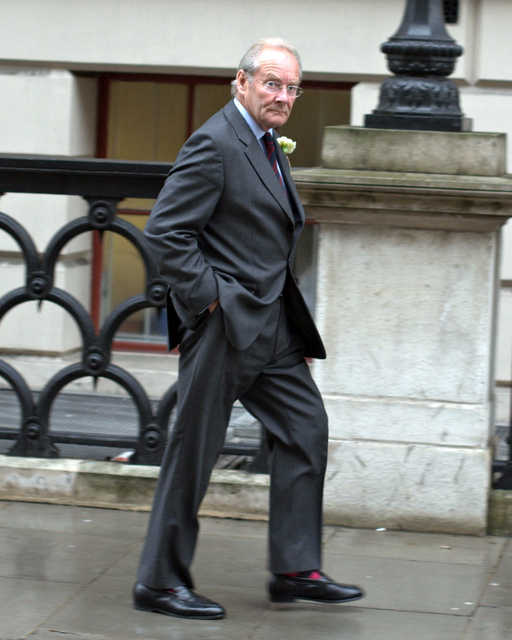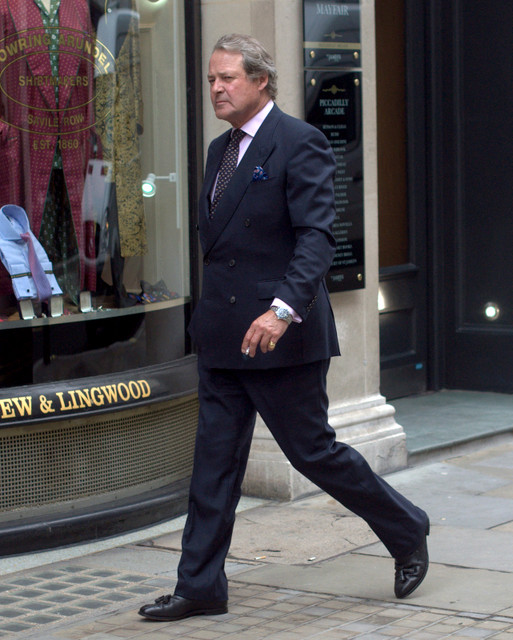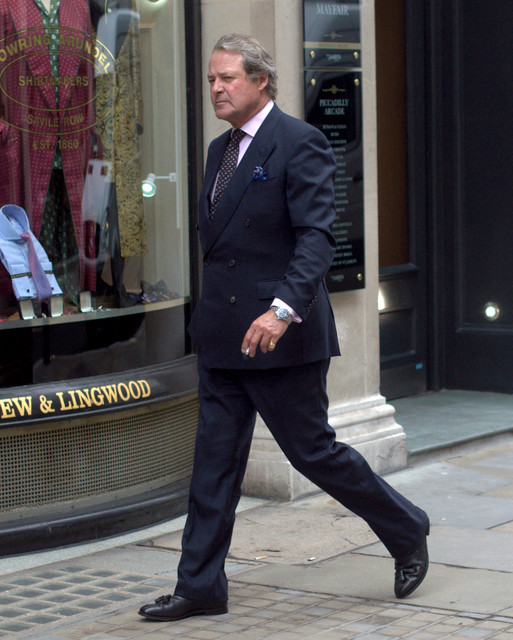 Where will you find the original paella? In Spain.
And, the true foie gras? In France, of course.
Now, where will you see the authorized use of the lounge suit?
In St James's, London.
Milan, Paris and other large cities around the globe provide men in classic bespoke suits, often elegantly dressed but history has favored London to be the place, where you will find the authentic use of the suit.
Above two photos from my June trip to London snapped on Pall Mall and Jermyn Street. Note the use of buttonhole flower, pink socks and trademark pink dress shirt.
Source: The Journal of Style