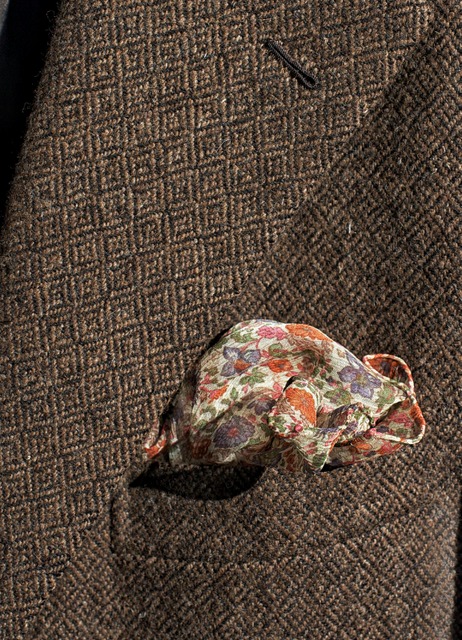 I have a handkerchief of twill silk from a reputable tie maker. I suppose it is made of leftovers from the tie production. It is a mistake, and I never use it. Silk for handkerchiefs should be delicate like silk crêpe. It should also be made up by skilled hands. I have another silk handkerchief from a famous tailor and menswear store. It has a nice print, the price was substantial, and the borders are machine sewn … The latter ruins the refined nature completely, in my opinion.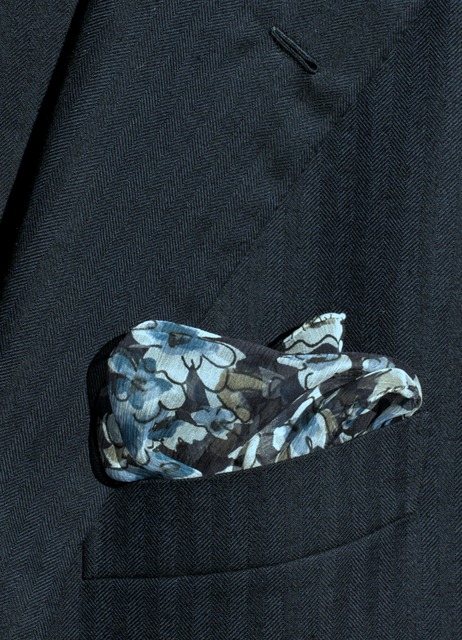 In other words, I'm introducing silk crêpe handkerchiefs made up by very skilled artisan hands in Tuscany. I really like them, and I hope you will too.
Get price and more details at the shop.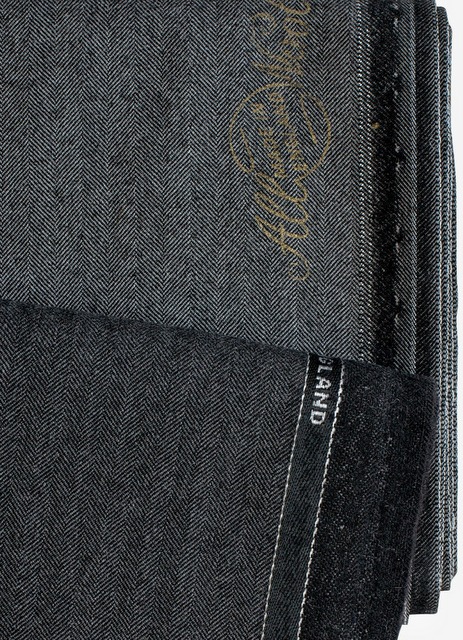 The vintage wave continues. I have just released a few grey suiting lengths from Hield Brothers, 400 grams, dated to 1995. They have this classic dry or "raw" Savile Row finish, which has become so rare today, where most worsteds come with a soft finish.
Check price and more details at the shop.
24 hour offer on socks: I'm restocking socks. It means that you can have six identical pair of socks for the price of five. For instance: Place an order of five solid navy blue cotton lisle socks in size 11, and I will add another pair for free.
Note the offer ends on thursday morning 3rd of October at 7 am Greenwich Mean Time.