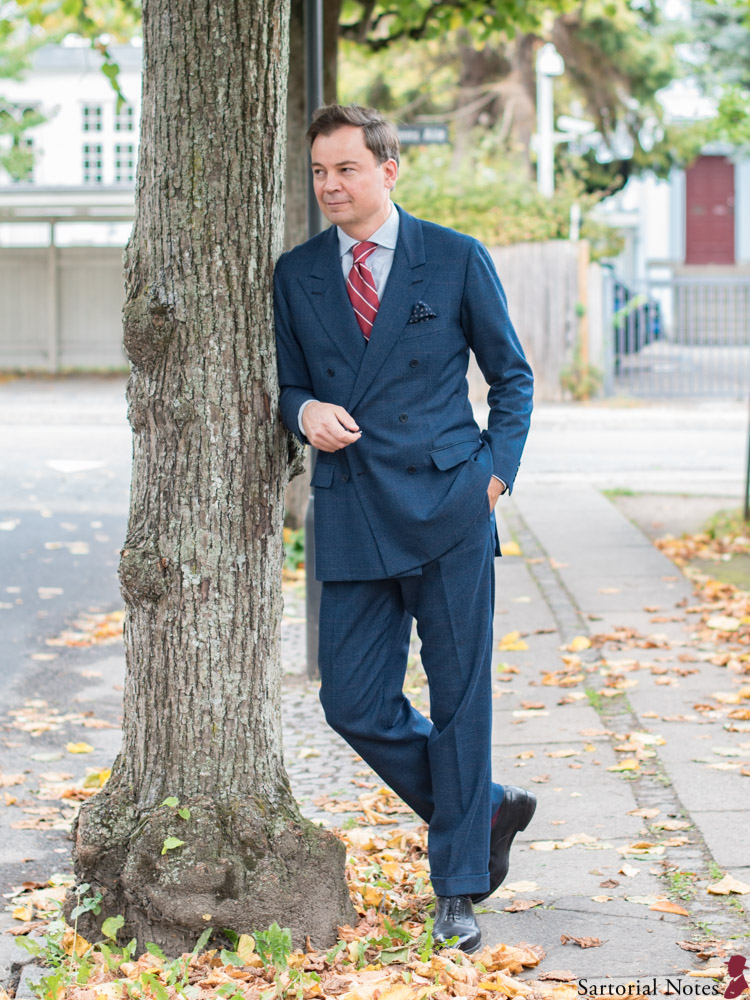 Days in a double breasted jacket
Two days with two days between them. Both days I was in a bespoke blue double breasted jacket.
A short history of the double breasted jacket
You can hardly call a a double jacket more formal than a single breasted jacket.
If we look back both designs have been around since the start of the lounge jacket in the 1860s. Perhaps the double breasted design has a stronger connection to a uniform, say, the naval officer's reefer jacket, the double breasted blue blazer.
On the other hand, the double breasted design has been way of skipping the waiscoat, a remnant of Victorian times. That is, in the past a waistcoat was compulsory with a single breasted suit but not with a double breasted jacket. That tradition can explain the revival of a double breasted jacket in the 1930s. People wanted to dress "soft". That included getting rid of the tightly fitting waistcoat. A double breasted jacket was the solution.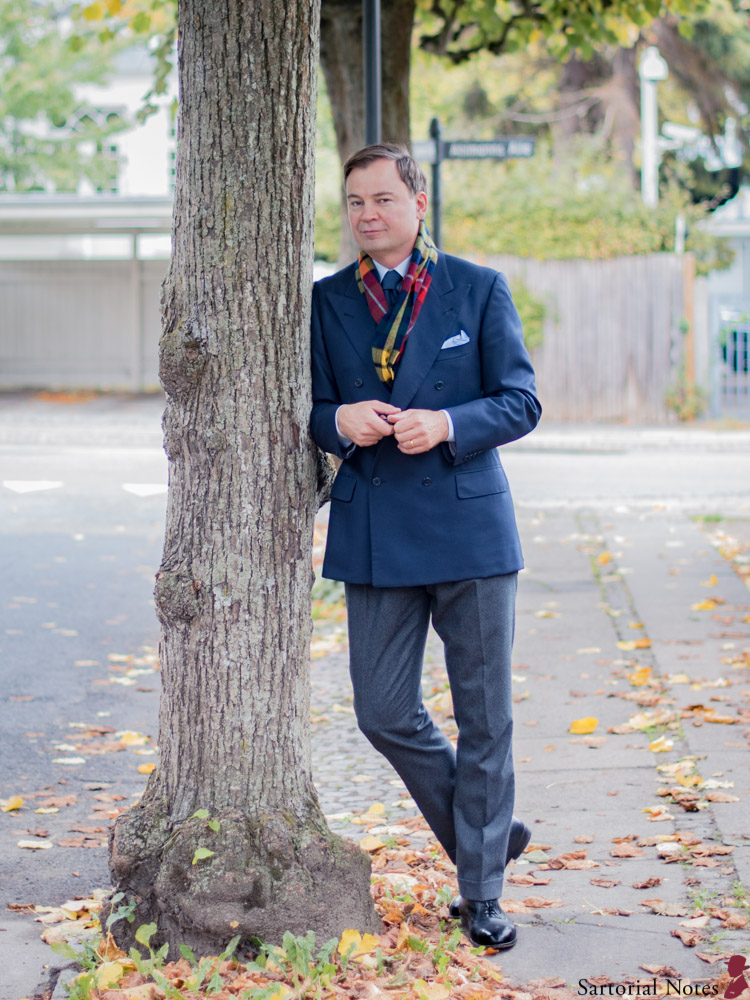 A blue double breasted suit jacket with a bold scarf
In the second photo I try to smarten up the attire consisting of a blue double breasted suit jacket and grayers with a plaid scarf. To me a bold scarf is much better solution than funny socks or a funny tie, if you want to inject energy into your clothing style.
Photography: Sartorial Notes