Patience is key, when you are in Florence with a camera. You will have to endure a lot of visual pain but in the end you will be rewarded.
Last time I was Florence, in January 2019, these four gentlemen were my biggest photographic reward. If you enjoy well-made classic clothing, you cannot dream about more. The gentlemen are a homogeneous group, there is a common bespoke trait, yet they are individuals too.
I'm not sure who they are exactly. I believe one or two are in the trade, whereas the others are connaisseurs.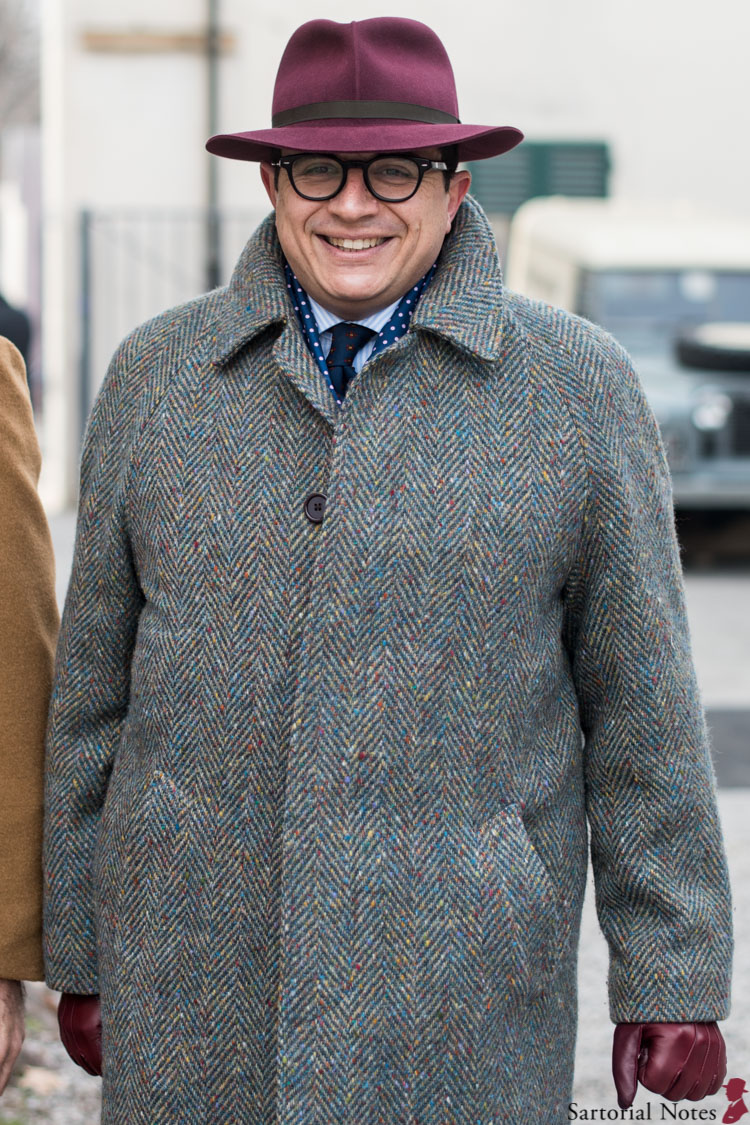 In the photo above a lovely raglan from Donegal tweed. The blue combination of striped shirt, necktie and dot neckerchief is strong.
A double breasted cashmere overcoat, nice paisley scarf.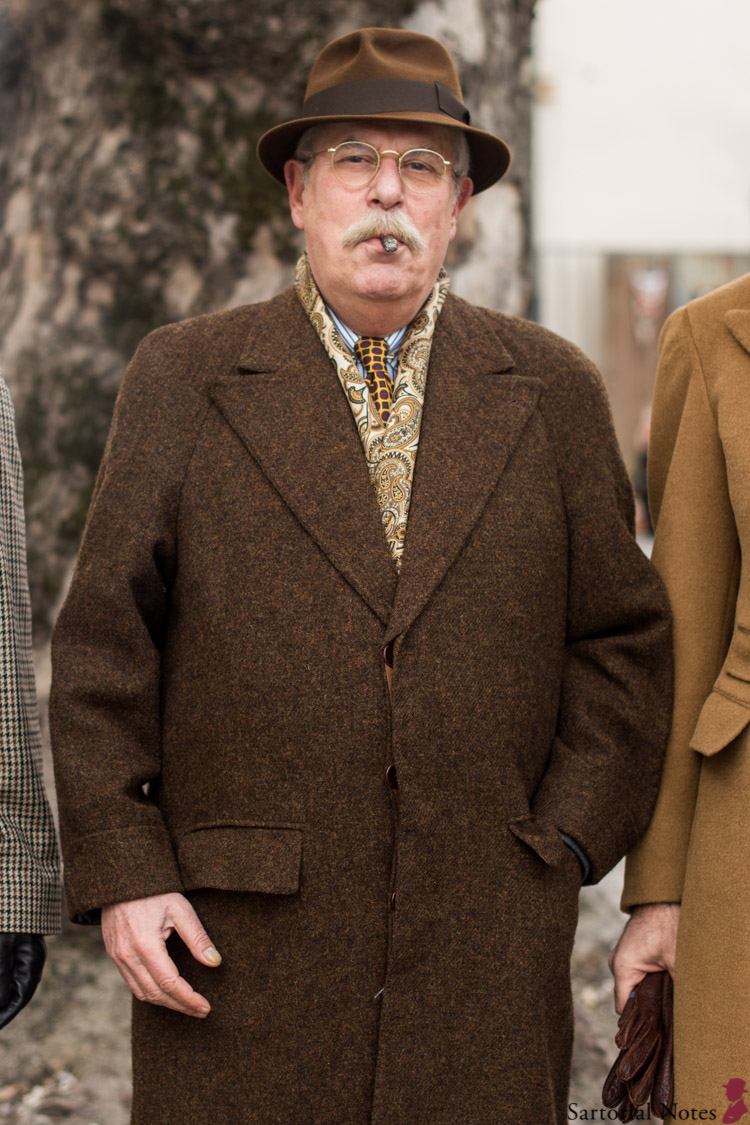 Excellent raglan style with silk scarf, tie pin and toscanello. The best dressed of the fantastic four, which says a lot.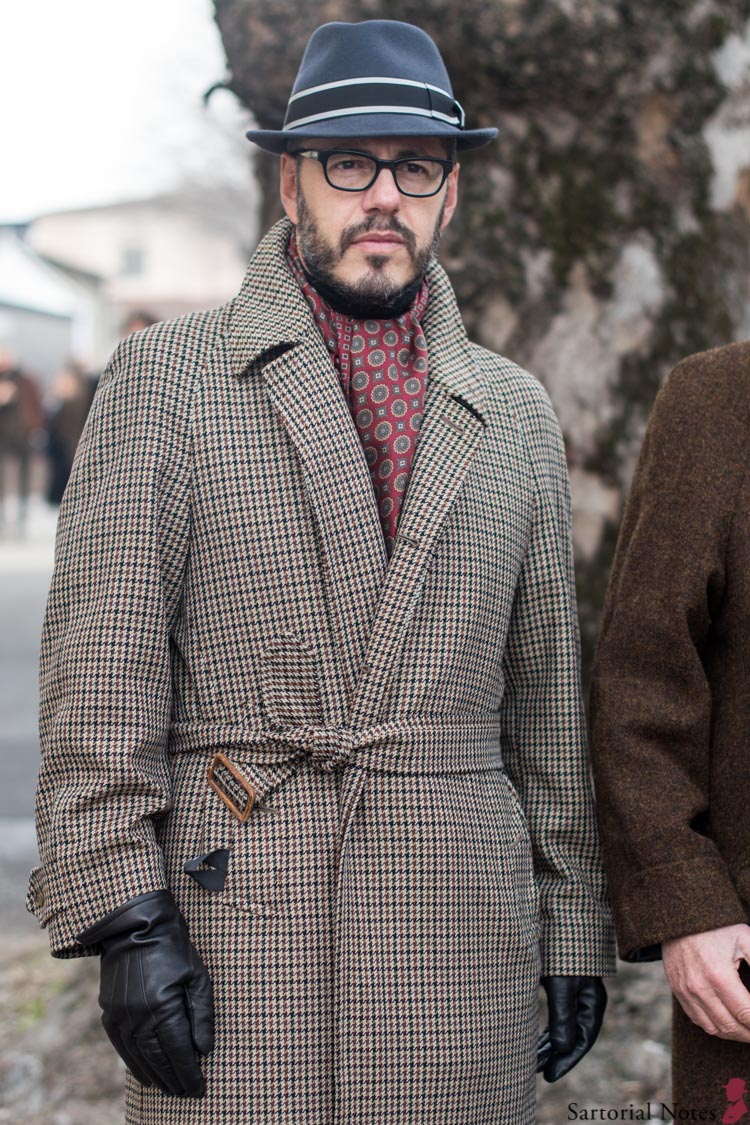 And, a belted slip-on overcoat with another silk scarf.
Photography: Torsten Grunwald