Camel hair overcoat
Winter won't loosen its grip on Scandinavia. It's quite annoying if it wasn't for the situation that you can keep on nice, heavy overcoats like this bespoke polo coat by Francesco Guida. He cut it from a length of camel hair cloth that nobody wanted on the store.
I pair the overcoat with a tweed jacket, heavy flannels, shell cordovan shoes and carpincho gloves. The questionable knit hat is cashmere, afterall.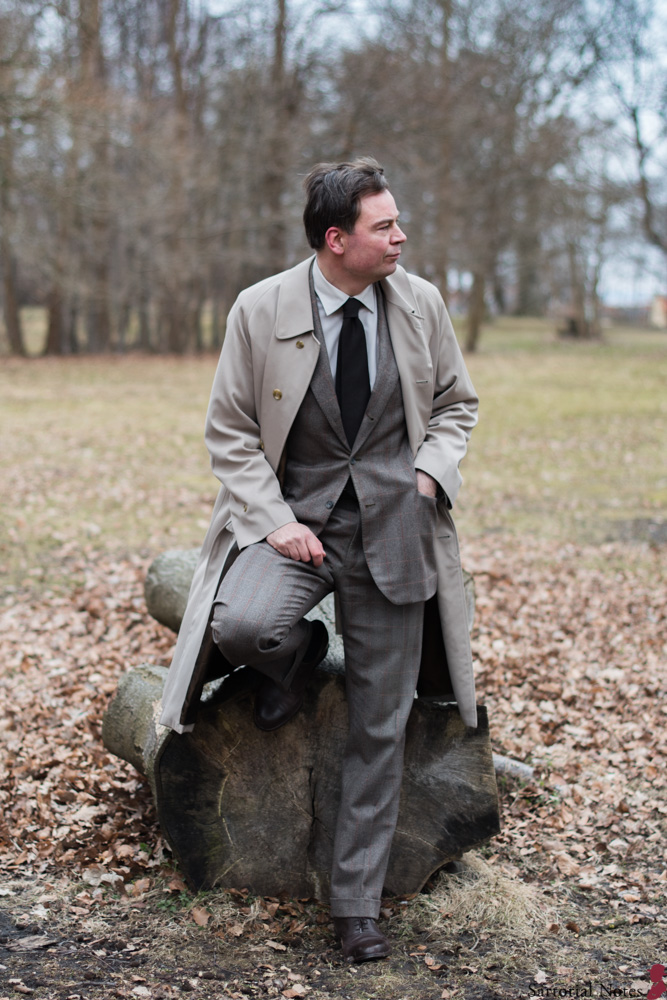 Menswear winter style in a rain mac
An old suit of mine from a now retired Copenhagen tailor has been on the hanger for a few years. The trousers have had a rip. A seamstress rapaired the trousers with a piece of fusing. It is not a very elegant or sturdy solution I have realized. However, they are strong enough for a photo shoot. The overcoat is a secondhand new Burburry rain mac in gabardine wool that I bought in Vienna.
Photography: Sartorial Notes