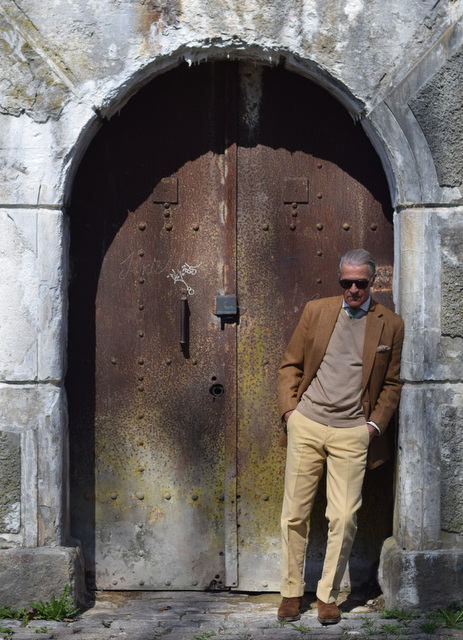 Men rarely wear a necktie on weekends anymore. They feel it will be awkward. I have written about that before. It can be done though. Butler shows how.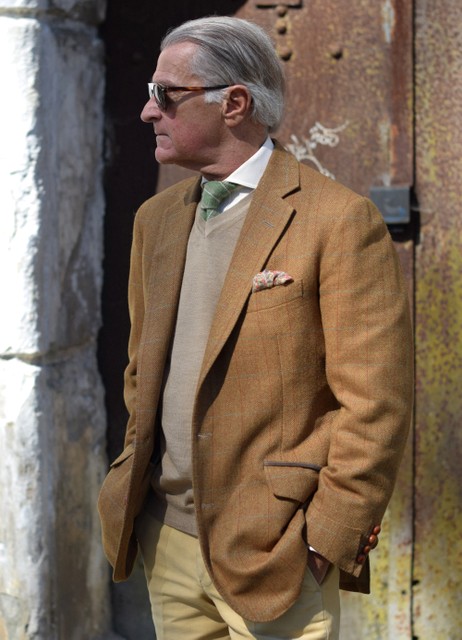 He is taking a walk by the old fortress on a Sunny, yet somewhat cold spring Sunday. He wears a bespoke golden sport coat from Steven Hitchcock, moleskin trousers from Cordings, a cashmere tie from Teo Grimaldi, a shirt from Turnbull and Asser, bespoke nubucks from John Lobb (St. James's), shades from Retrosuperfuture, and …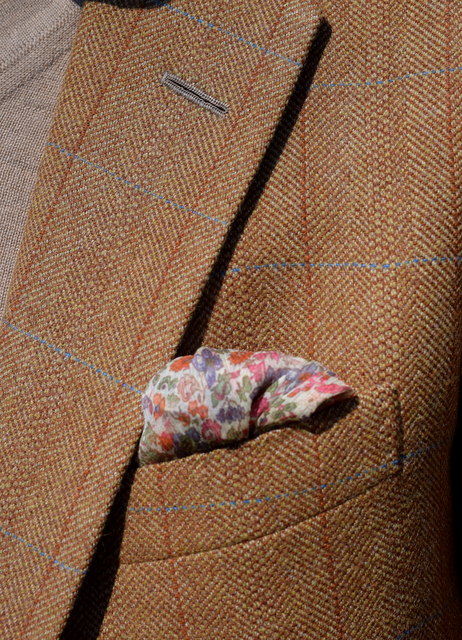 … a silk crêpe handerchief from Grunwald, a favourite of his, I should remember to say.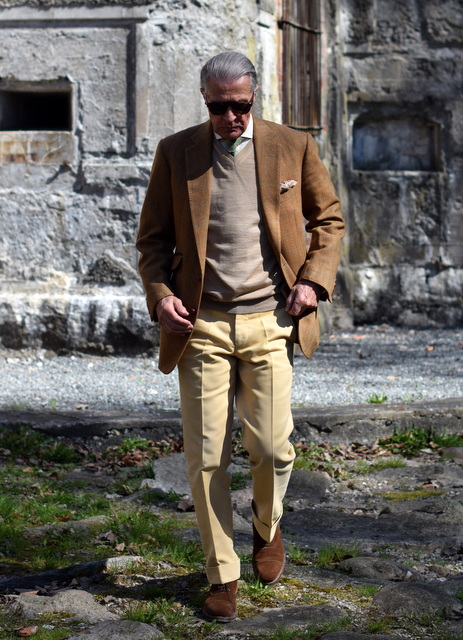 Photos: The Journal of Style