Like last year I gathered with a group of readers of Sartorial Notes. This time around we upgraded the event, and we went to Restaurant Palægade in the old part of Copenhagen. Kenneth, a reader, who imports the best American wine for fine restaurants in Copenhagen, including Geranium and Kong Hans, arranged the menu with Restaurant Palægade.
The Scandalous Butler
I had forwarded a dresscode stating "lounge suit" that most attendees choose to follow apart from Butler, who arrived in t-shirt and worn-out jeans. I know Butler a bit, he is player, so I expected it was a practical joke of his. Yet, he insisted that his ugly jeans were proper, and I had to deny him access until his was dressed in a lounge suit. After a while he gave up, and we could all sit down to a superb dinner.
Sartorial Notes snapshots from the sartorial event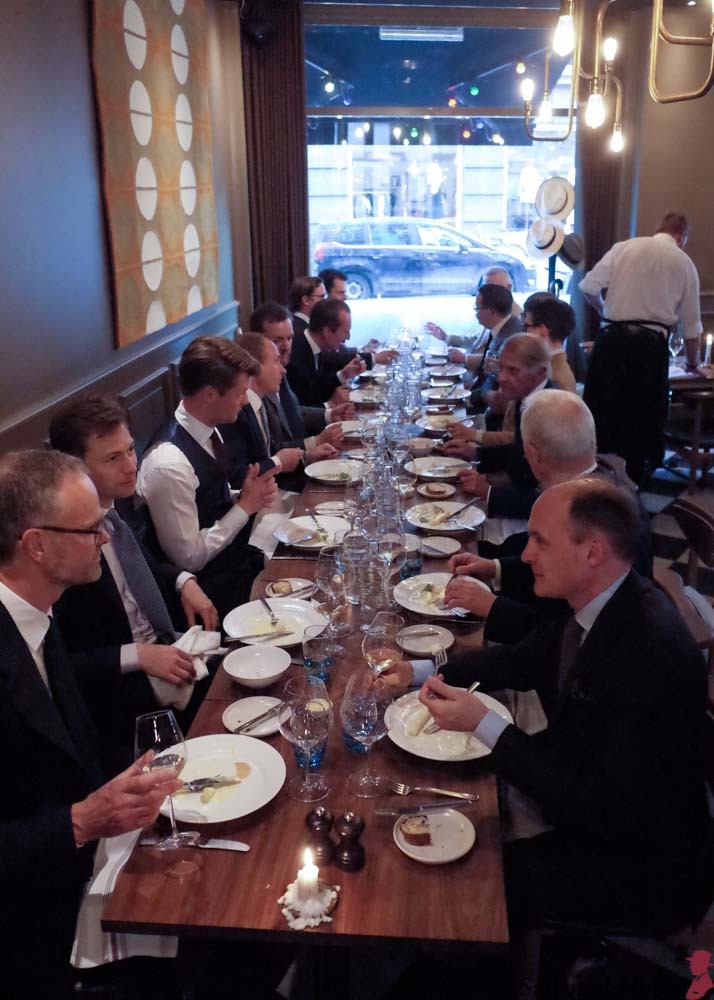 The wine we had
1990 Tirage late disgorged sparkling
2014 Eyrie Vineyards Original vines Pinot Gris
2014 J. Rochioli Russian River Valley Chardonnay
2013 Paul Lato "California" Pinot Noir
2013 O'Shaughnessy Napa Valley Cabernet Sauvignon
2005 Williams Selyem Late Harvest Gewurztraminer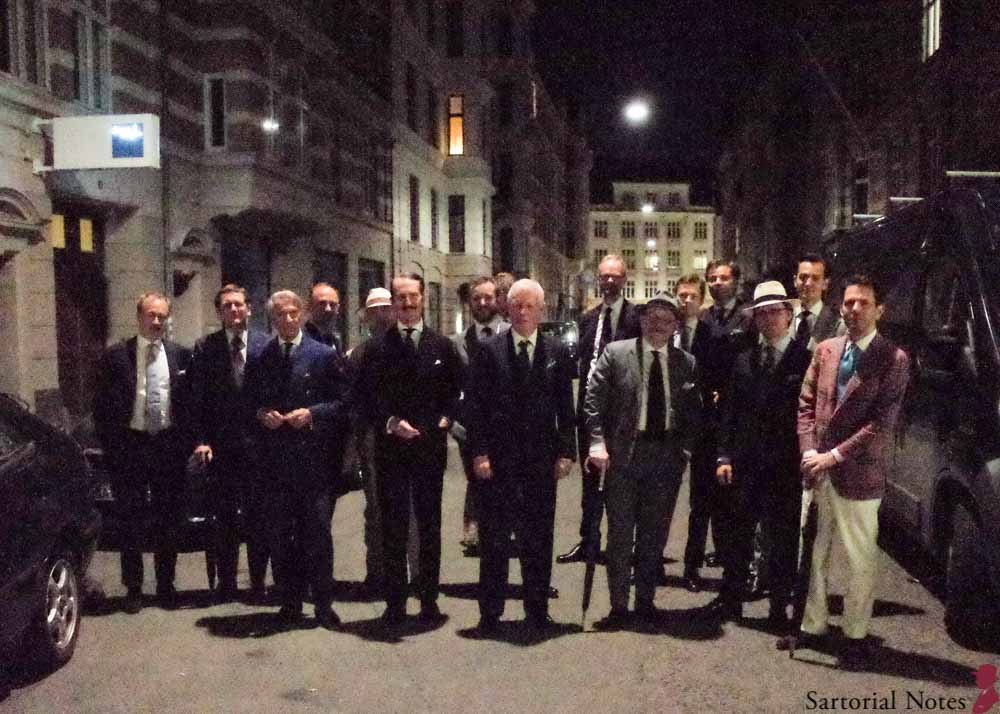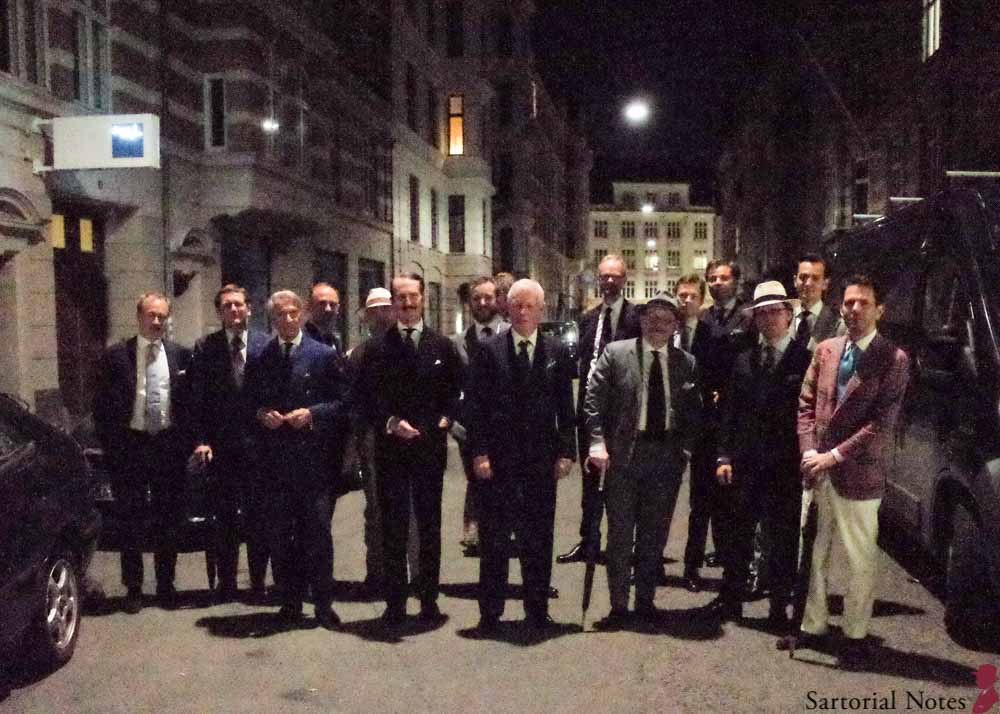 Photography: Sartorial Notes