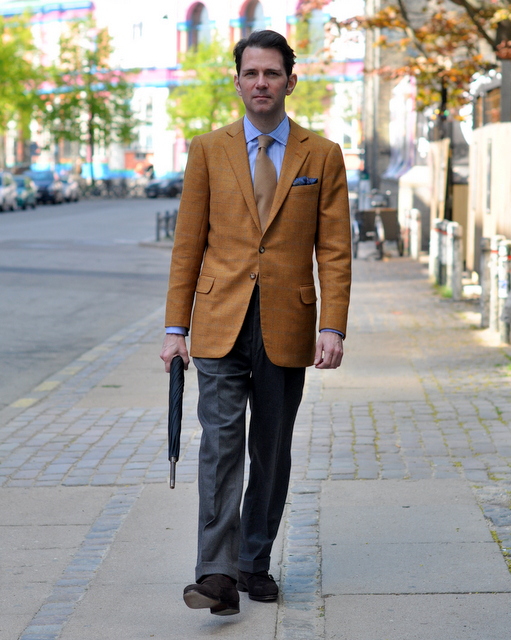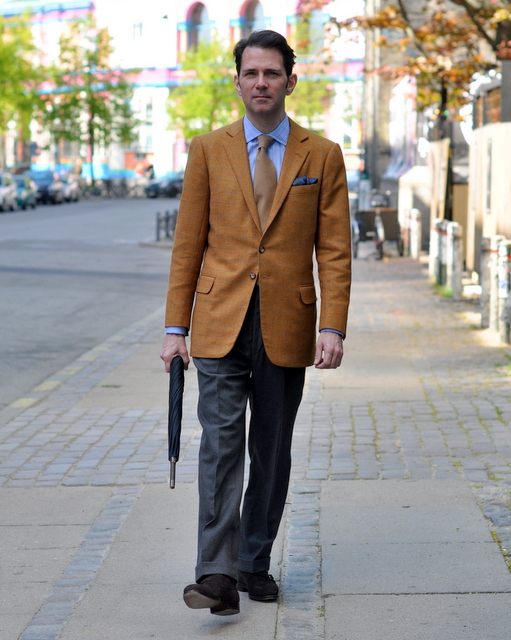 Tweed and flannel are associated with Fall and Winter. 100 years ago it was more murky. Flannel was a typical Summer fabric, and tweed was not uncommon during Summer. Corduroy, on the other hand, would be put away by Easter.
Today tweed and flannel will be stored by March or April usually, or when we pass 15° C (59° F). Personally, I have no problem with wearing a heavy tweed jacket in May, if cold weather doesn't leave.
Above Michael in start of May. He is in a faux tweed jacket from bespoke tailor Peter Undén and classic mid-grey flannel trousers. In his right hand, an English umbrella, below, suede monks, and he has knotted an untipped wool tie from Grunwald.
Source: The Journal of Style