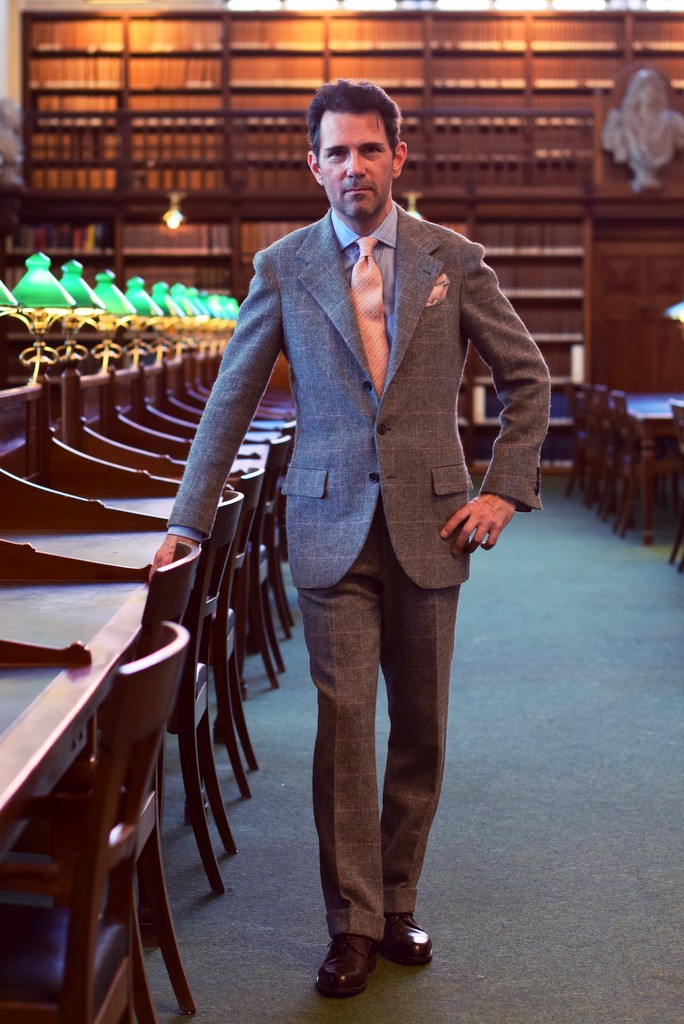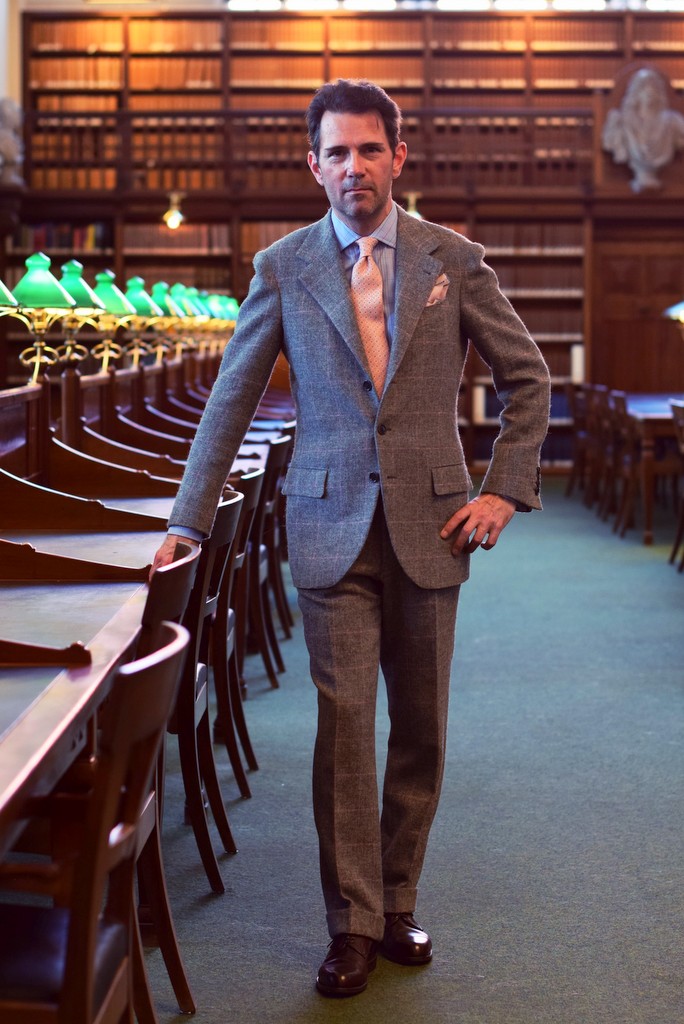 Rare Scholar Style
Michael is in the old study hall at the Royal Library in Copenhagen. Not sure what he delves into. I'm more interested in his clothing, his scholar style. It is much better than what you see in most academic places nowadays.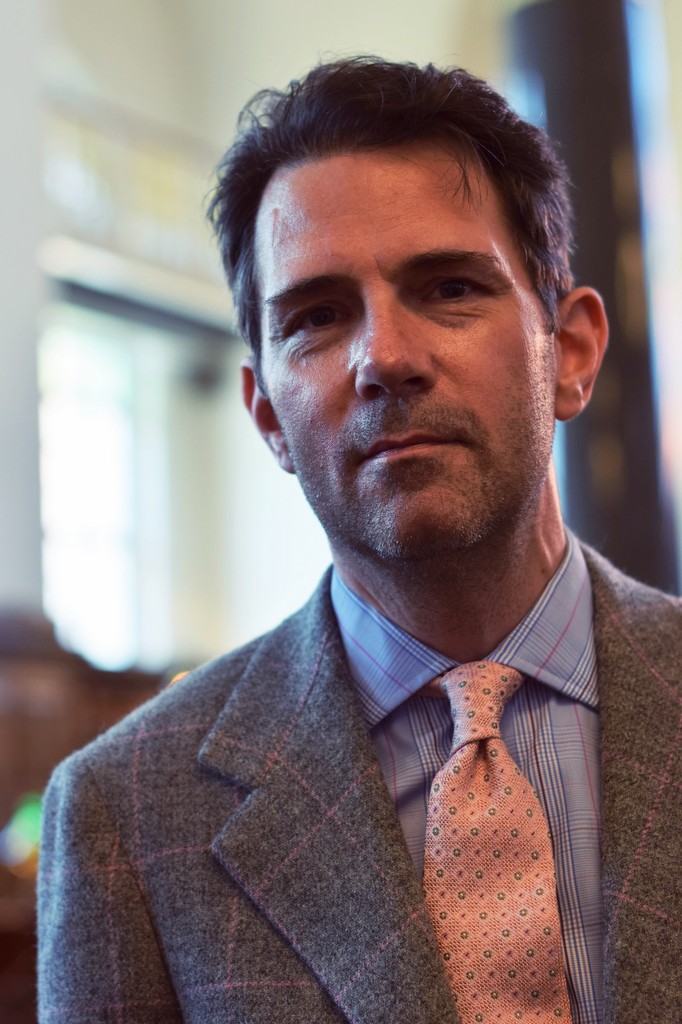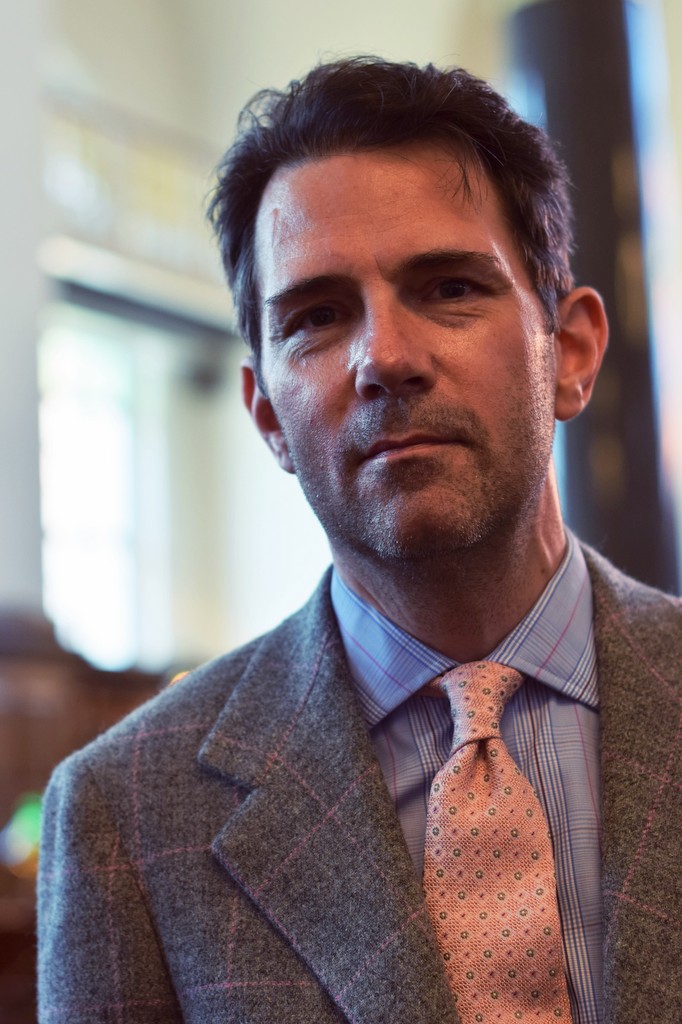 He sports a bespoke suit from Francesco Guida, a bespoke shirt from Turnbull & Asser, and a tie from Drakes. Light grey and pink are the shades. They work well together. Michael loves pink like an Englishman, perhaps even more.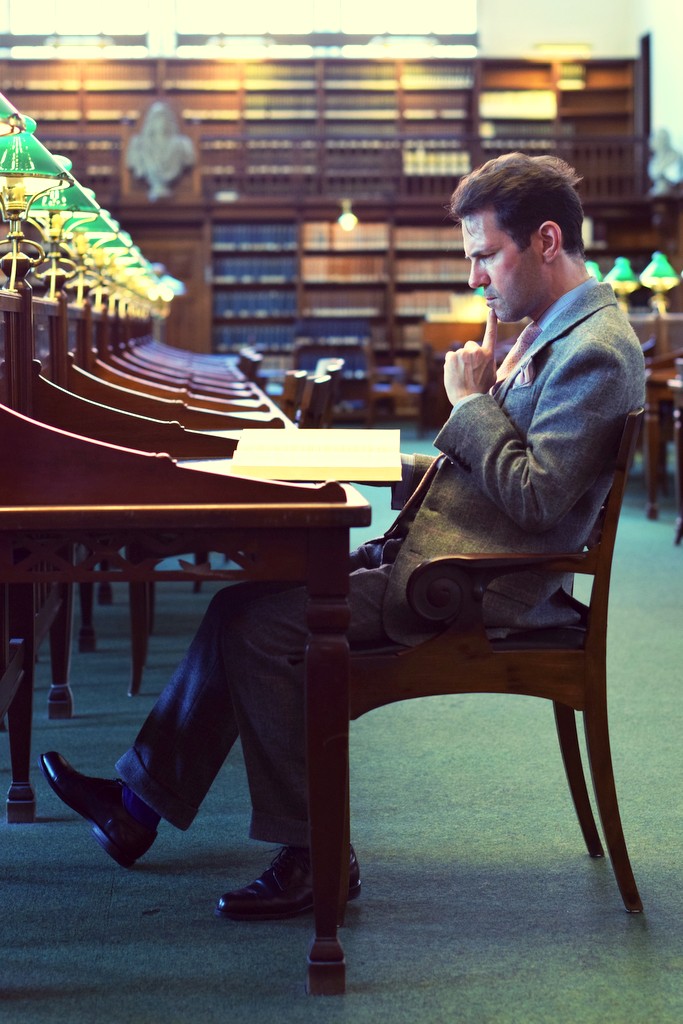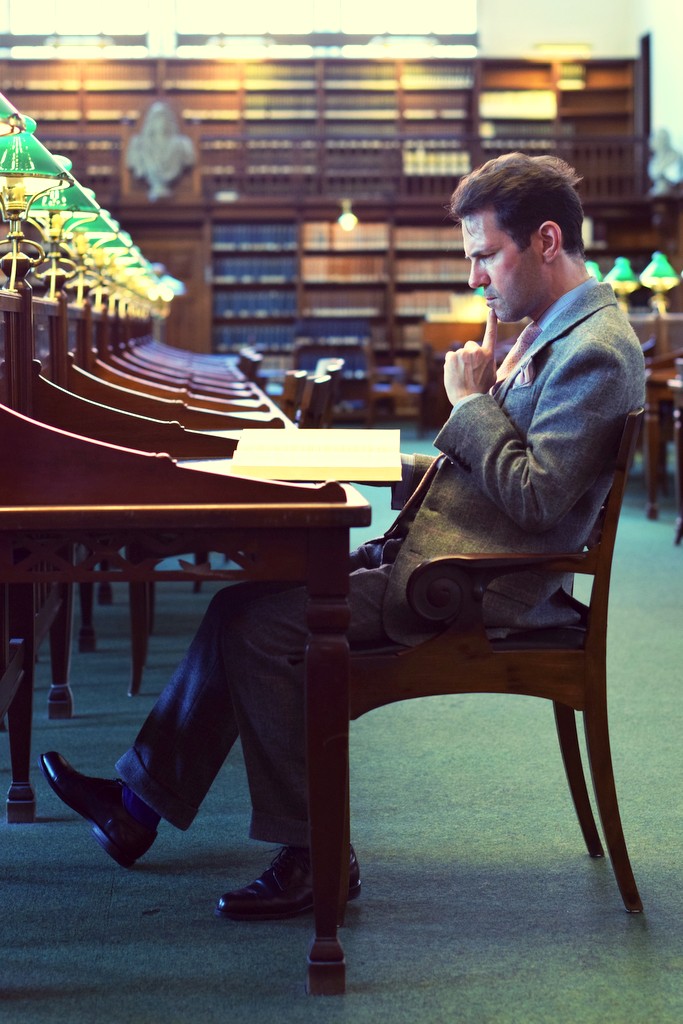 Harmony and Contrast
Michael breaks the harmony with a pair of royal blue socks. Scholar style needs contrast too. The socks are from Japanese firm Tabio.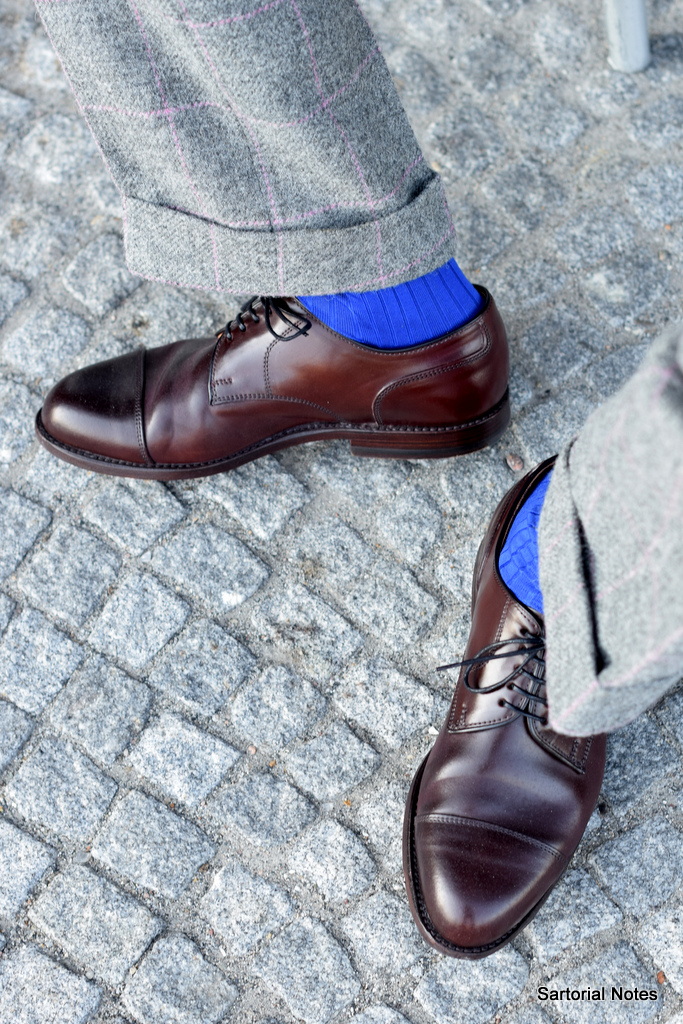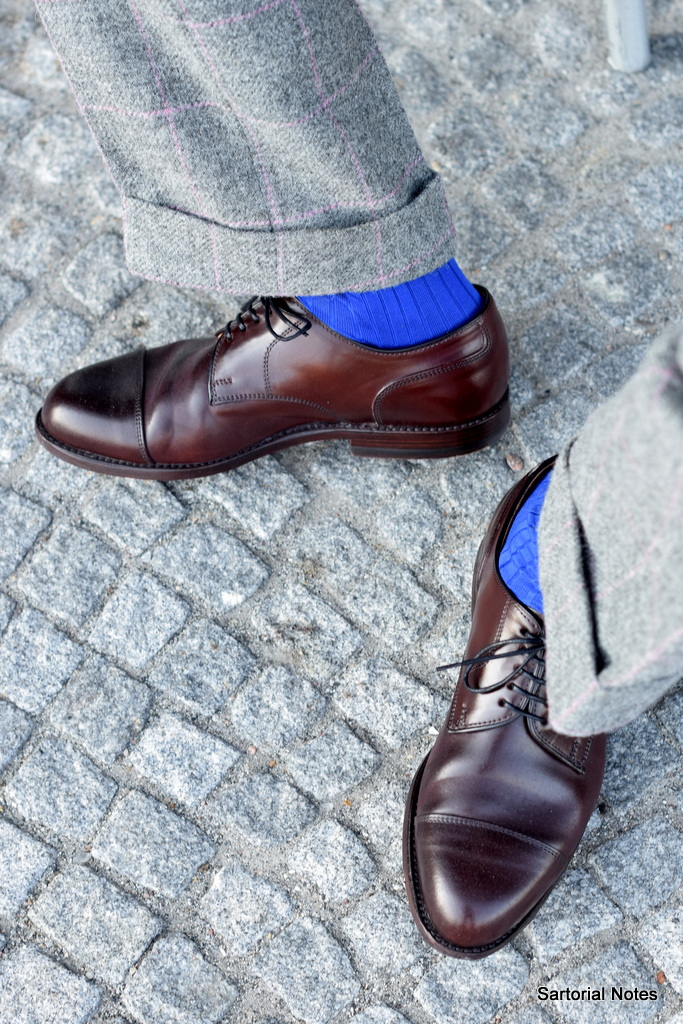 On his feet Michael wears welted cordovan shoes from Ludwig Reiter in Vienna.
Photography: Sartorial Notes
—
Yes, you can follow Sartorial Notes on Facebook and Instagram.