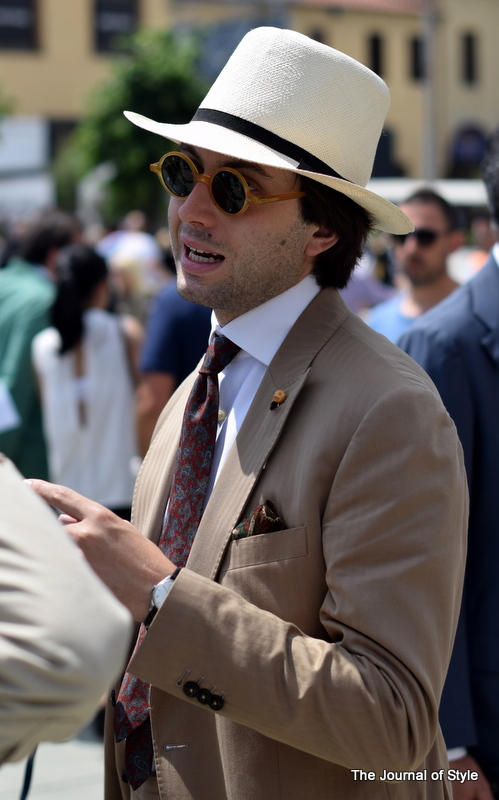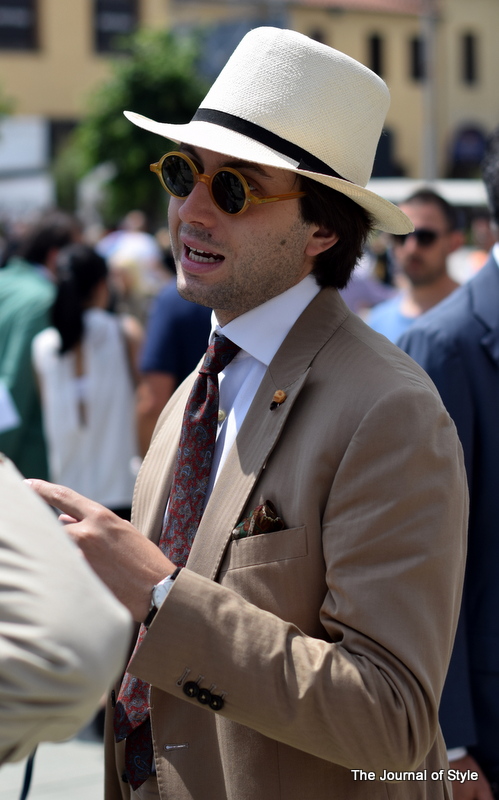 Solaro brown herringbone suit, white shirt, paisley tie, tall crown panamahat, and lapel pin.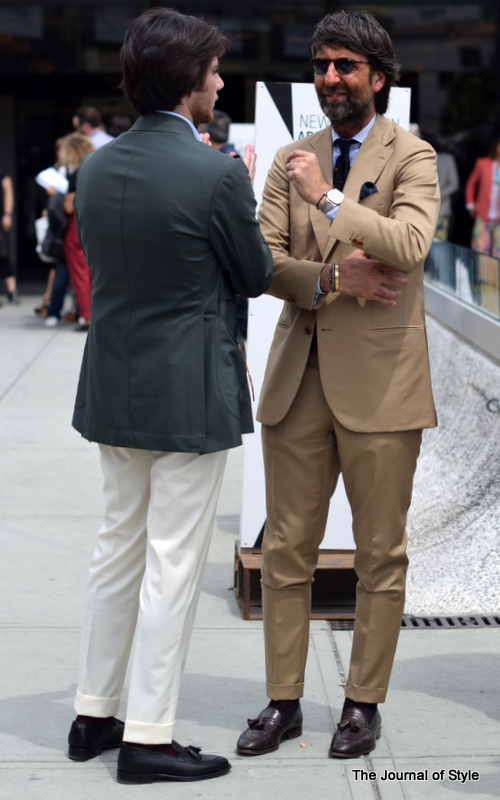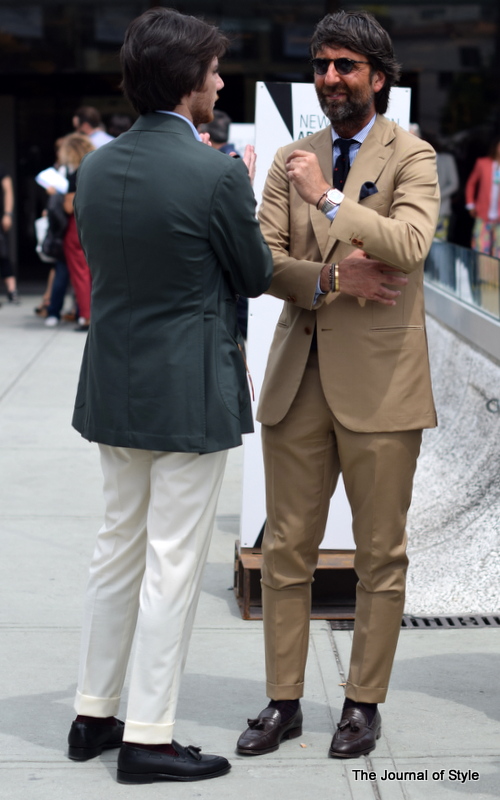 Andrea Luparelli from Satoria Ripense in Rome in a lightbrown gabardine mohair suit. On the left, the business parter of Neapolitan tailor Gennaro Annunziata.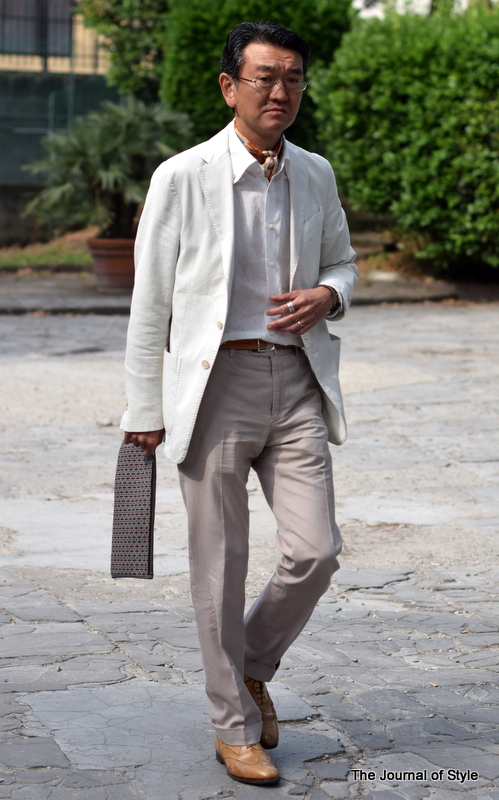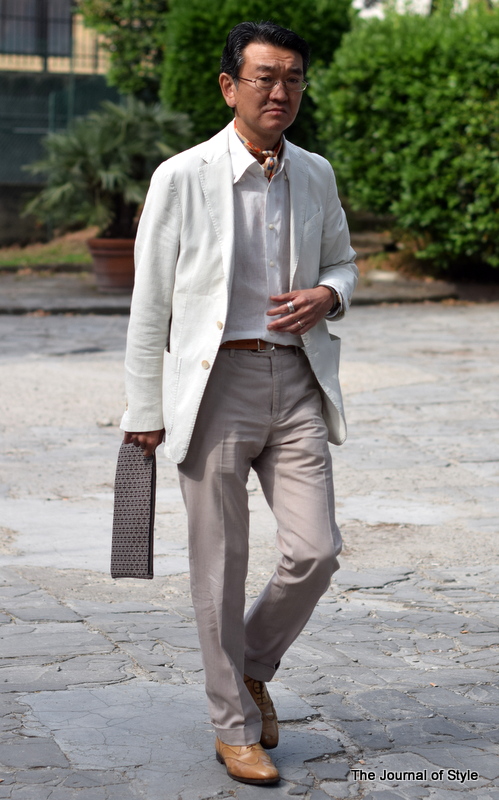 Notice the silk neckerchief.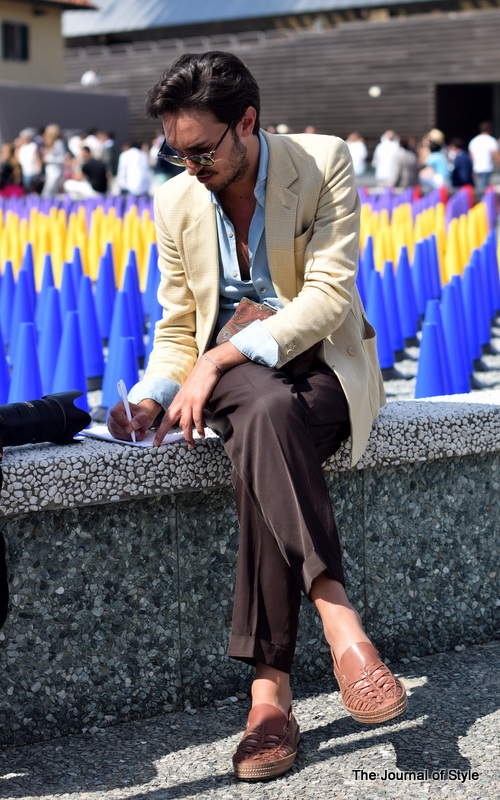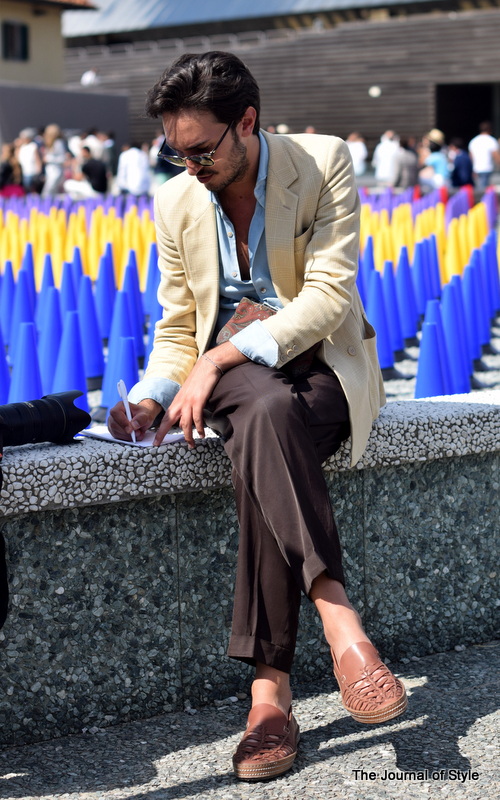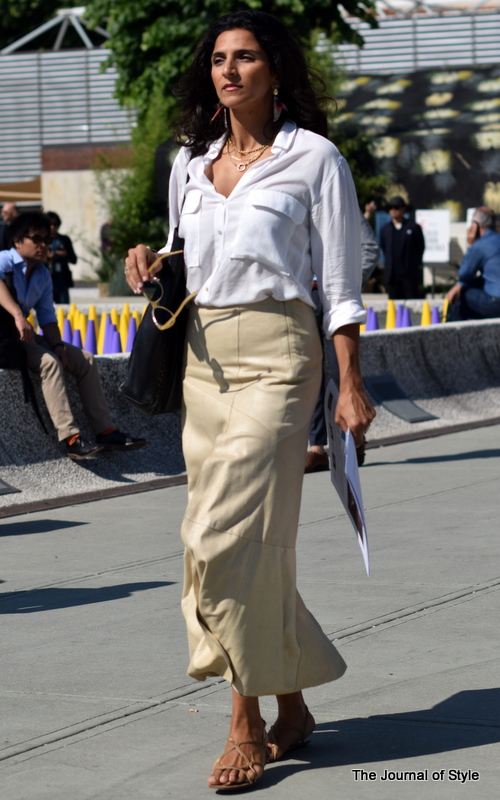 Yes, women can dress in the same colours. The cut is different, of course.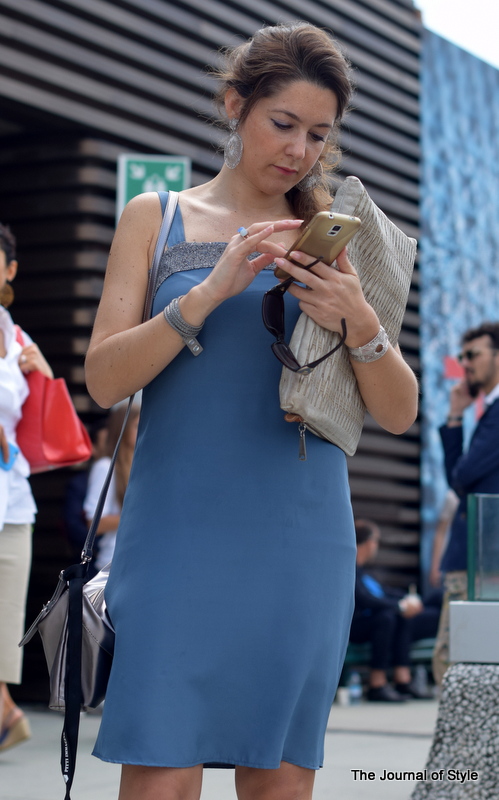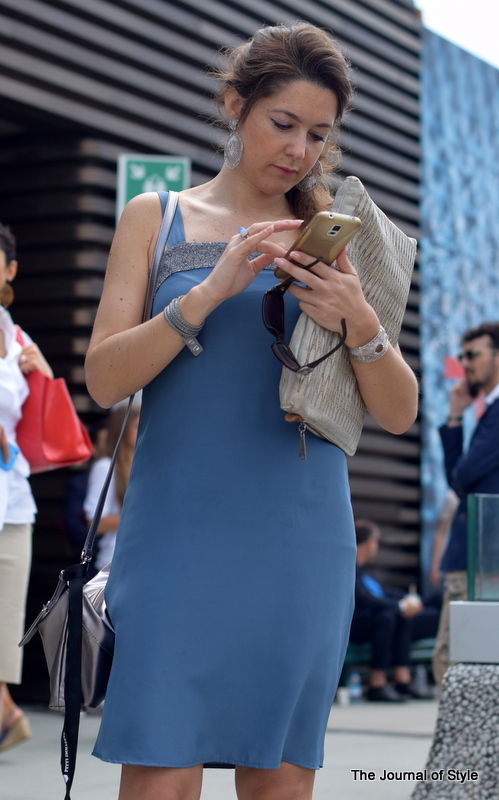 Speaking about women. Two more shots from Florence and the Pitti Uomo event …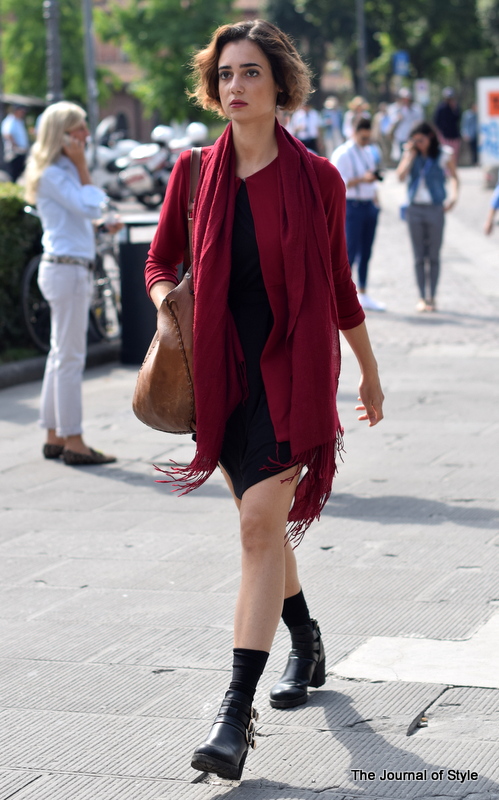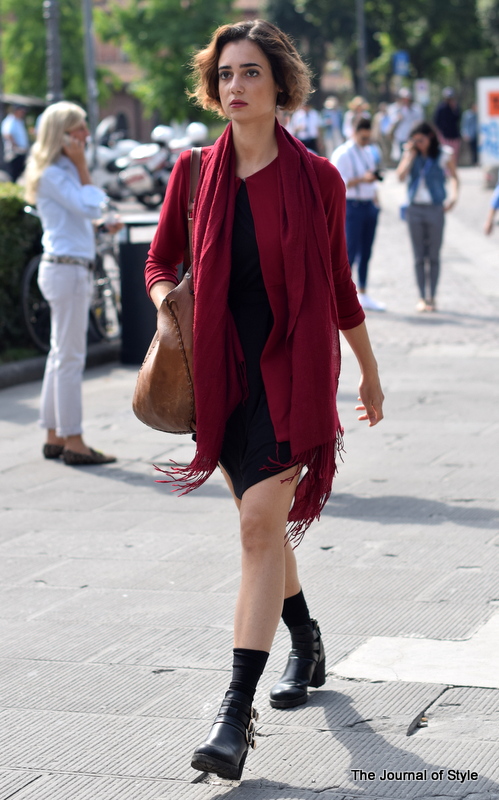 Photo: The Journal of Style