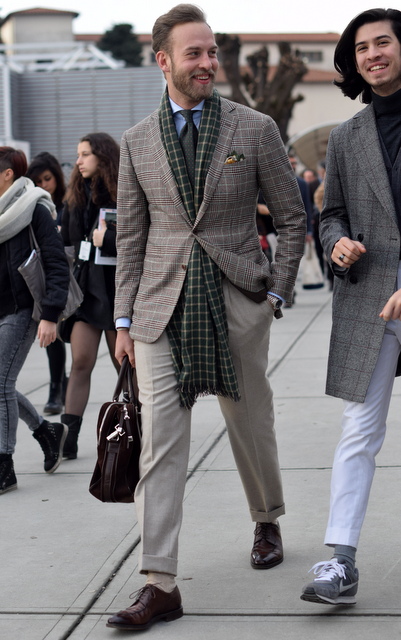 Among Nordic countries Sweden has the most fashion and style conscious men. Norwegian, Finnish, and Danish men are neanderthals in comparison. Perhaps Icelandic men can compete with the Swedes but they are so few, so they really don't count.
I once dicussed with a diplomat, why Swedish men have more clothing and style awareness.
"House of Bernadotte," he concluded.
The royal house of Sweden, House of Bernadotte, has French roots unlike the royal houses of Denmark and Norway, which stem from House of Glücksburg in Northern Germany. According to the diplomat the French connection has fueled a refined aesthetic regime in Sweden, which still influences taste in Sweden of today.
I am sure there is more to that explanation of Swedish style but I will often think about the diplomat's reflection, when I see a fashionably dressed Swedish man like I did last week in Pitti Uomo: There is a Bernadotte!
Photo: The Journal of Style