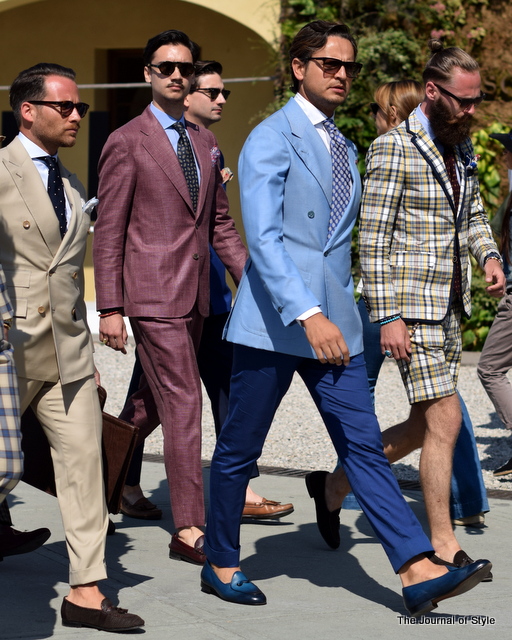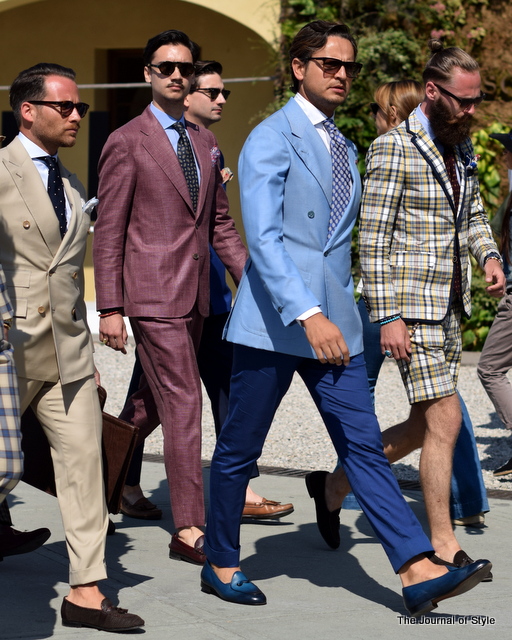 Perhaps it is not entirely fair to refer to Robert de Niro in Taxi Driver, yet there can be a self-concious attitude at play in Pitti Uomo, which reminds me of the famous de Niro-scene. Above Mr Maro of the shop and consultancy Mararo and his "gang" looking very cool. The wine red raw silk suit and the sky blue jacket are particular striking.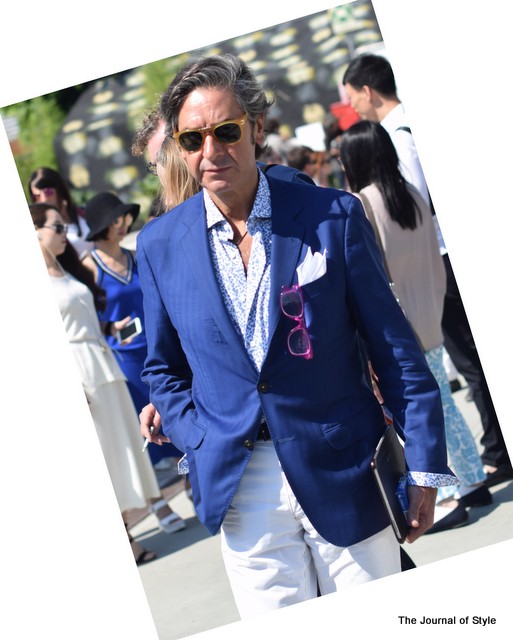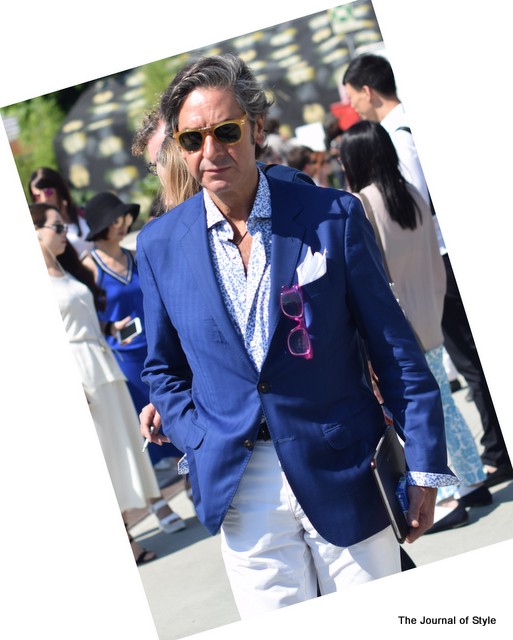 Blue blazer and white jeans with a peaceful and happy floral shirt.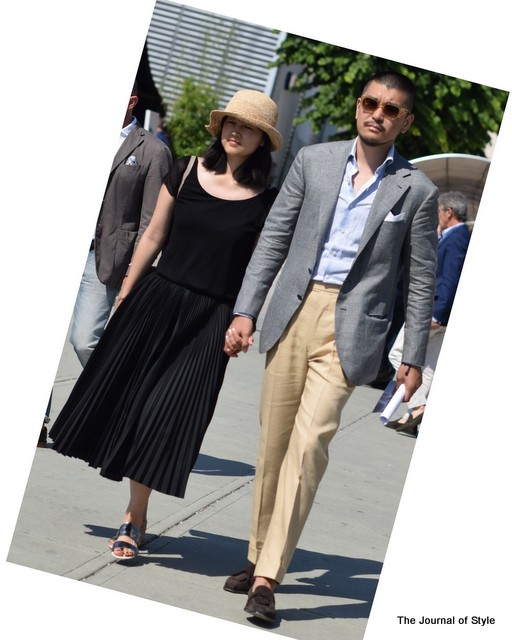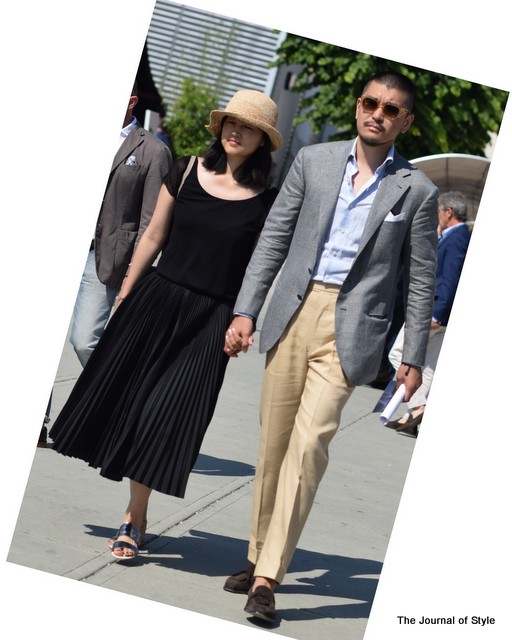 George Wang (and wife) of the menswear shop BRIO in Beijing wearing a subdued grey jacket, sky blue shirt, off-white trousers and brown suede loafers.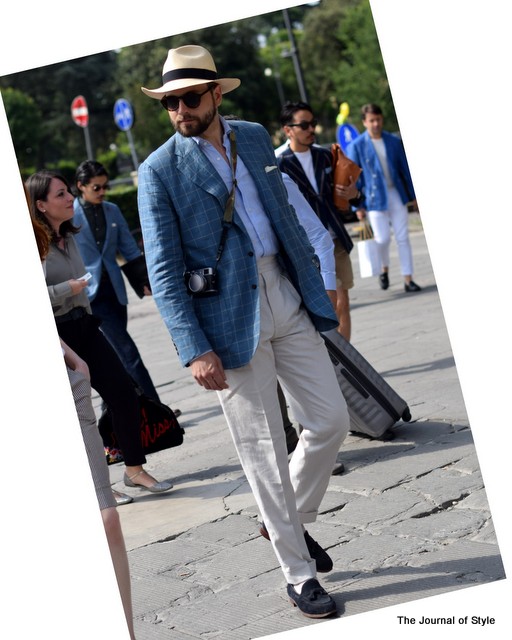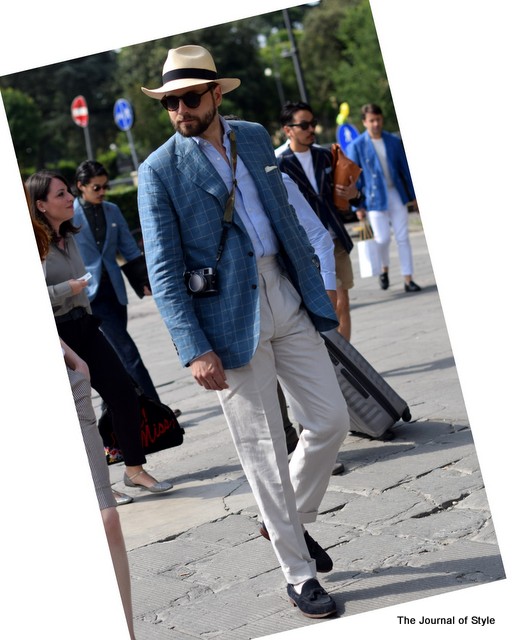 The swede Erik Manby entering Fortezza da Basso in Florence wearing a blue plaid jacket, linen pants, blue suede loafers and a panama hat.
Photos: The Journal of Style