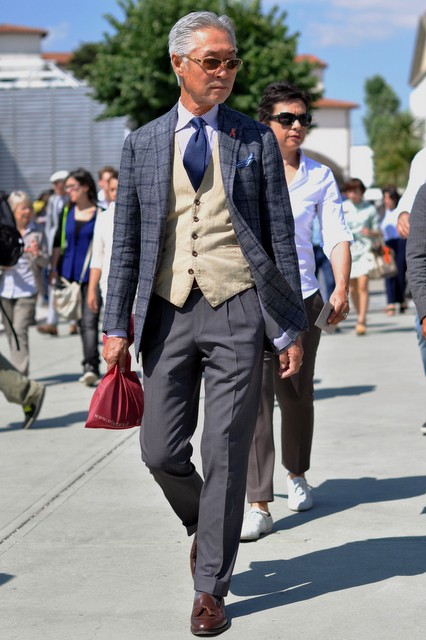 The odd vest is not a new fashion. In the 19th Century before male clothing turned all black, a garish vest combined with a solid black or dark frock coat and white trousers was a common view in the streets.
Later, in the 1920s and 1930s, when the male wardrobe became soft, the odd vest returned. This time it would often be a knitted version.
The odd vest is a classic.
Photo: The Journal of Style in Florence