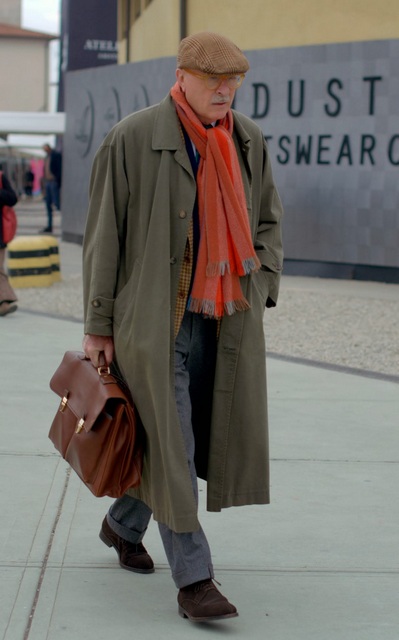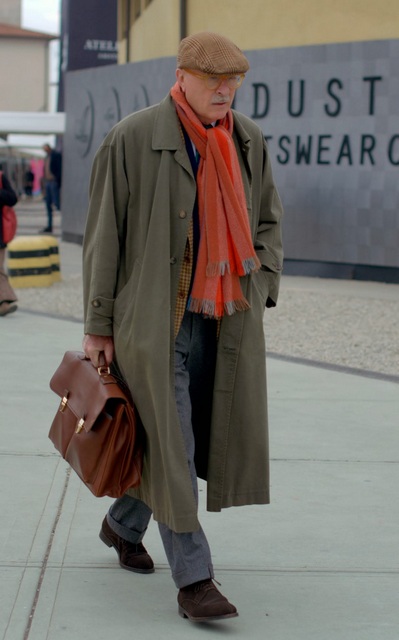 The impressive ulsters and great coats have disappeared. Most coats today are variations on a barely knee long chesterfield or a pea coat.
The step is logical. I mean, who needs a coat that runs down to the ankles? Long coats don't fit the car and life in the tube, and they work poorly for bycycling, which so many cities try to promote. Long coats are cut for men strolling weather-hit streets of yesterday.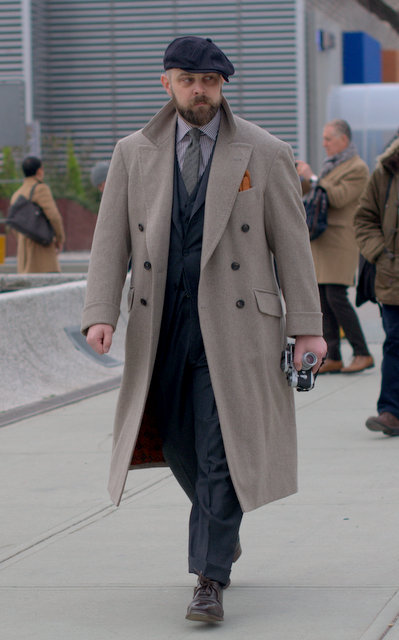 All the more, it is a pleasure to see long coats today. They tell a story of a way of living that once was.
In the photos, Luciano Barbera and Ethan of The Armoury.
Source: The Journal of Style in Florence