They have served as tailors to the Agnelli Family for 50 years and sewn dozens of suits for both Gianni Agnelli and his brother, Umberto. They can trace their history back a 100 years. Comparable to one of the old firms of Savile Row, A. Caraceni in Milan is occupying one of the very few thrones left in today's tailoring world.
When I recently spent a few hours in Milan, I passed by, right there on Via Fatebenefratelli 16 in the historic centre of Milan. I really ought to have called ahead and made an appointment, but I was lucky. They opened and welcomed me into a slightly threadbare room with high ceilings, thick red carpeting and maroon brown furniture.
They have resided there since 1946 when Augusto Caraceni founded the atelier, Carlo Andreacchio told me. He is the son-in-law of Augusto Caraceni and currently is operating the atelier with his son Massimiliano Andreacchio Caraceni.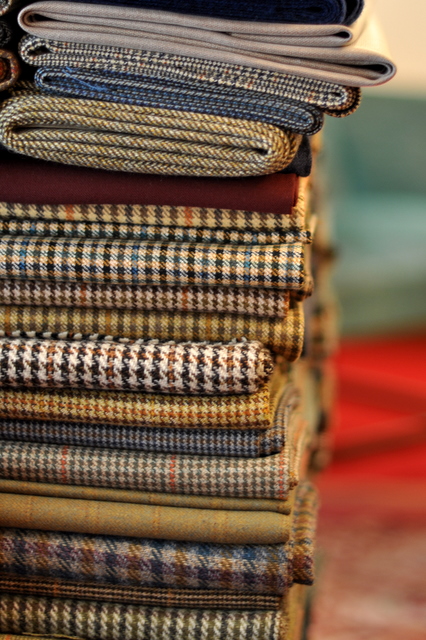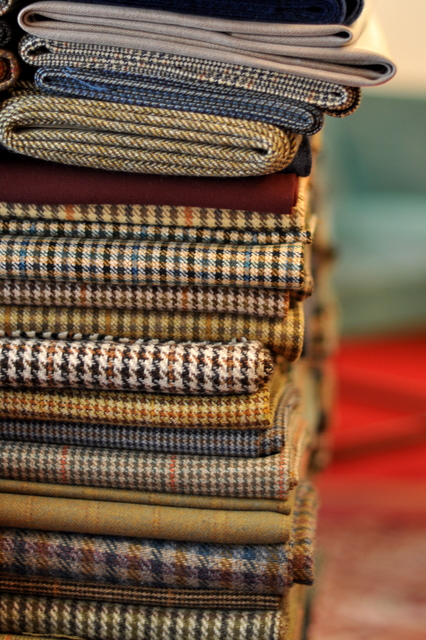 The story of A. Caraceni
Carlo Andreacchio started by unravelling the complex history behind the Caraceni atelier. It all began in 1913, when the tailor Domenico Caraceni founded an atelier in Rome. In the 1930's the sons decamped to Milan and Paris and opened up ateliers under the Caraceni name.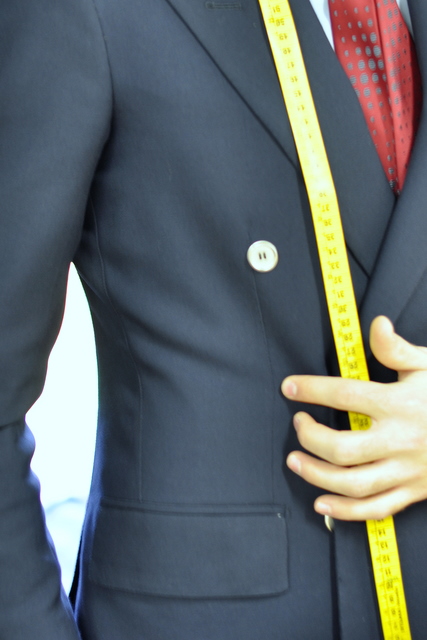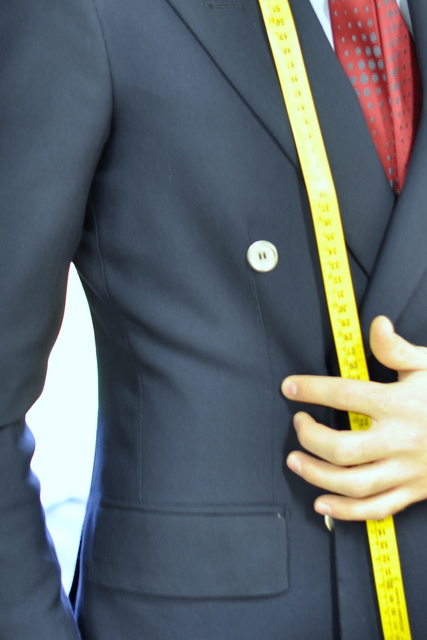 During WWII Augusto, who was in charge of the atelier in Paris, had to close. After WWII ended, he went to Milan where the other brother already resided and in 1949 he opened the atelier A. Caraceni.
The two ateliers in Milan evolved in different directions. In time Domenico Caraceni turned into a brand name and today they make their money from ready-to-wear. However, A. Caraceni continued as an atelier in the traditional vein. In 1972 the son Mario took over the atelier and in 1998 it was handed over to the daughter Maria and her husband, Carlo Andreacchio.
The founding atelier in Rome is still in existence and is being run by two nephews related to the first Domenico, Tommy and Giulio Caraceni. How they differentiate from A. Caraceni I don't know, but Massimiliano mentioned that the style in the Rome-base atelier was 'more Italian', whatever that entails.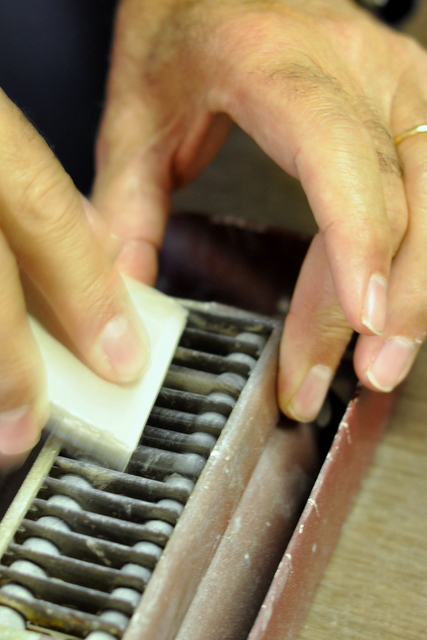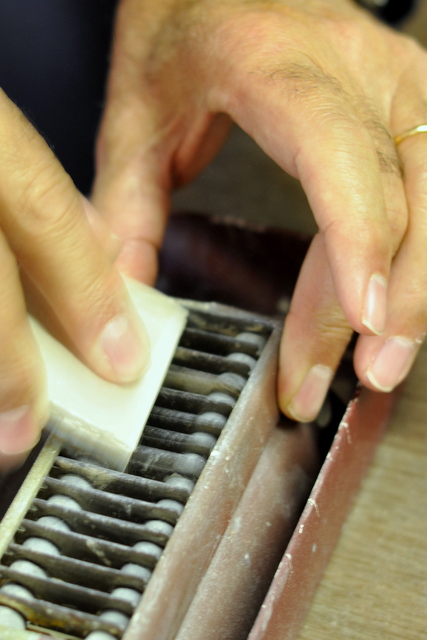 Carlo Andreacchio, who incidentally wore one of the best fitting suits I have ever seen – tremendous, with exquisite lines and following the shape of the body perfectly without being unduly tight anywhere, furthermore told me that Massimilano, his 25-year-old son, had just graduated and that the two of them work together as the head cutters. Afterwards, Massimiliano showed the two cutting tables they use.
"That one is my father's and this one is mine," he said matter-of-factly, clearly not realising how he'd just summed up traditions, pride and craftsmanship in the fewest possible words.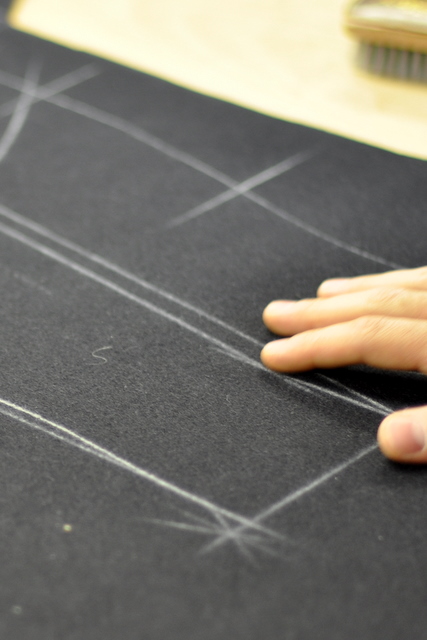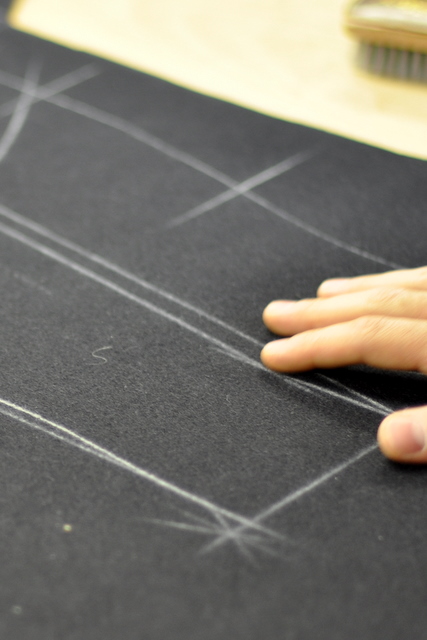 Just like his father he wore a slim-cut jacket and a pair of slim trousers with turn-ups, which just touched but didn't break on the shoe. The shoulders were without padding and slightly pagoda-shaped. It goes without saying that he had crafted the jacket himself. Impressive for a 25-year-old lad.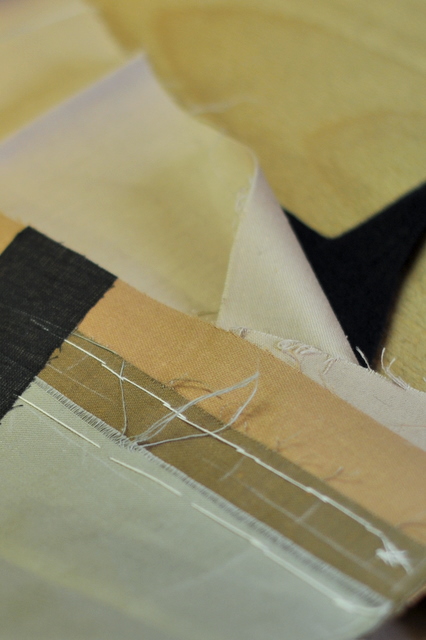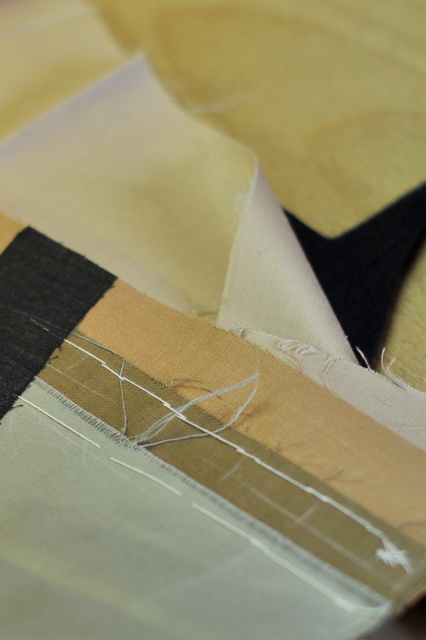 Craftmanship
One thing I did notice at one of the cutting tables was the pattern they used. Not made from paper, but in a canvas material. According to Massimiliano it is easier to use and possibly alter along the way should the client put on weight. He showed a pattern where they'd had to increase the girth twice with additional canvas.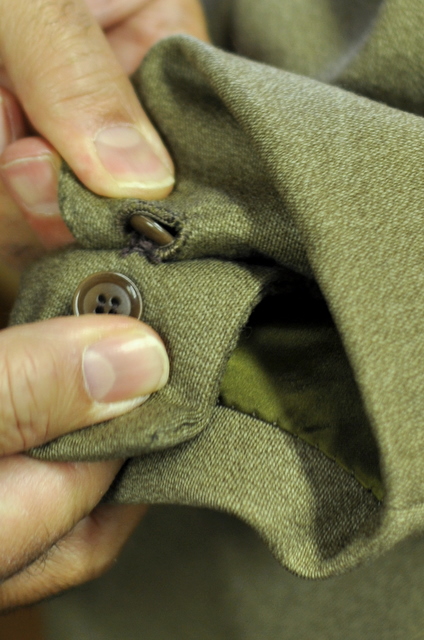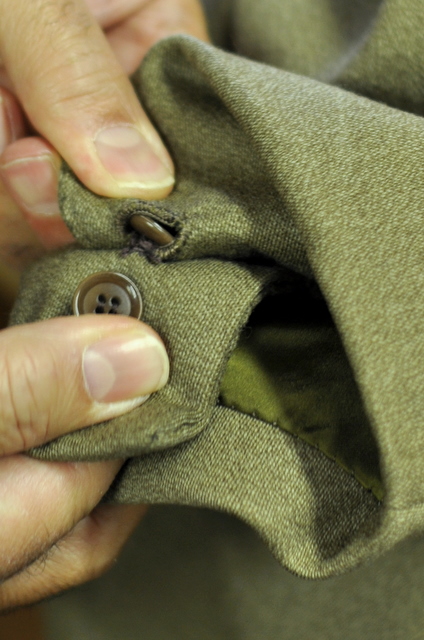 Then I was shown around the atelier and discovered it was larger that I'd initially thought. It consisted of 3 – 4 rooms where the tailors were sewing jackets, trousers and waistcoats by hand. All in all they have close to 40 employees, Carlo Andreacchio told me.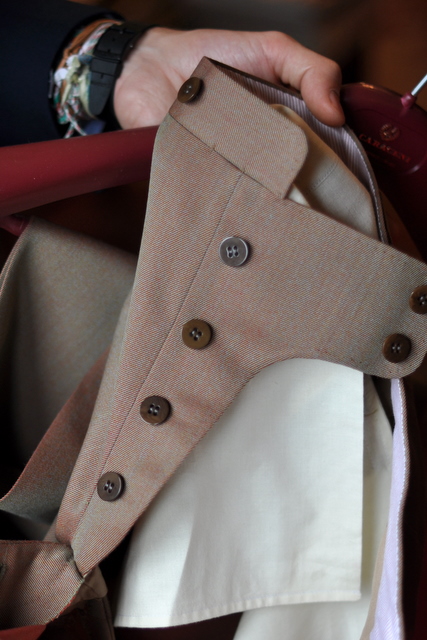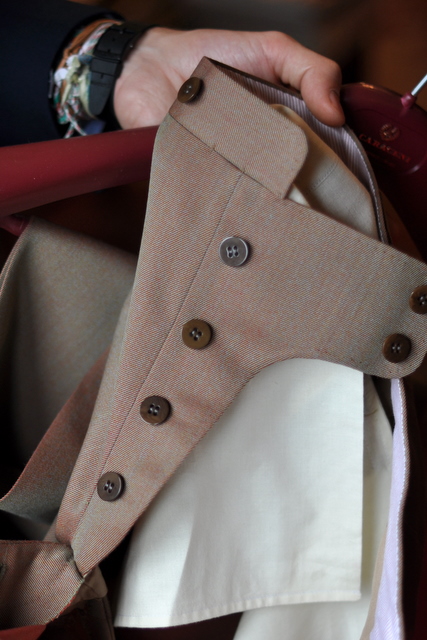 During this what particularly caught my eye was the workmanship that went into the trouser lining. This was executed by hand and must result in the most magnificent finish. This was later confirmed when Massimiliano showed me a pair of trousers in Solaro, the renowned reddish-hued summer fabric, where buttons, seams, edging and lining was crafted in the most exquisite fashion.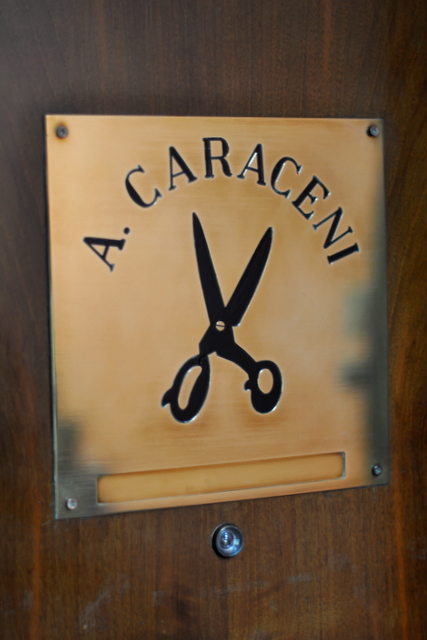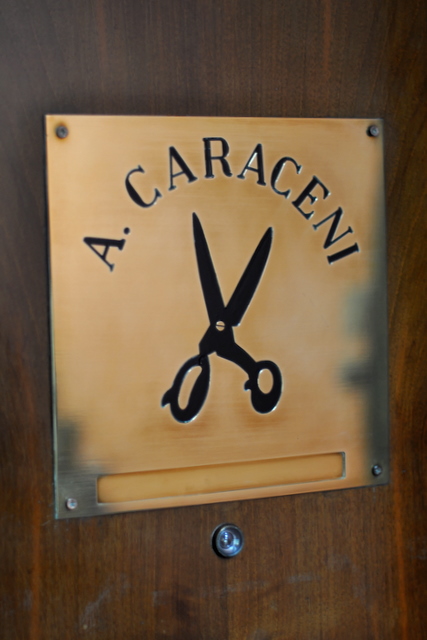 A two-piece suit comes in at around DKR 4,800 Euro.
Jeffery Diduch has on his blog, Made By Hand, executed a dissection of a Caraceni-jacket. A great read for those who like to immerse themselves in the technicalities. One of the subjects that he touches on is that A. Caraceni has lunted the corners, something of a rarity these days. He concludes that technically the jacket is "a tremendous garment".
Photo: The Journal of Style