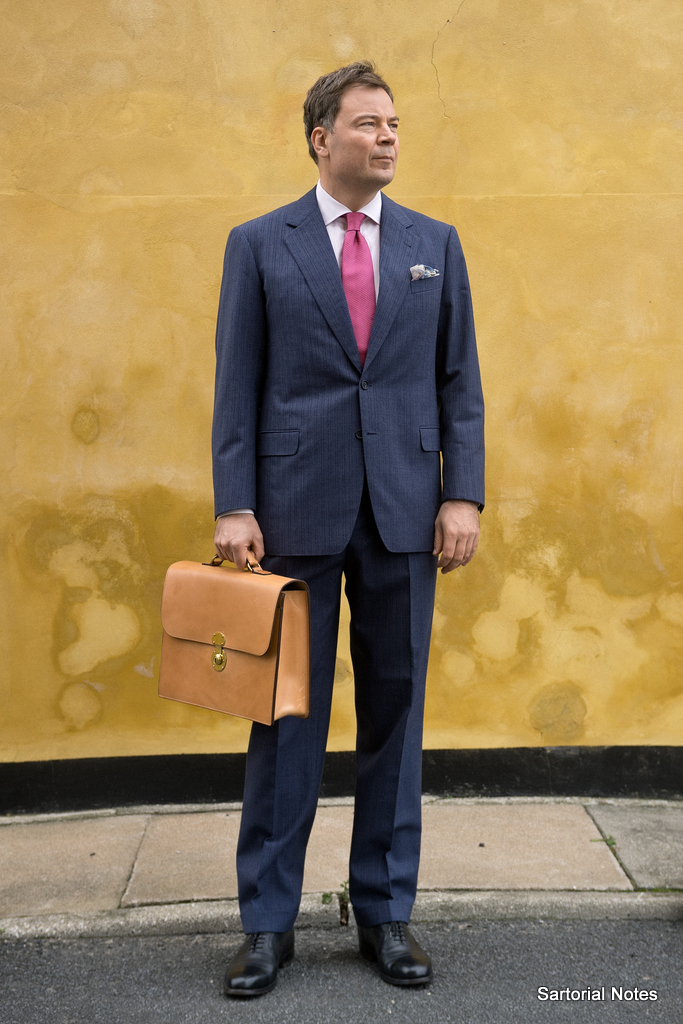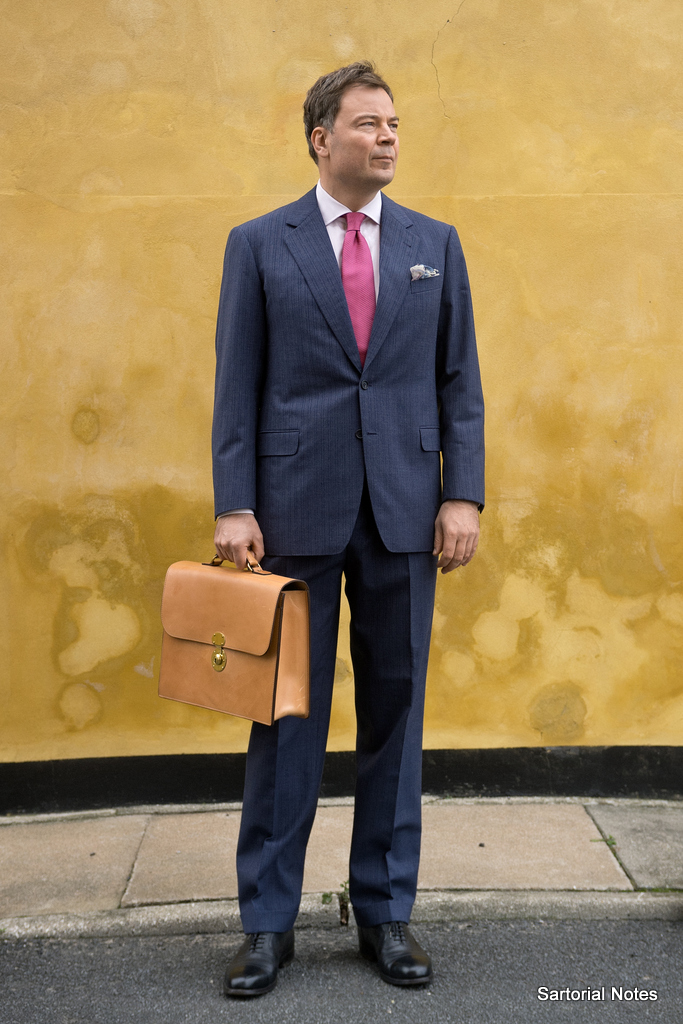 There is no World's Best Tailor. It would be a bit like saying that there is a World's Best Artist, and we know we cannot decide on that convincingly. We don't have the measure.
You realize the subjective situation within bespoke tailoring, when you have tried bespoke tailors from different countries. They will differ in many aspects, yet is very hard to judge, who is the best. Sometimes you will think that "what tailor A does is the right way of handling that detail". Later, you realize that "tailor B's approach is in fact spot on, if you look at the whole picture".
That being said some tailors are more advanced than others in terms of cutting techniques, make, style sense, and service. You come to that conclusion too.
It's about the style
Take Volkmar Arnulf as an example of the situation. He is without doubt an extremely good bespoke tailor. His knowledge about cutting and fitting is superior. The make is really good as well, even though you might find more hand sewing on a fine Italian or French suit.
To me the only thing left discussing is his style. Personally, I like it a lot. I feel it serves my large build well. Arnulf's cut for me is not fashionably tight or skimpy. The jacket rests on the shoulders, not the body. The drape is very clean. Creases have been removed meticulously. He doesn't fit garments aggressively. Making a comfortable suit it utmost important to him. He is eager to work on details until he gets them absolutely right.
Fresco Suit from Volkmar Arnulf
You have an example in the photo above. I wear a two-piece blue suit made up from vintage fresco. One photo seldomly tells the whole story. Proportions vary with camera format and shooting angle. I see a lot of balance in that suit, though. Or, what do you say?
In any case, Volkmar Arnulf is not the World's Best Tailor. He is perhaps the best tailor today within the German tailoring tradition. But if you include top tailors from England, France, and Italy, the hierarchy dissolves. You end up with different rich approaches, which result in different rich styles.
The World's Best Tailor doesn't exist.
Attire
Besides the Arnulf suit, I wear a bespoke shirt from Camiceria Carmen and an unlined made-to-measure grenadine tie. Jan Kielman has made me the black captoes. An artisan in Tuscany has sewn the silk crêpe handkerchief. The photo shoot is for an upcoming international book.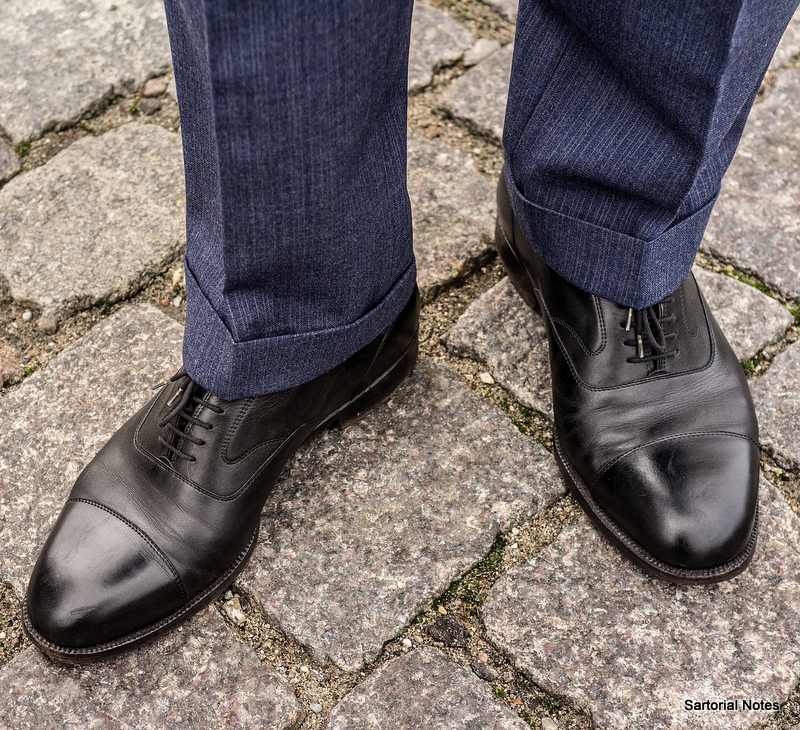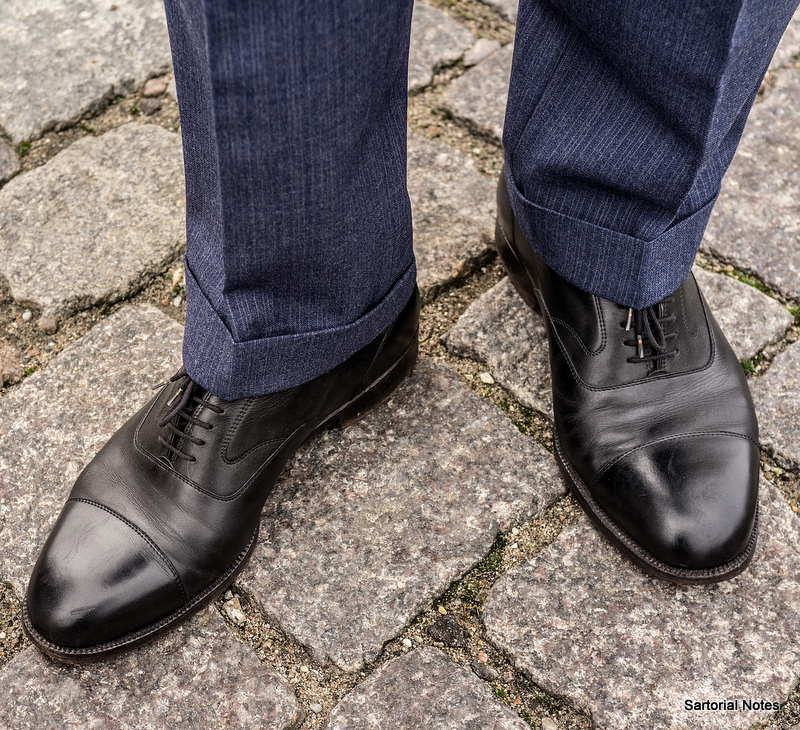 Photography: Simon Jeppesen