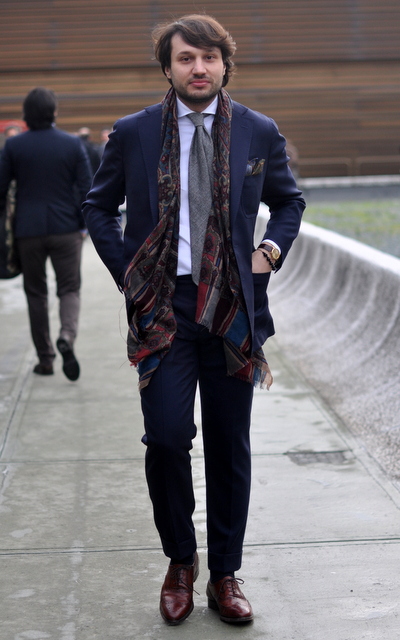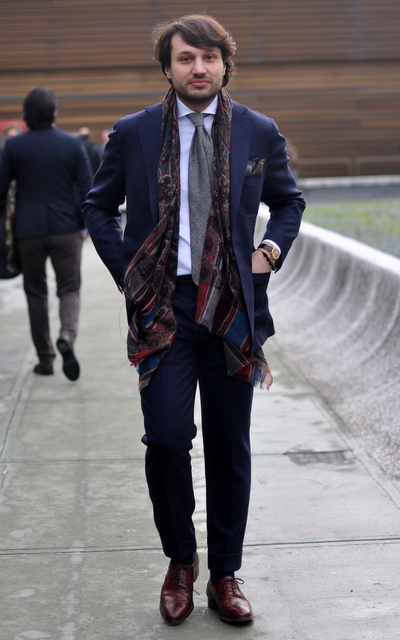 Warsaw is the home of several shoemakers, who handmake shoes to measure. You will also find a bunch of bespoke tailors of varying quality. Zaremba, though, seems like the real deal.  Located on the corner of Nowogrodzka and Kruzca, Zaremba provides bespoke suits and jackets following Italian and English tradition of fittings, handsewing, fine interlining and no fusing.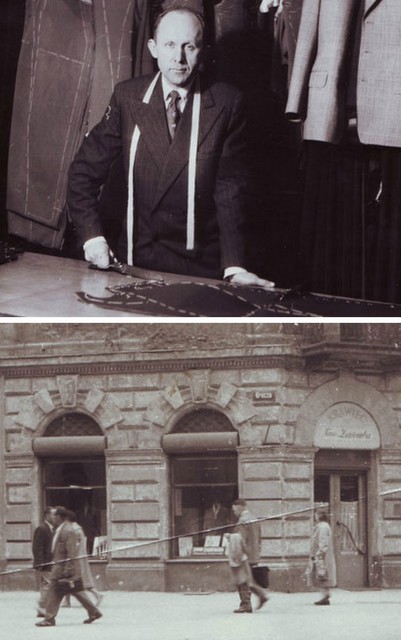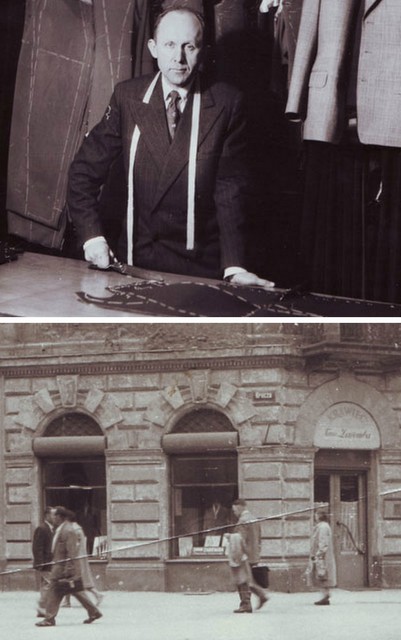 Maciej Zaremba, a young man at 32, runs the family business. He took over in 2005, when his father died. Maciej employs four or five cutters and tailors.
I met Maciej in Florence in January. He is a pleasant fellow. He told me that he enjoys to keep an eye on fashions, and that he is very keen to bring Zaremba to speed with younger customers, without loosing the older ones, of course.
I believe the current price for a two-piece suit is around 2.000 Euros.
Source: The Journal of Style & Zaremba