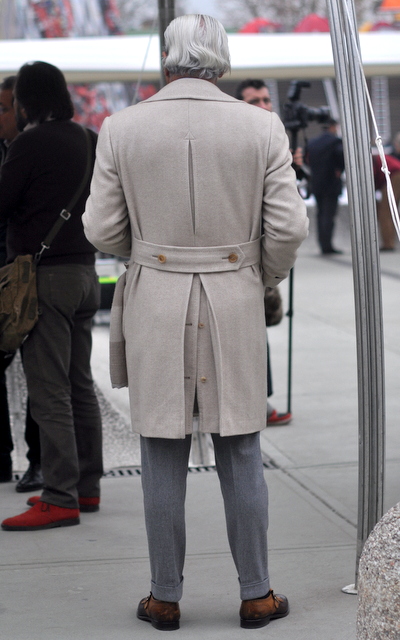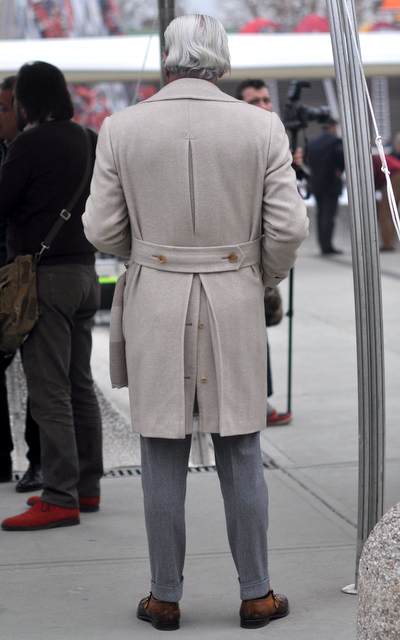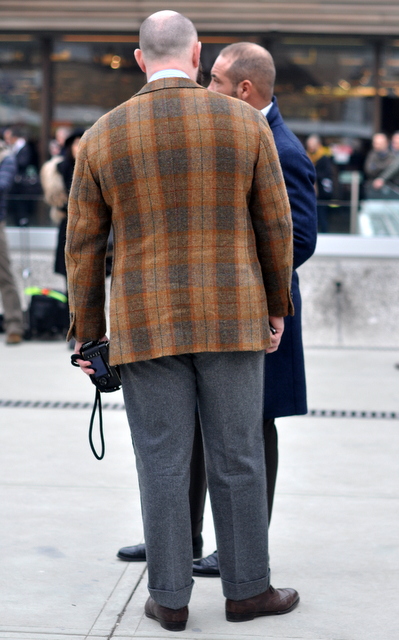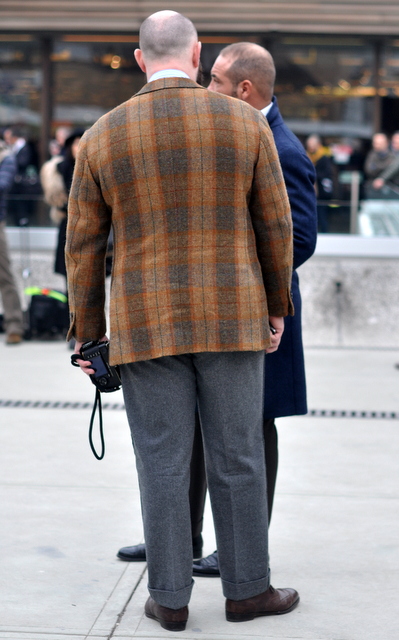 … and not so great trousers backs.
Slimfit fashions are dangerous. Even slender types get caught by it, literally. Above an Itailan man in a stylish overcoat and narrow flannel trousers, which are so narrow in the lower legs that they are stretched by the calves.
The stout man in the other photo also wears a well cut coat in the right short length for his build. However, the slim flannel trousers seem to pull under the vents. It would have been more elegant, if they were hanging in a slightly curved line.
That said, both men dress very well in my opinion. Masters make mistakes too.
Source: The Journal of Style in Florence