The lawyer said: Let's have a drink. Let's go to this place Brønnum.
Night out at Brønnum Bar
And it happened. Six guys we were. We met at Brønnum Bar, originally a bohemian café, yet in recent years the box-office of the Royal Danish Theater, and then, after summer, it became a posh cocktail bar.
We ordered drinks. Three guys asked for dry martini. Two guys were more adventurous. One guy stayed with tap water …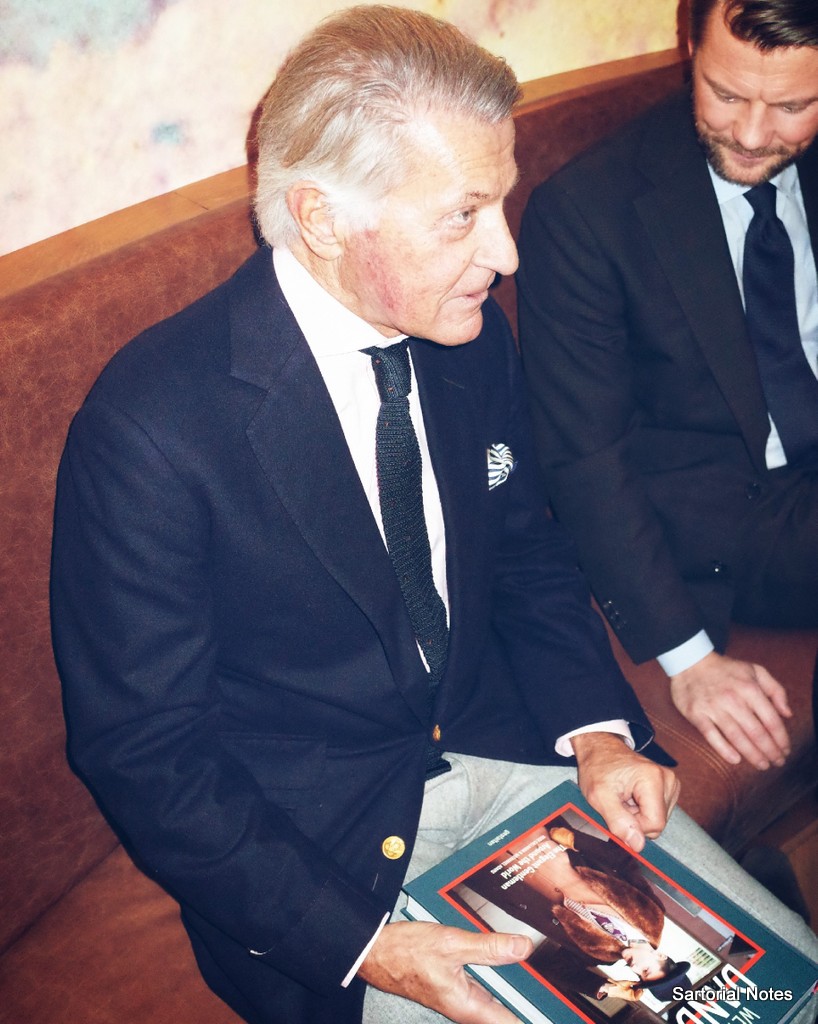 Butler featured in a new book
Butler was there. He brought a new book, We Are Dandy. A chapter is devoted to him. Very nice photos and text.
"He has the talent of being slightly wacky without sliding across the line of novelty on a banana peel."
That remark we enjoyed a lot.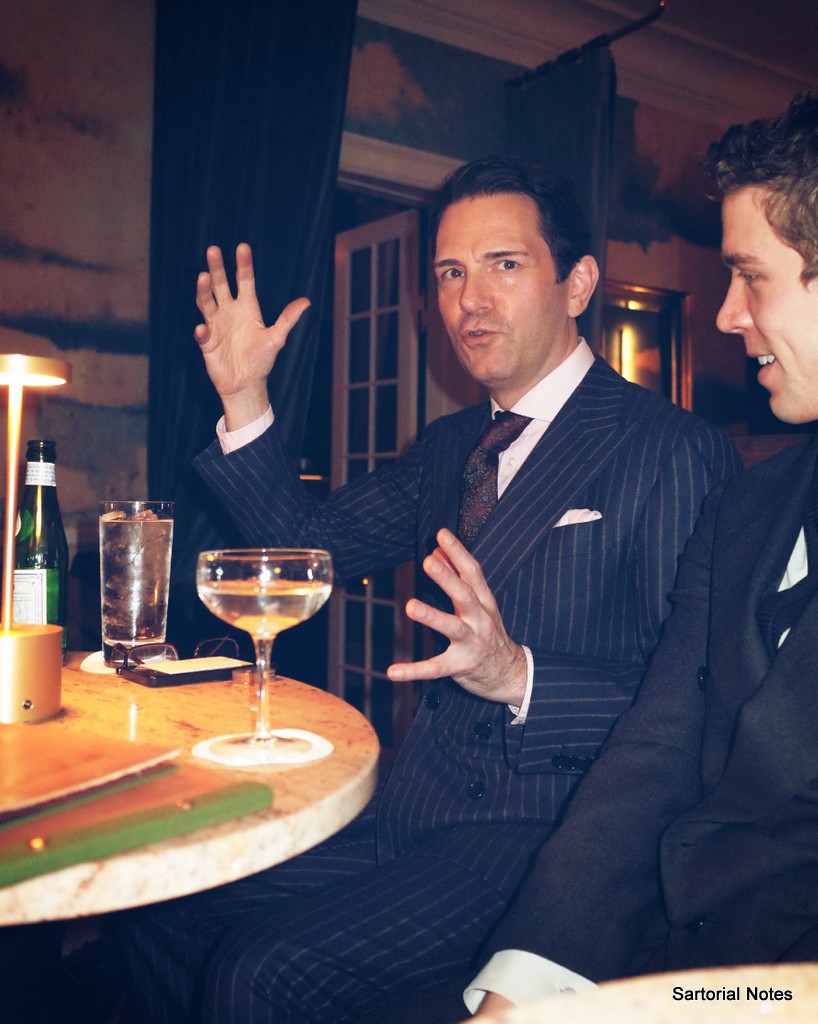 Michael C. G. Iversen gave a great report from London. He'd been at Boodle's in St. James's. Lord Shelburne founded Boodle's, the second-eldest club in London, in 1762. Beau Brummell was a member, and so was Winston Churchill.
It was like taking part in a play, Michael reported. He met English characters that you would normally only see on a theater stage. Drinking, smoking and discussing were his main activities at the club.
Four guys dressed in suit, shirt and tie, and two guys wore sport coat and trousers. Not the typical attire a night out in Copenhagen to say the least. In certain bars you will wear a jacket, and perhaps a suit. But few will wear a necktie. In fact I don't think you can find just one bar or restaurant in Copenhagen that requires use of tie nowadays.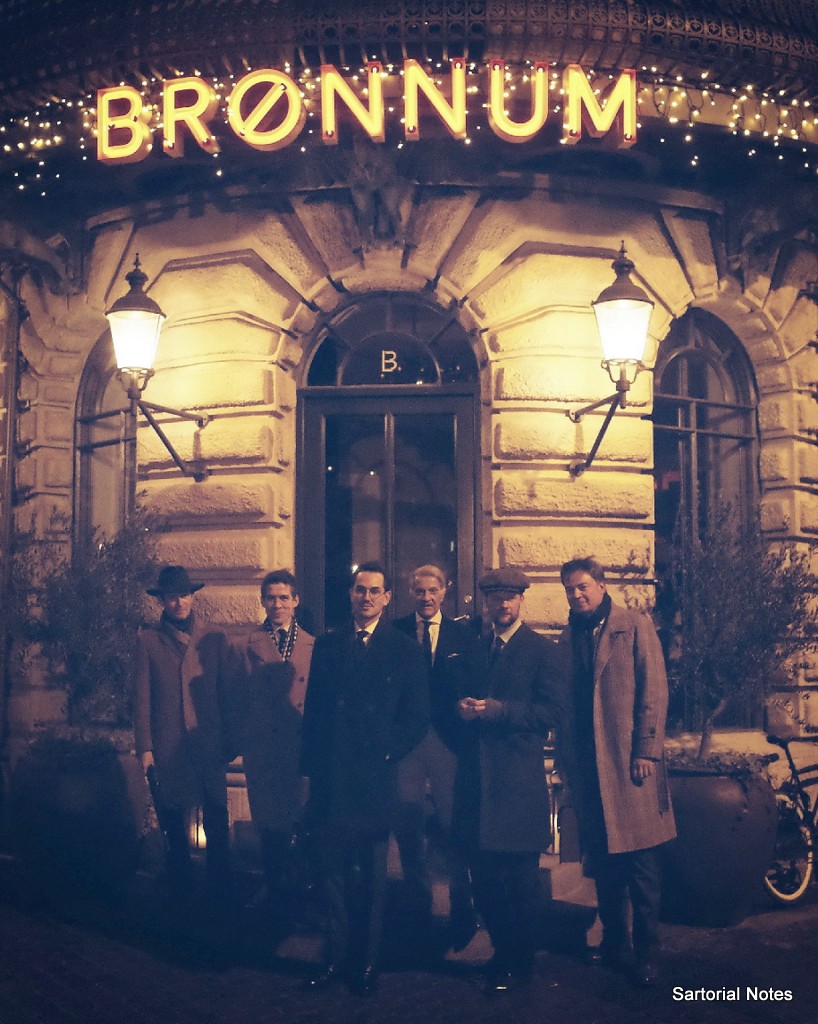 Anyways, we didn't try to ape general fashions on our night out in Copenhagen. Why should we? We wanted to dress with style 🙂
Photography: Sartorial Notes