I'm not a big fan of vintage clothing myself. The costume effect that a lot of vintage clothing has scares me.
I have to admit, though, that some men are very good at vintage clothing, for instance Jimmy.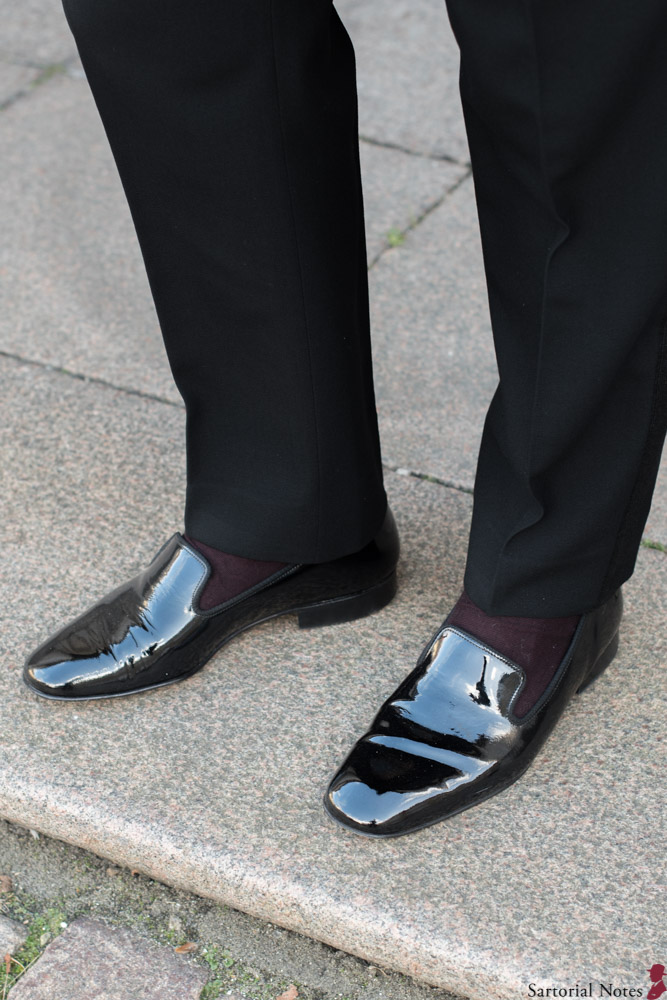 The three-piece tuxedo he wears is from Gieves & Hawkes. Jimmy found it on eBay, and then he took it to a local tailor for a few alterations.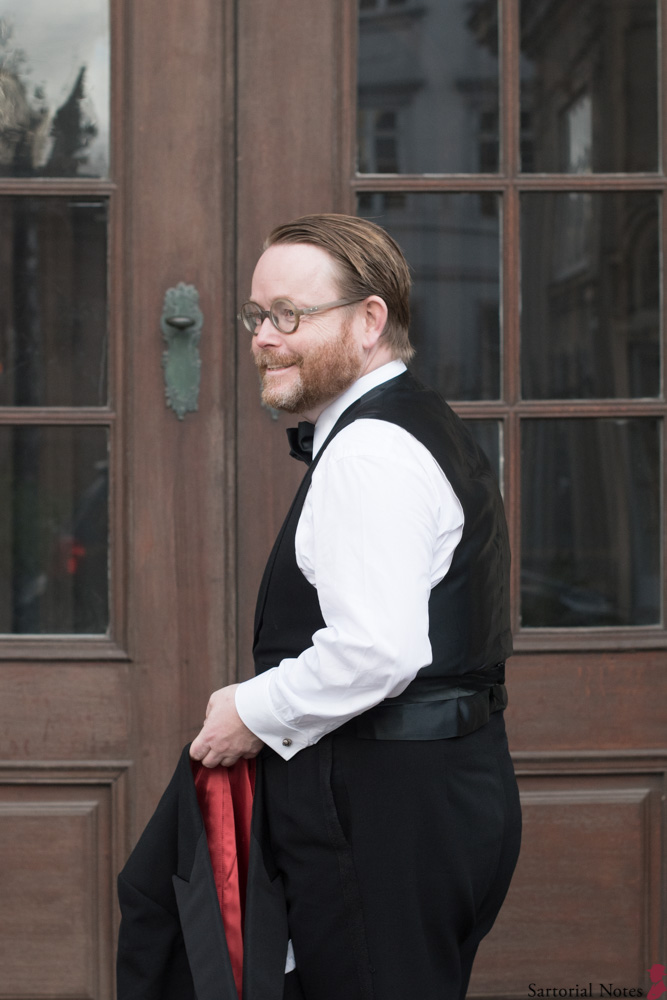 Jimmy demonstrates that style and being well-dressed are something beyond build. He is a short guy with a bit of extra weight, yet he looks very sharp in that Gieves and Hawkes dinner jacket.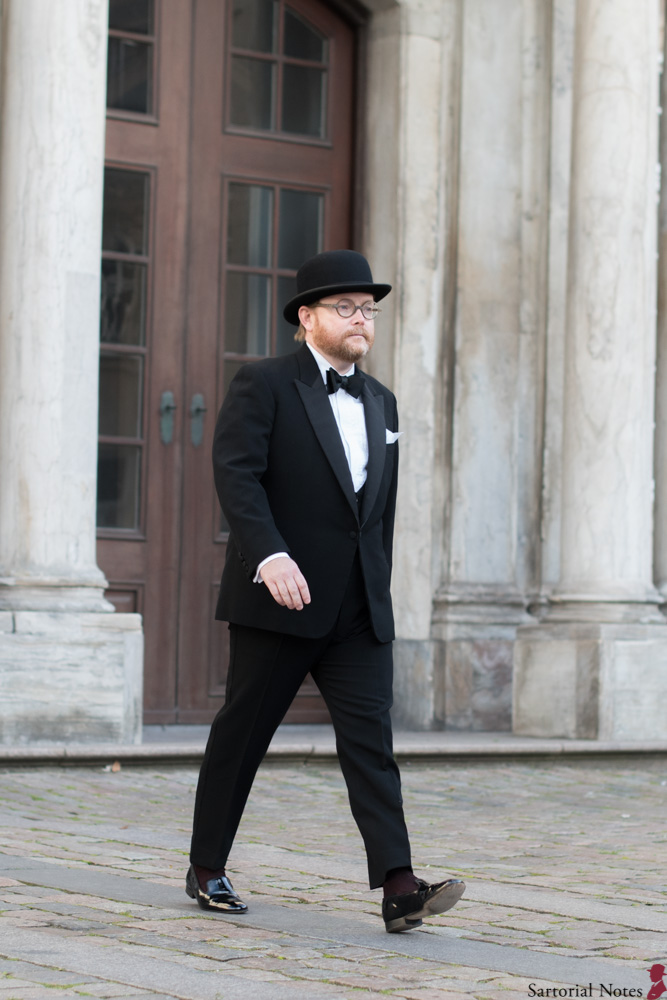 I also like the tight-fitting cut. It undermines the rule that stout men should opt for drapey clothes.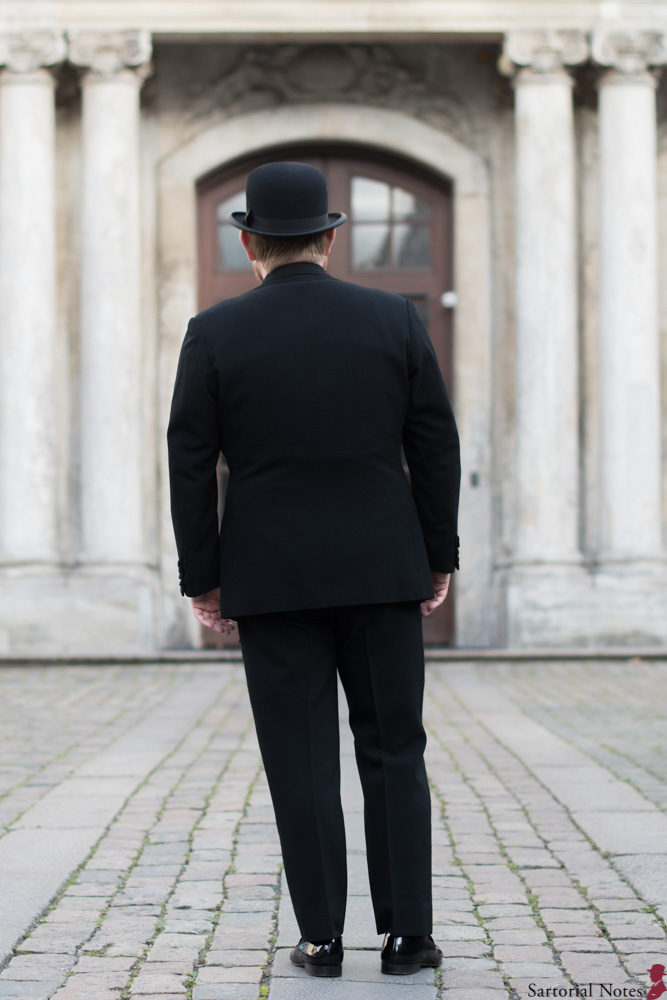 Jimmy pairs his Gieves and Hawkes dinner jacket with a bowler hat. Perhaps that move is a bit much. However, looking at it purely stylistically Jimmy's bowler hat and dinner jacket harmonize well.
Photography: Sartorial Notes