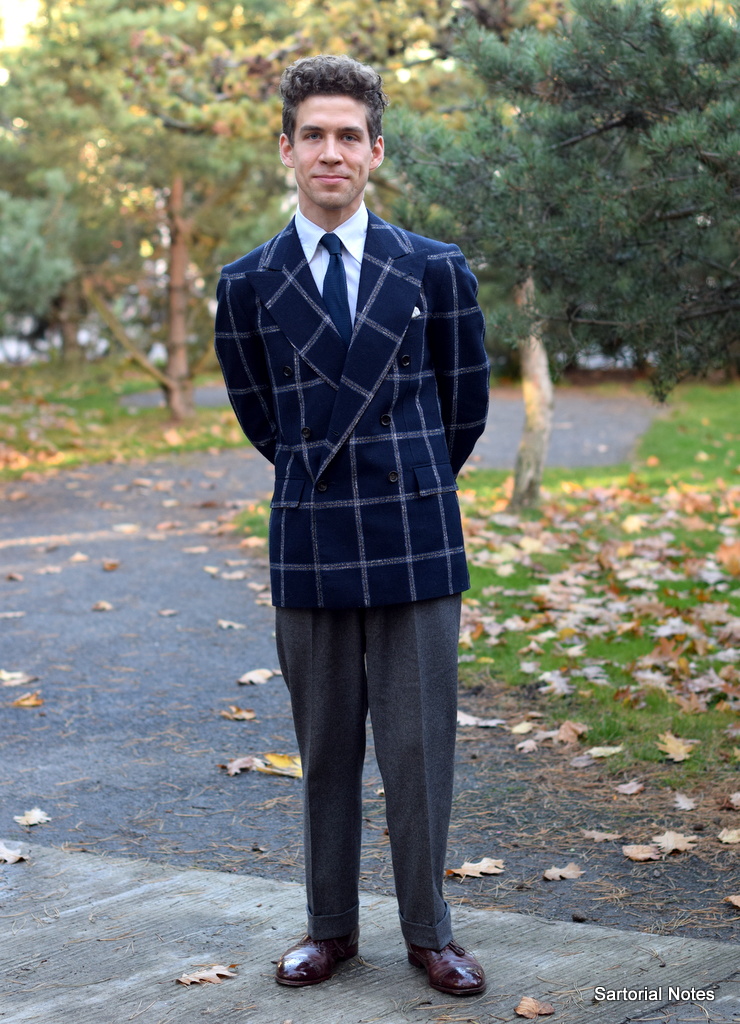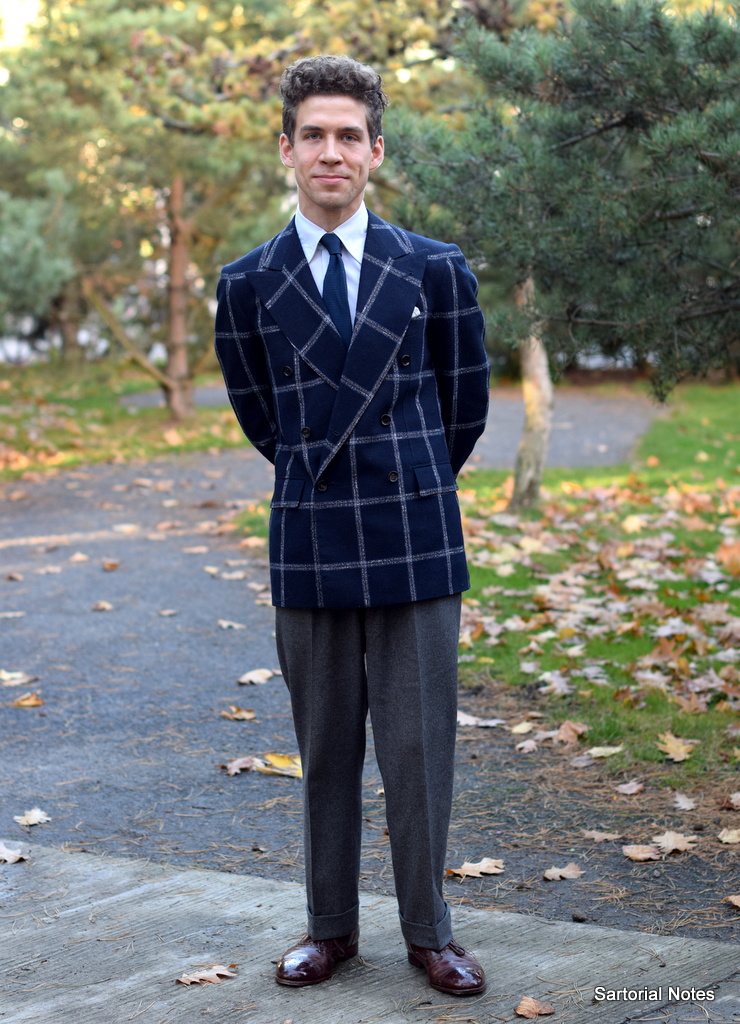 The refined double breasted jacket
Jeppe in the leaf fall. He is a canny dresser. This time he sports a bespoke double breasted jacket and grey flannel trousers. Musella Dembech has crafted both garments. The jacket is made up from a vintage cloth, and the trousers are from a range of heavy flannels.
The jacket is defined by the wide long lapels that continue to the lower row of buttons, a 6 x 1 design. It looks great, although Jeppe's jacket is a rule breaker. That is, many style guides specify that shorter guys should be careful with:
a double breasted design
large plaids
And, Jeppe's jacket exhibits both. Moreover, long lapels are recommended for long legged tall guys mainly.
So, Jeppe is a sartorial rebel.
A succesful sartorial rebel, we should say. In spite of rule breaking the attire works. Jeppe looks comfortable, which is key to become elegant.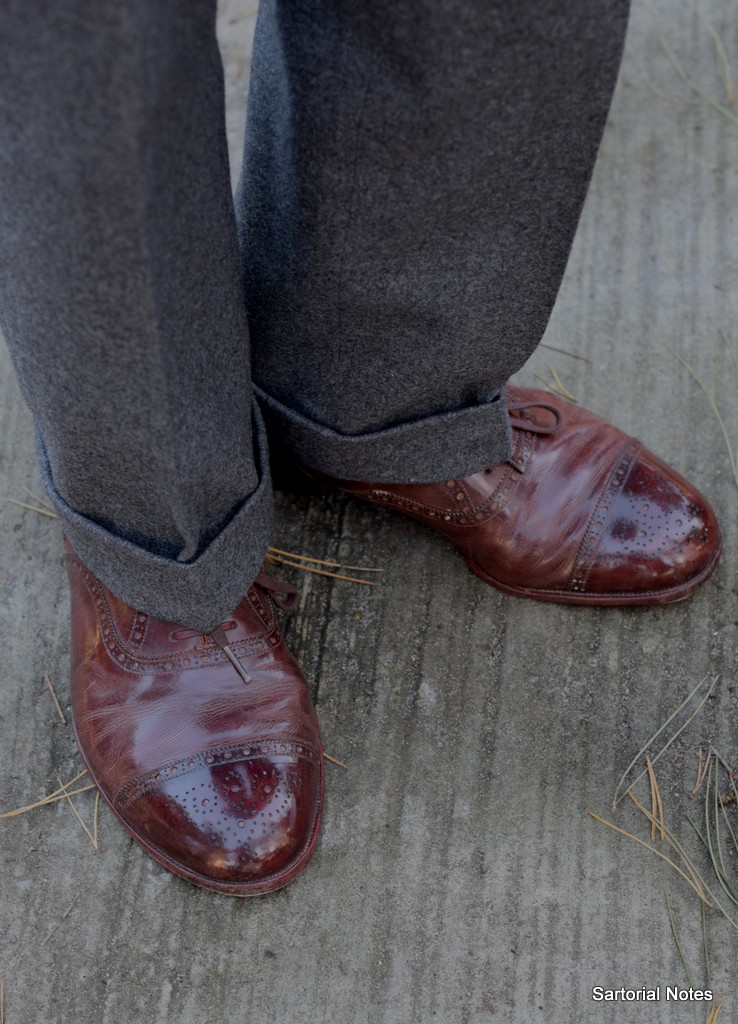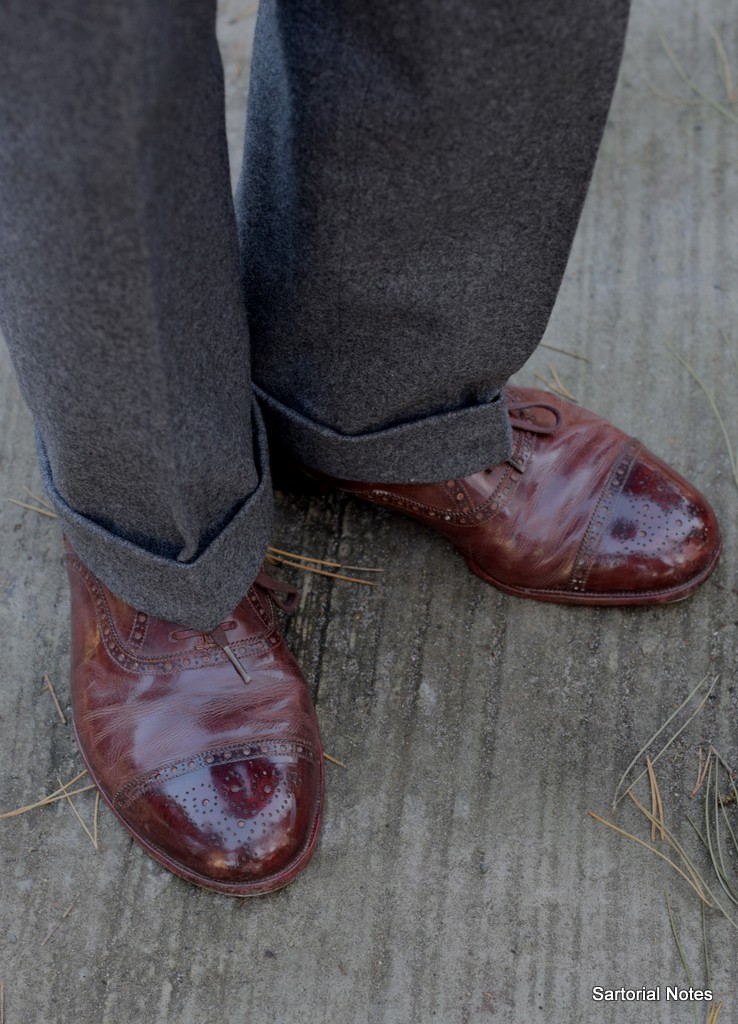 Shoes from Jan Petter Myhre
The Norwegian shoemaker Jan Petter Myhre has made Jeppe's beatiful oxford shoes.
Photography: Sartorial Notes