When I was in Berlin last time, Bernhard Roetzel took me to Purwin & Radczun. They are one of three or four bespoke tailors in the Berlin area.
Purwin & Radczun is a young firm founded in 2011 by Martin Purwin, who has been in the clothing trade for many years, and Boris Radzcun, a celebrity restaurant and bar owner in Berlin.
Even though Martin Purwin and Boris Radzcun founded the firm only a few years ago, they are clearly dedicated to the good old tradition of bespoke tailoring. Head Cutter James Whitfield, Anderson & Sheppard alumnus, runs the workshop of five people.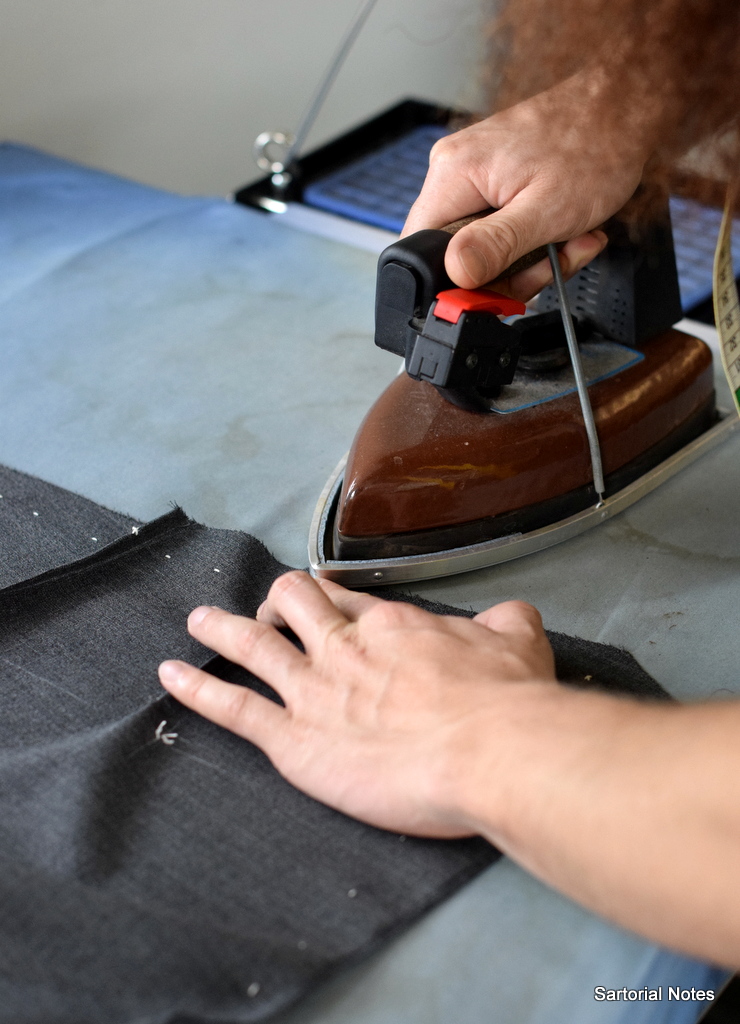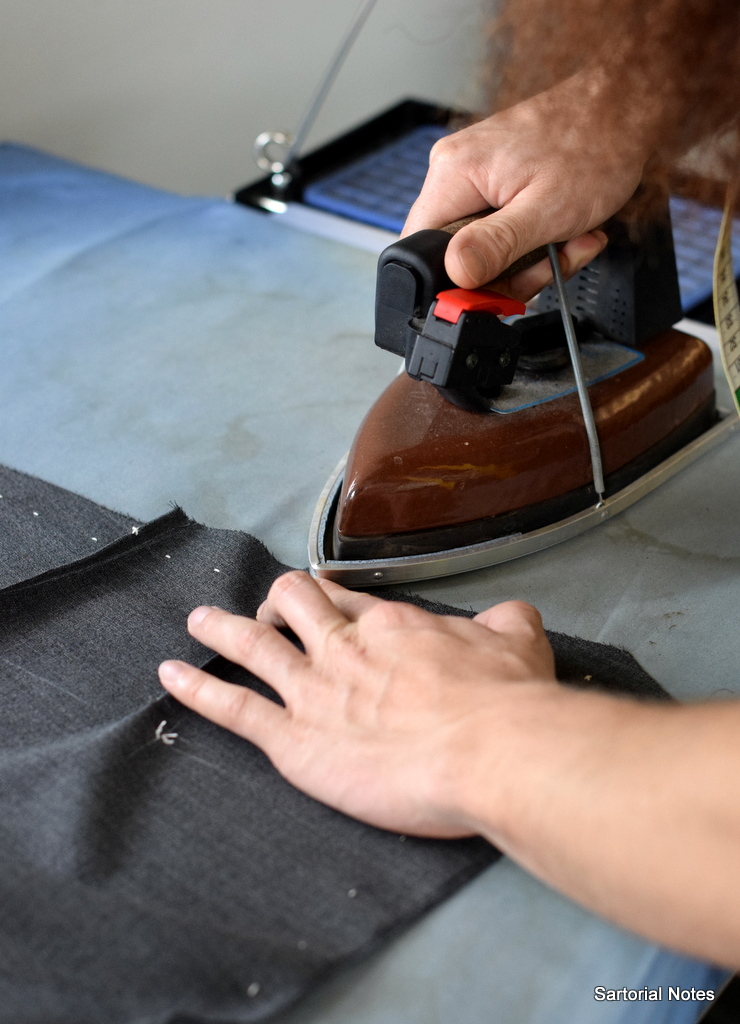 That implies that Purwin & Radczun doesn't follow a German tailoring tradition. James has brought a lot of the Anderson & Sheppard's soft tailoring approach to Berlin.
Purwin & Radczun is a travelling tailor too
I suppose the soft version of English style is a good take on bespoke suit making in Germany. Like in most European countries and in America Italian end English style dominates fashion in Germany, when it comes to classic style, in other words, the suit.
Personally, I'm a bit sentimental about the loss of "terroir" in bespoke tailoring. Some of the charm disappears, if you can order an Italian suit in London and an English suit in Germany. However, that is globalization.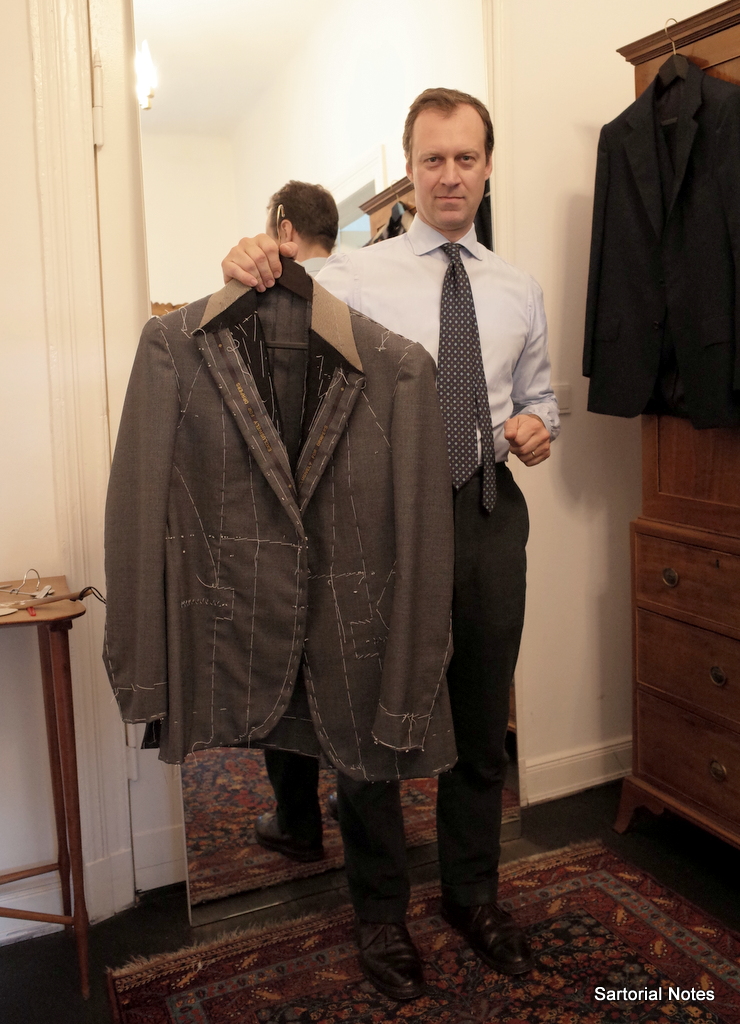 Purwin & Radczun is situated in the outskirts of Berlin in a beautiful old building. They have no need for an expensive location in the city of Berlin, since being a travelling tailor is a good part of their business model. The larger market of Purwin &  Radczun is in more conservative cities in Germany, e.g. Hamburg, Düsseldorf, Frankfurt and Munich. Anybody who has been to Berlin knows that sartorial style must be a niche there.
A two-piece suit from Purwin & Radczun is 4.000 Euros.
Photos: Sartorial Notes