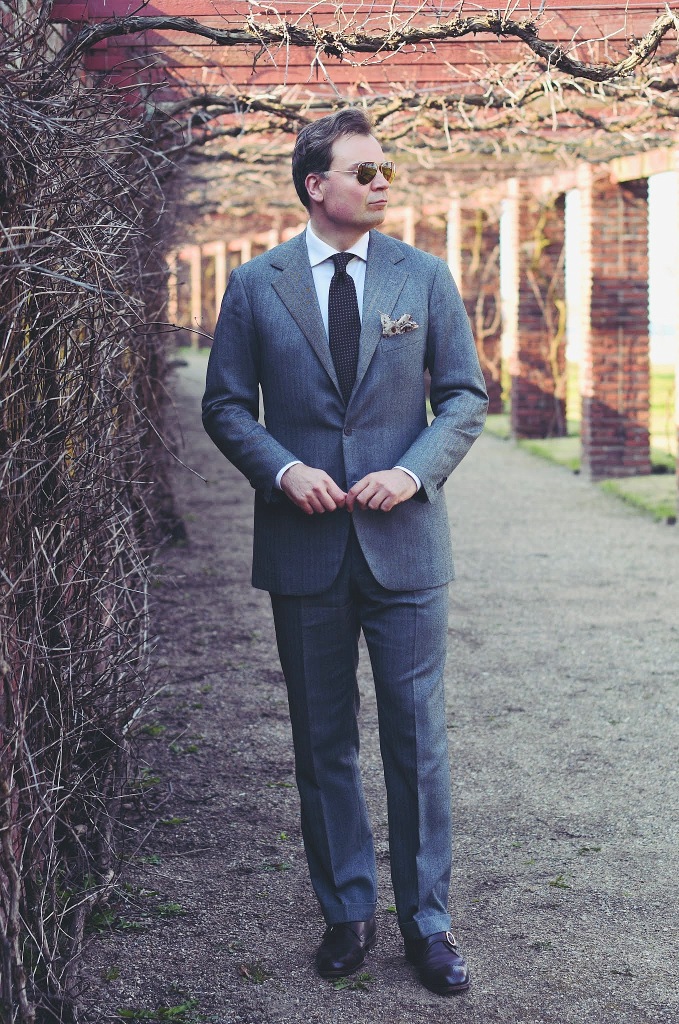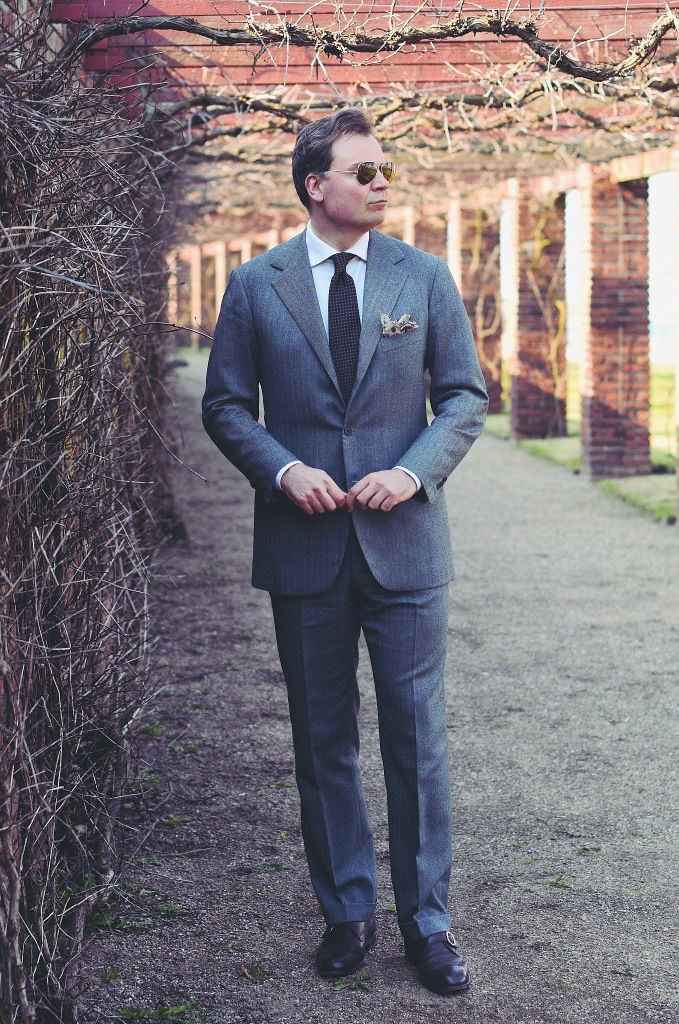 You could argue that a navy blue suit is more versatile than a grey or charcoal suit, since a navy blue suit has a certain historically founded grace, which makes it useful for formal occasions as well. A grey suit (save the morning coat) looks too boring at a wedding or at a fine party, especially in the evening.
On the other hand, you could assert that a grey or charcoal suit is more versatile on a daily basis. Like a pink shirt compared to a sky blue shirt or a sky blue tie compared to a navy blue tie, the navy blue suit can look slightly more aggressive than a grey or charcoal suit. When in grey, you appear more pragmatic.
The weave can influence the situation though. Simon Cundey of Henry Poole's once told me that choosing a herringbone weave instead of a serge weave makes a worsted suit a tad more distinguished, all things being equal. Birdseye's and nailhead also affect the practicability of a blue or grey suit.
For the bespoke mid-grey herringbone suit in the current post I chose a cream coloured shirt (no collar stiffeners), an unlined dark brown tie with small golden squares, brown monk strap shoes (from a Warsaw shoemaker). Gold frame aviator shades with brown tint glass.
Photo: The Journal of Style