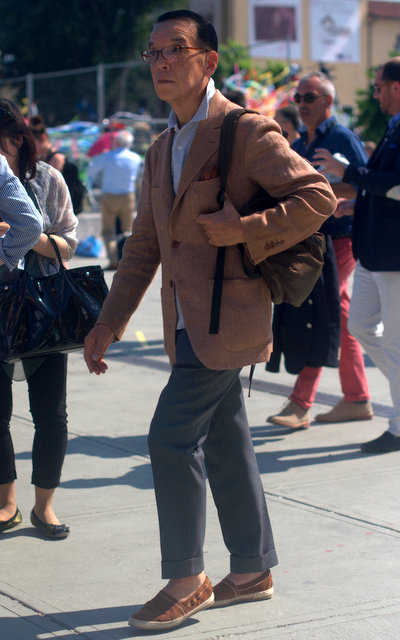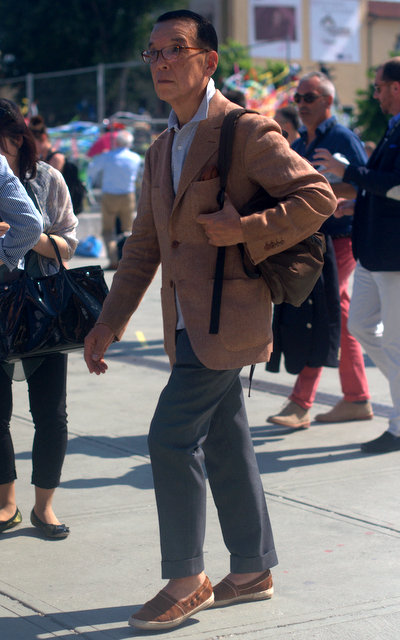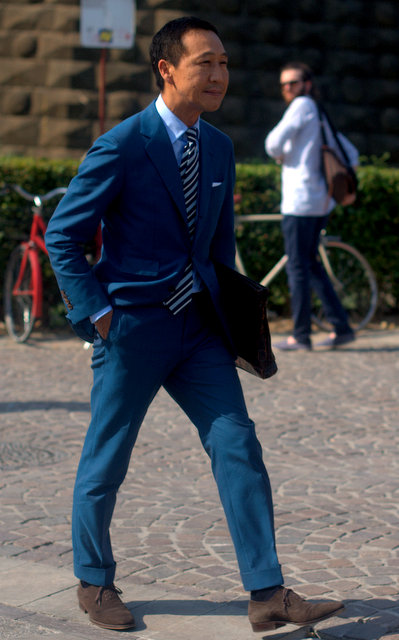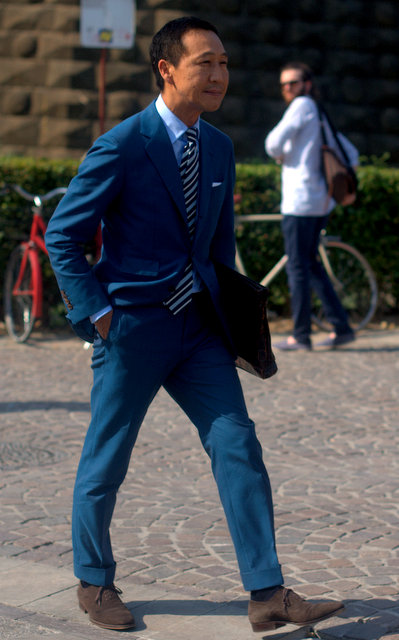 A newcomer to Italian crafts cannot avoid noticing the Japanese presence. If you enter a shoemaker in Florence, chances are three to four that you see a young Japanese man or woman working on a pair of shoes. You also encounter a jumble of Japanese faces at Fortezza da Basso, the old castle in Florence that frames the Pitti Uomo fair.
I suppose Japanese exploring Italian crafts find that the Italian craftsmen resonance a certain love of refined handwork and design. Japanese discover themselves in Italy.
There are differences. In regard to clothing and dressing, it is my impression that the Italian dandy in general has a tendency to favour a nonchalant approach without losing sight of fine handmade details, whereas precision and neatness are very important to the Japanese dandy.
In the photos, two well-dressed men from Japan, who seem to attend Pitti Uomo every year, Yukio Akamine, which is a style consultant, I believe, and Yasuto Kamoshita of the outfitter United Arrows. Mr Akimene is in relaxed rusty colours and Mr Kamoshita in a petrol blue suit.
Source: The Journal of Style