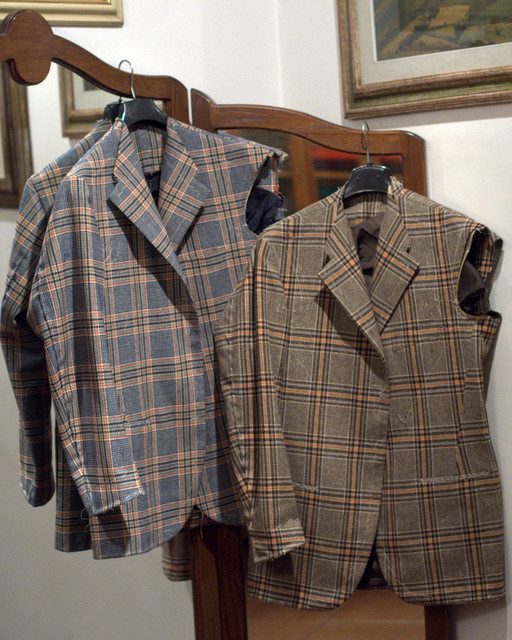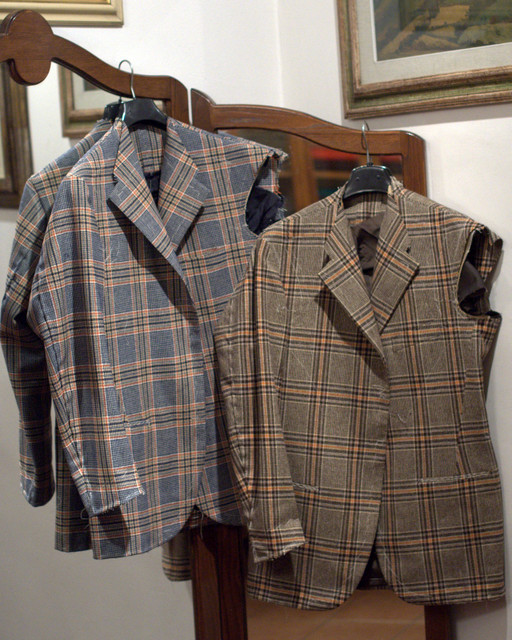 The suit has been under attack for decades. Men want to dress down. Theoretically that should make odd jackets more popular. But, the dressing down train doesn't always stop at that station. Men will often jump straight from suits to jeans, t shirts and sneakers.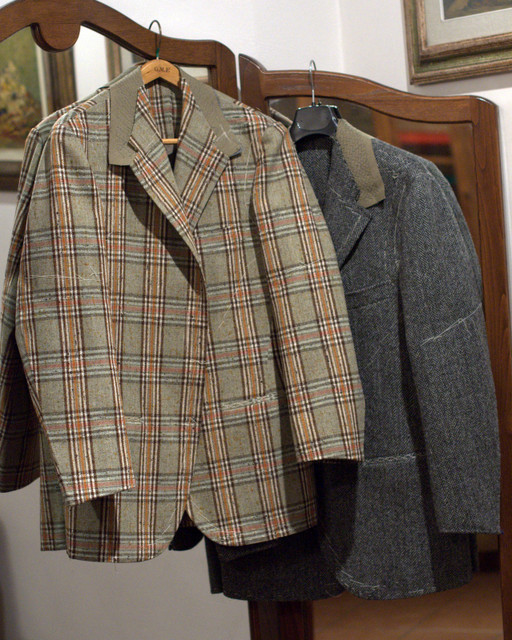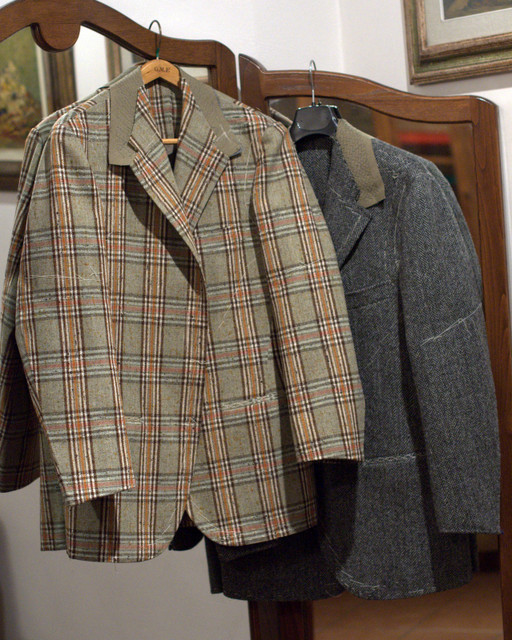 I don't concur. I think it is a loss. The odd jacket has a huge potential for bringing elegance to casualness and less formal styles. That is how I feel. I am an odd jacket man. I do wear suits every week but I prefer two or three days in odd jackets, and happily in loud models.
Above four odd jackets in the making in Italy. One from Harris Tweed, and three from incomparable vintage cloth.
Source: The Journal of Style