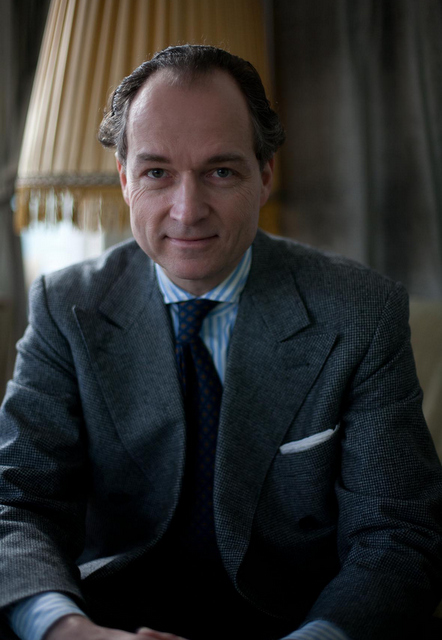 Not long ago Bernhard Roetzel, writer of  Gentleman. A Timeless Fashion, published a new book on menswear, A Guy's Guide to Style. I got it for Christmas, and I soon after felt like asking mr. Roetzel a few questions …
As a fan of Gentleman. A Timeless Fashion, your book from the 90s on classic clothing, I was astonished to read about flip flops, synthetic garments, printed jerseys, t-shirts and sneakers in A Guy's Guide to Style. What has happened?
There is an article about flip flops in my new book but I don't advise to wear them outside the beach. In a way my new book is an undercover approach to timeless fashion. It looks modern on the outside but it's very conversative on the inside.
In the foreword of A Guy's Guide to Style you mention that clothing, in general, has gotten more casual during the last 10 year. On the other hand, we witness a growing interest in bespoke clothing (if sales figures from Savile Row can represent the bespoke demand). How would you relate these two phenomenons?
Bespoke clothes are reserved for a very small minority of people, no matter how much the interest in this type of garments will grow. If sales in Savile are growing, it is because more wealthy people find out about the benefits of a bespoke suit. The majority of men are not interested in bespoke clothes at all. Even if they could afford it, they wouldn't see the point of ordering a suit instead of buying something fashionable off the rack. But who cares? Bespoke clothes are not something for everbody.
I get the impression, when reading Gentleman and A Guy's Guide to Style that conveying to certain established clothing norms, rules or dresscodes is a key to good dressing for you, not only in regard to classic dressing but also in regards to modern casual wear. How do you look at creativity and intuition, when it comes to dressing?
Only very few people rely on creativity and intuition when it comes to dressing. People want to show that they belong to a group. They don't want to be eccentric. If you like the style that I explain in my book Gentleman, you will be eager to learn all the rules you need to know to master this style. If you prefer creativity, you will probably dress in a different way.
Photo: Bernhard Roetzel in a bespoke suit from Kathrin Emmer in Berlin