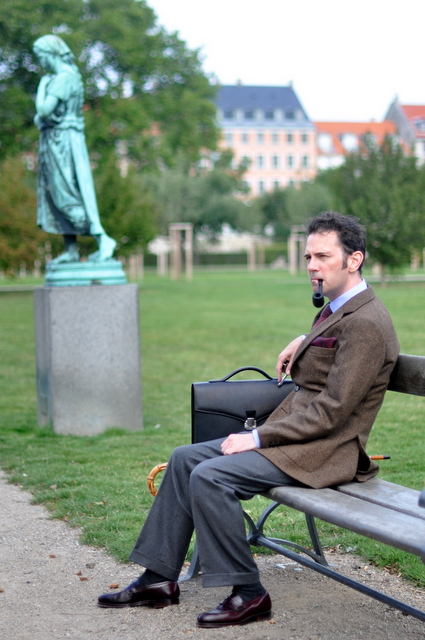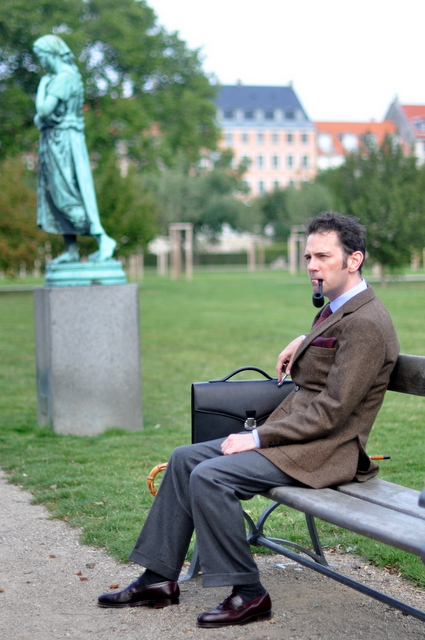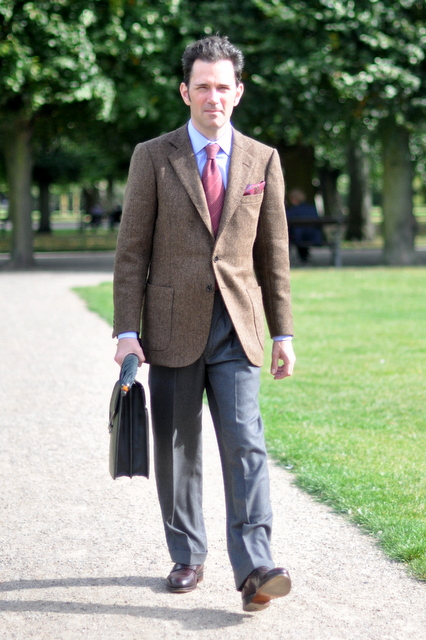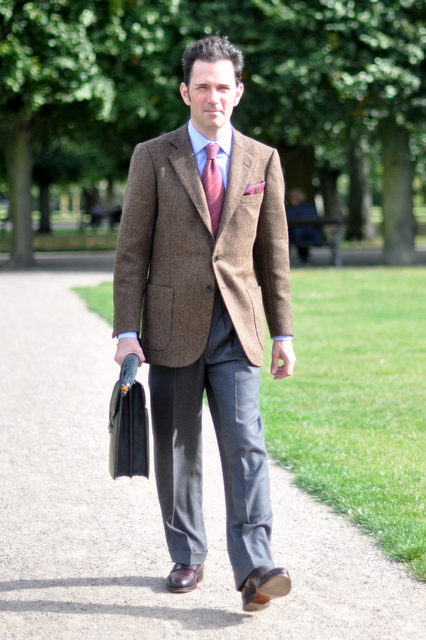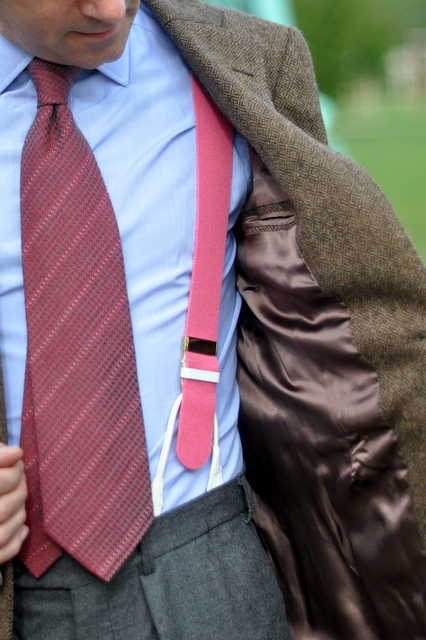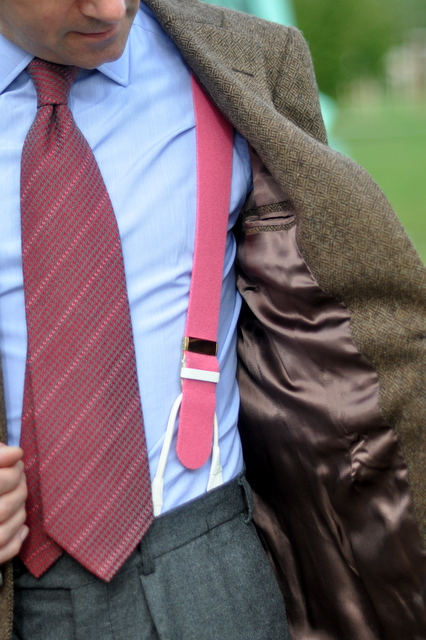 Tobacco is out of fashion to a degree that the state has started enforcing the situation by law. Several countries, including my own, have made it illegal to smoke inside public buildings, and private firms are following suit. Most public parks are still a freezone, although I heard that Central Park in New York City now has a smoking ban.
So, let's enjoy the sight of a man having a pipe of tobacco, while we can …
Above Michael C. G. Iversen, one of Denmark's leading tobacco connaisseurs. Location is The King's Garden close to the old city center of Copenhagen. The dress consists of a bespoke diamond tweed jacket made by Peter Undén, woollen flannel trousers from deceased tailor Tobias Enk, and the penny loafers from Crockett & Jones.
Source: The Journal of Style