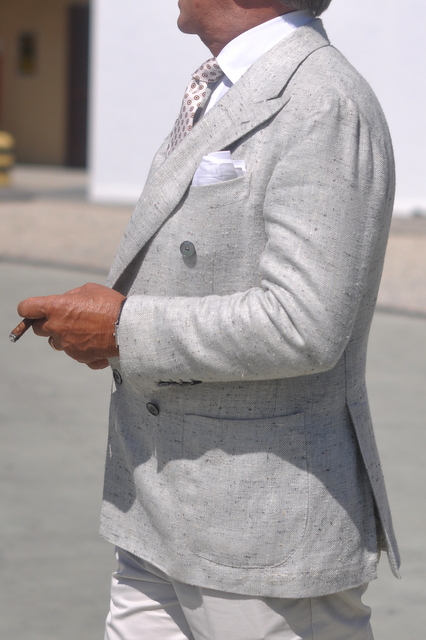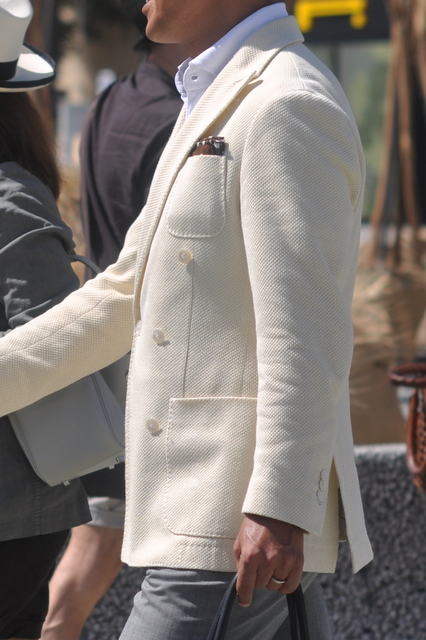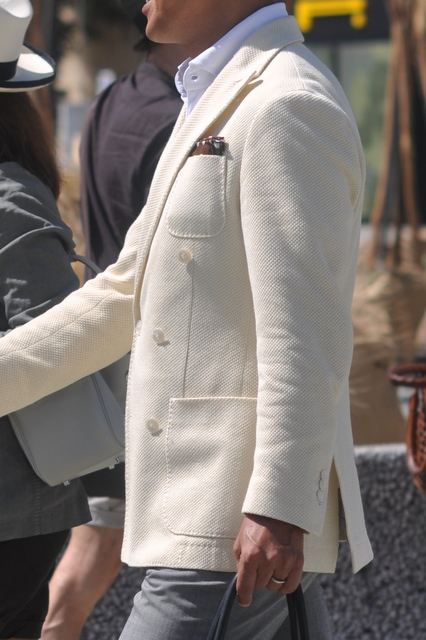 What to do, when the summer wardrobe is already full of linen, cotton, hopsack and fresco jackets? You can keep adding summer jackets in the same classic and safe style, or you can try something new.
A jacket in light grey raw silk could be an option, if you decide to follow an adventurous track. A more modern and soft solution would be an unlined jacket in cream marcella or piqué cotton.
Notice the fine shoulder area and fit of the light grey jacket.
Source: The Journal of Style in Italy