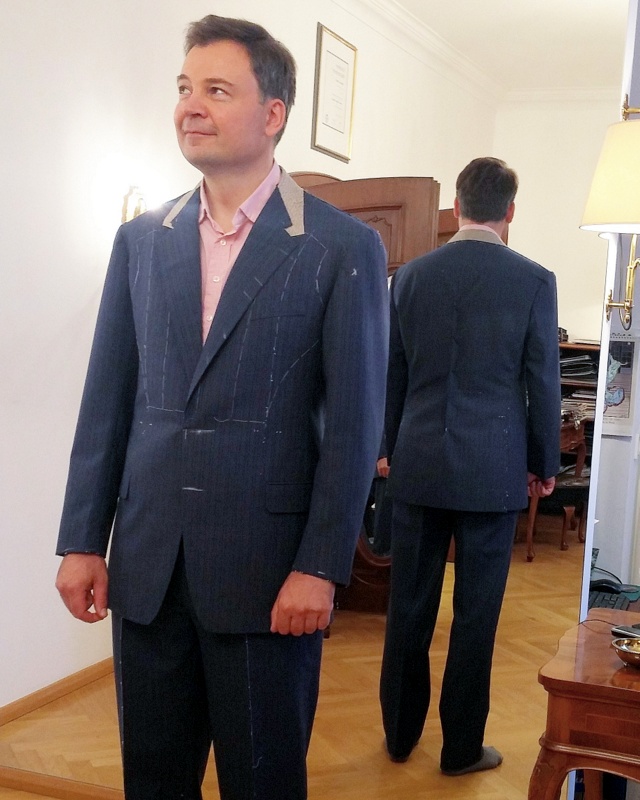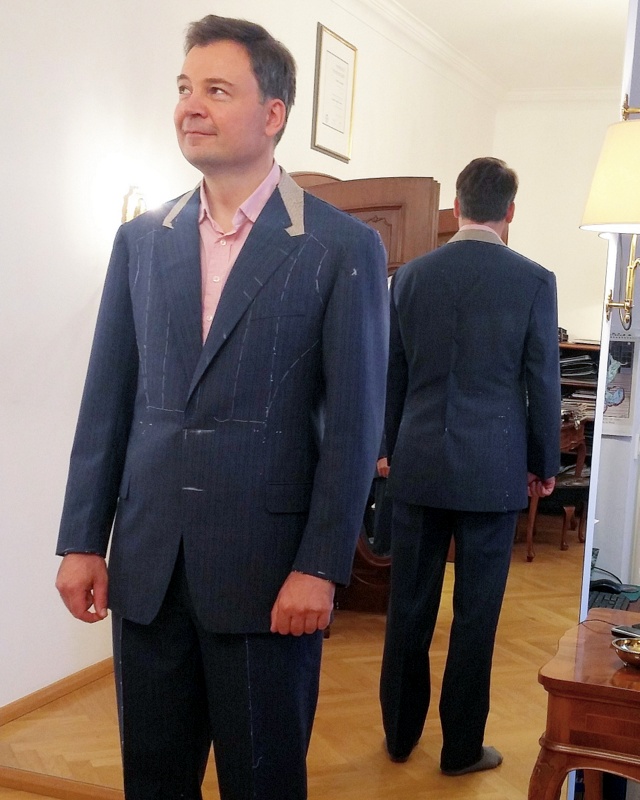 Different tradition, different tailoring. It is thrilling how different bespoke tailoring can be, even between masters of the craft. The English tailor will tell you that your jacket really should be half an inch longer. The Italian tailor will insist that it should be half an inch shorter. The German tailor is puzzled by the overall small Italian jacket that you just showed to him.
I have come to the conclusion that there is no best cut in general. I find it ridiculous, when someone says that a drape coat is better than a more structured coat, or that large lapels are better than small lapels. The man who says that is nothing but a victim of a bespoke fashion.
It is true though that some cuts works better on a specific built than others. Being 6′ 5″ with a thick boned skeleton I simply need a cut with more room for movement. It is geometry. When the tailor adds two cms of space to the cut of the small man, he has to add three cms in my case. It appears to me that some tailors don't always intend to do that, and then I fight them. I also don't like a high buttoning point, a high sitting gorge and a high breast pocket. I have zero need to stress tallness, which will will be the typical effect of raising those components.
In that perspective I feel very much at home with Volkmar Arnulf. He has the experience and the feel for cutting for big and tall men. Afterall he has made numerous suits for former German chancellor Helmut Kohl. Volkmar Arnulf understands that big guys are more brutal with their clothing. Don't try to restrict them anyway, he seems to have concluded. Interestingly, I had a similar experience at shoemaker Klemann in Hamburg. He was very aware that my kilograms put a heavy pressure on the shoes, and it influenced the type of leather we chose for the shoes, and the way he builds the sole of the shoes.
In the photo above a recent second fitting at Arnulf's of a striped blue suit made-up from vintage fresco.
Photo: The Journal of Style