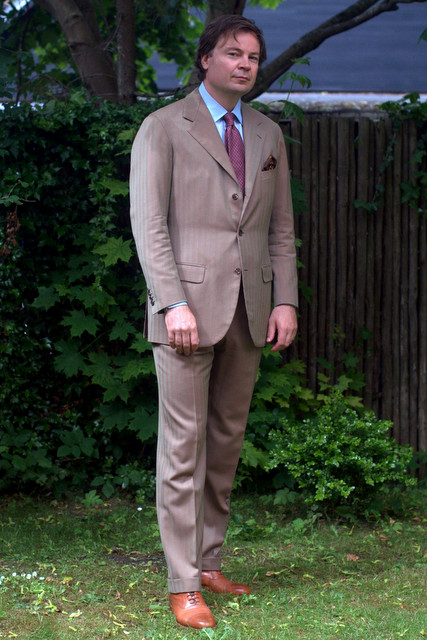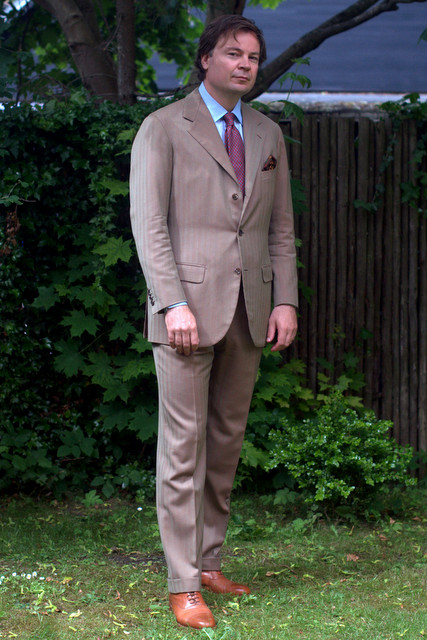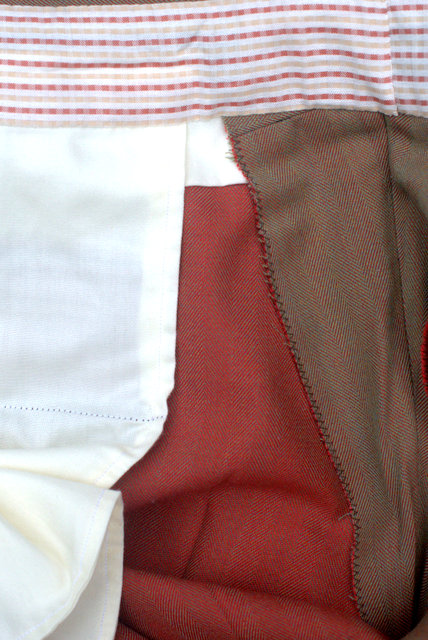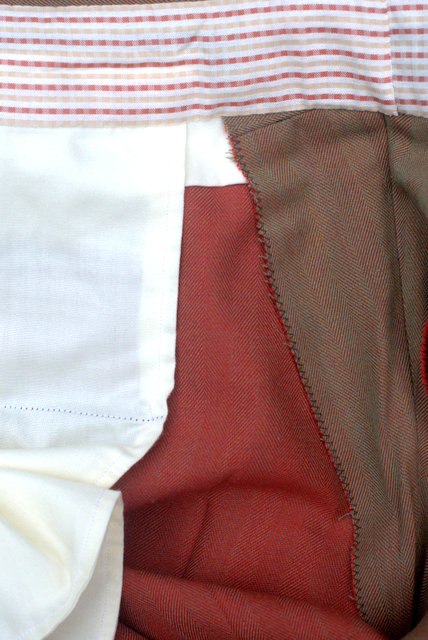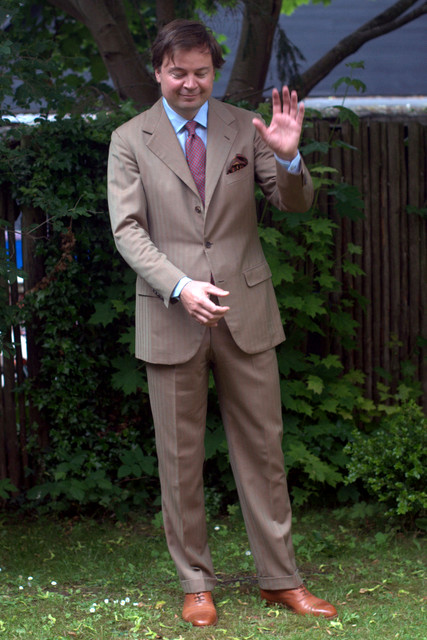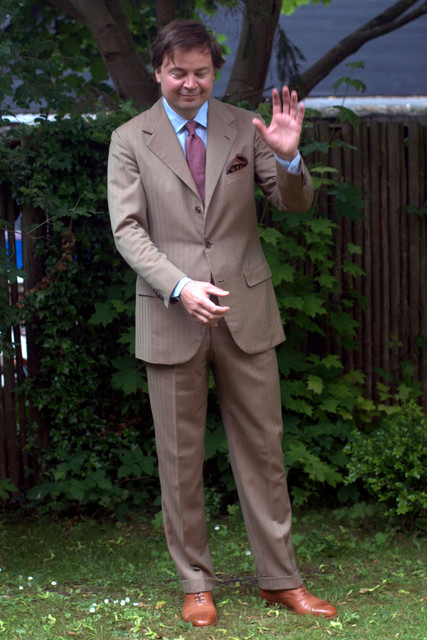 Being light brown with inwoven reflective red threads, the solaro suit is a discreete show suit for spring and summer. It fits an event like a christening well, depending on the setting of course. I wore it a couple of weeks ago to a christening, and it felt spot on for that occasion.
The bespoke suit above is Italian. It is cut from Smith & Co.'s original Solaro, which is a 370 grams and a tad heavier than the Solaros produced in Italy.
Weave is a herringbone and a gabardine. The latter means the cloth is hard and a little nervous compared to the usual worsteds. In return, it heats poorly.
Shoes are from Jan Kielman in Warsaw, and the shirt from a London shirtmaker. Antonio Muro has made the untipped raspberry foulard tie.
Source: The Journal of Style