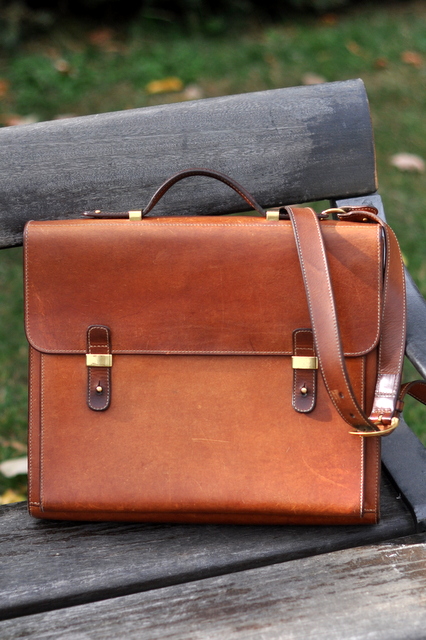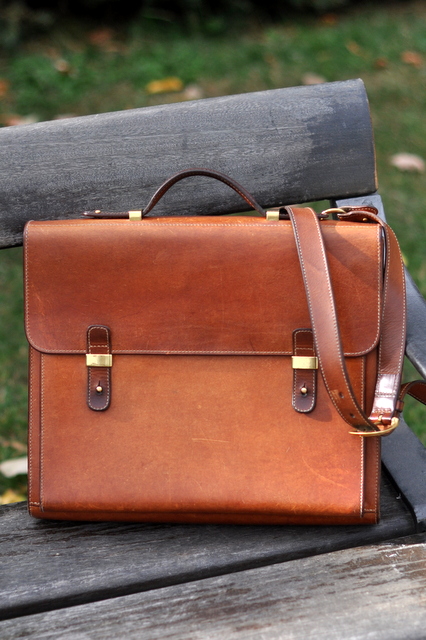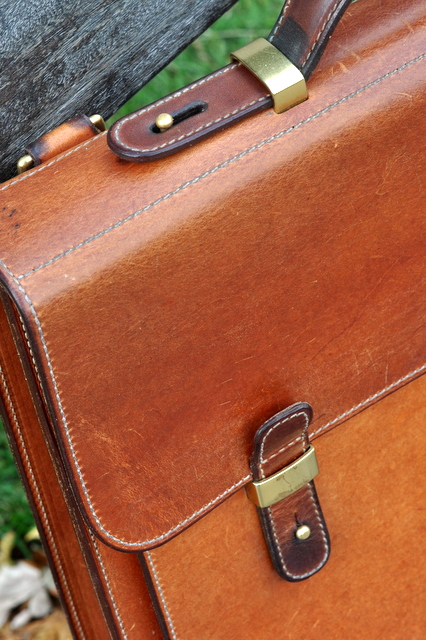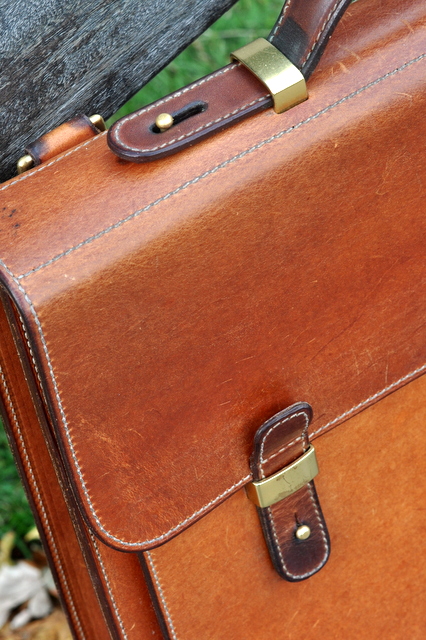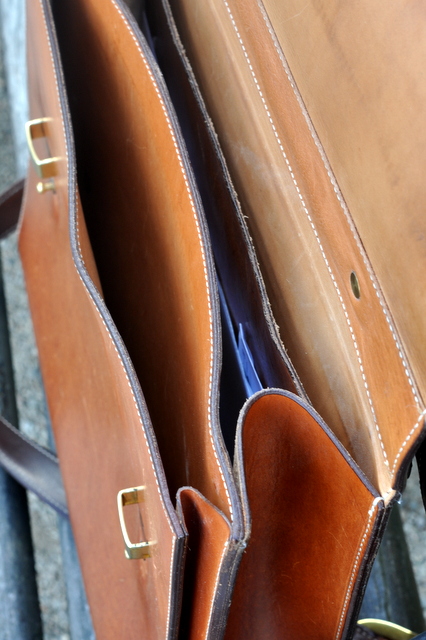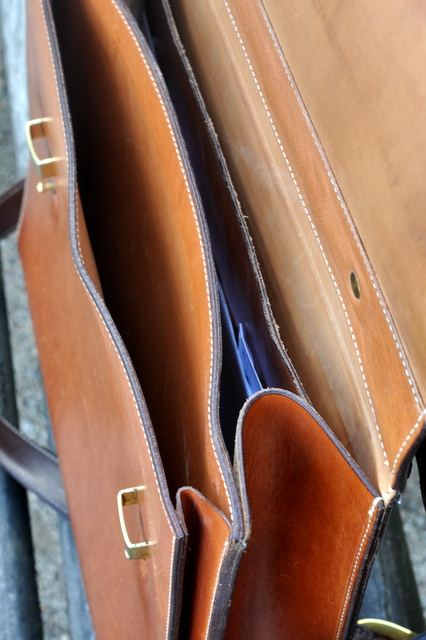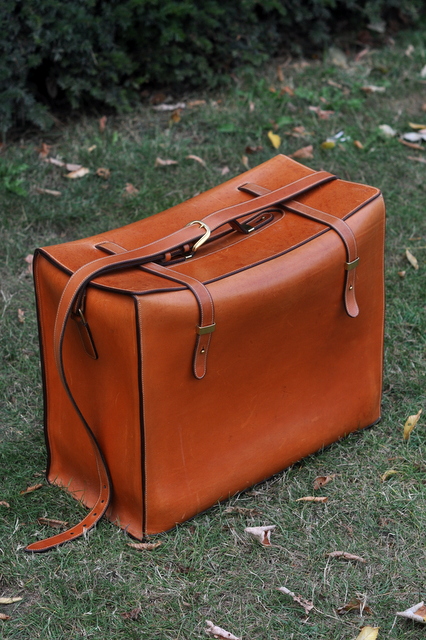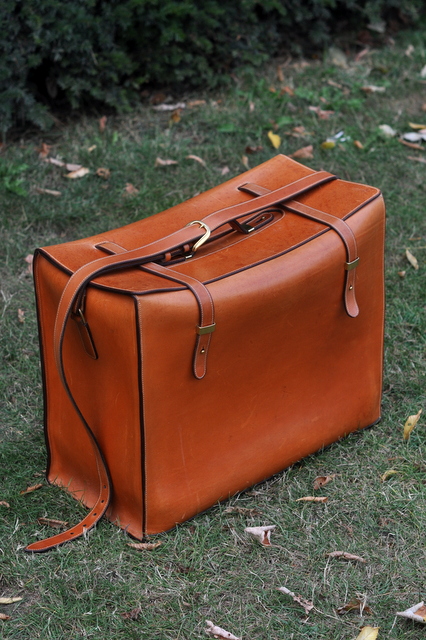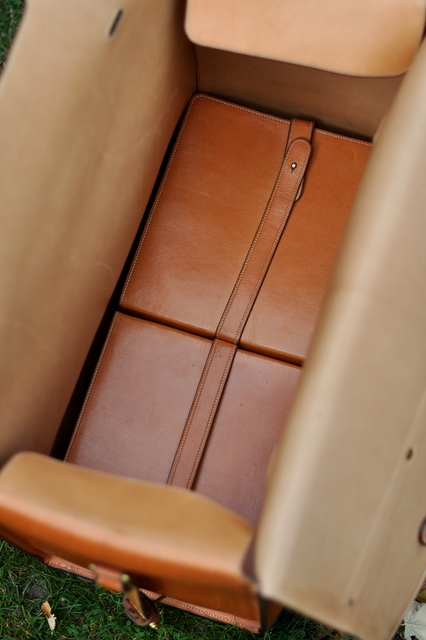 People, who buy bespoke suits and shoes, will be satisfied with ready-to-wear leather accessories in most cases. In a way that is remarkable, because it is quite easy to apply the bespoke procedure to wallets, belts, briefcases and other leather gadgets. Many small leather craftsmen will be prepared to make something special, if you know what you want. Most likely he will claim a mark-up, but that is only fair.
A reader contacted me with these extraordinary leather bags. He had an idea, he made a drawing, and he found a local craftsman, who he entrusted could meet his expectations. The reader got inspiration from the English doctor's bag and Dahlman's architect briefcase, but he has been working with all details himself together with the craftsman.
Leathers are vegetable tanned, of course, and metal closure parts are made of brass. At a start, the reader wanted all brass pieces bespoke as well, but he wasn't able to find a finisher for the job. His bespoke endeavor met a barrier at that point.
Source: The Journal of Style