Sticking to sartorial attire
Leaving the suit can be difficult. There is no clear path to follow. Some call the terrain smart casual.
Jeppe knows how to navigate on the ground, though. He sticks to sartorial attire, yet in more casual textures and colours.
There is vintage touch to it. Fabrics are heavy. But the style is undeniable very urban and modern as well.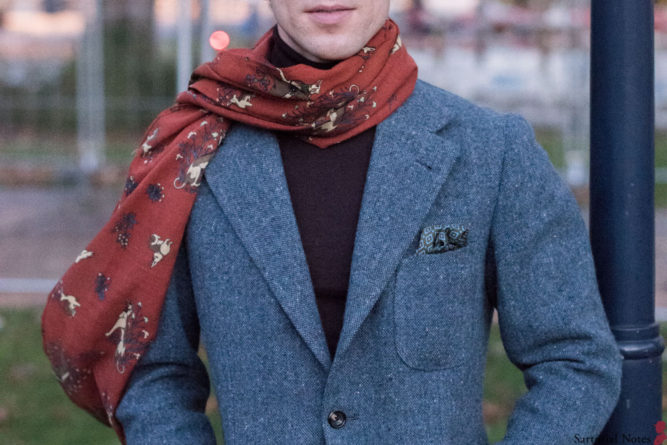 Old school and modern
The blue tweed jacket is made up from donegal tweed. Trousers are heavy flannels. Musella Dembech is the tailor. Norwegian bespoke shoemaker Jan Petter Myhre has crafted the burgundy coloured shoes. Underneath the jacket Jeppe wears a wine red cashmere turtleneck pullover.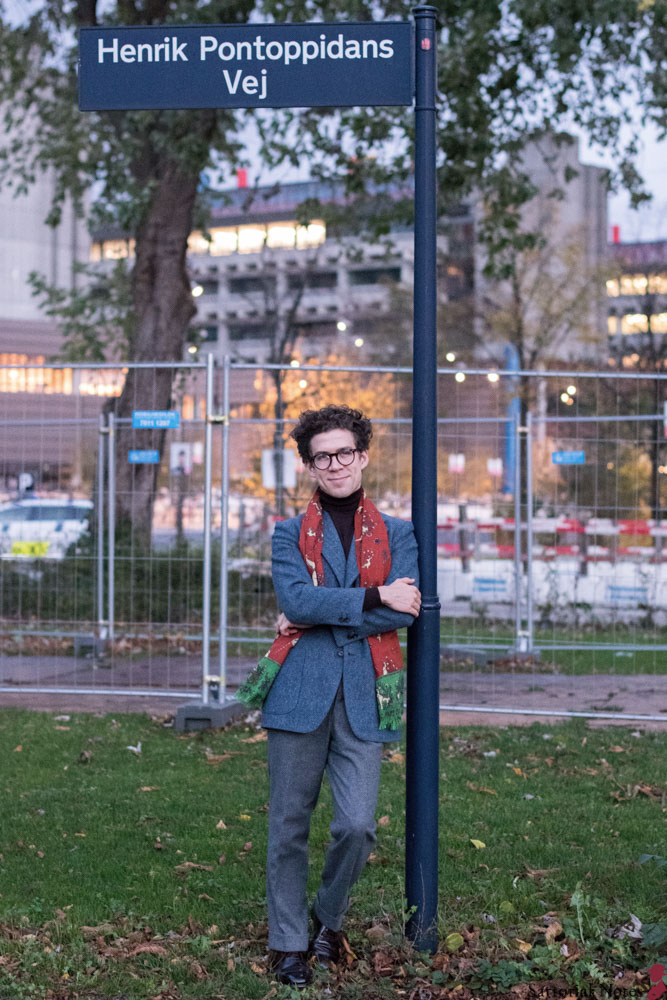 Photography: Sartorial Notes