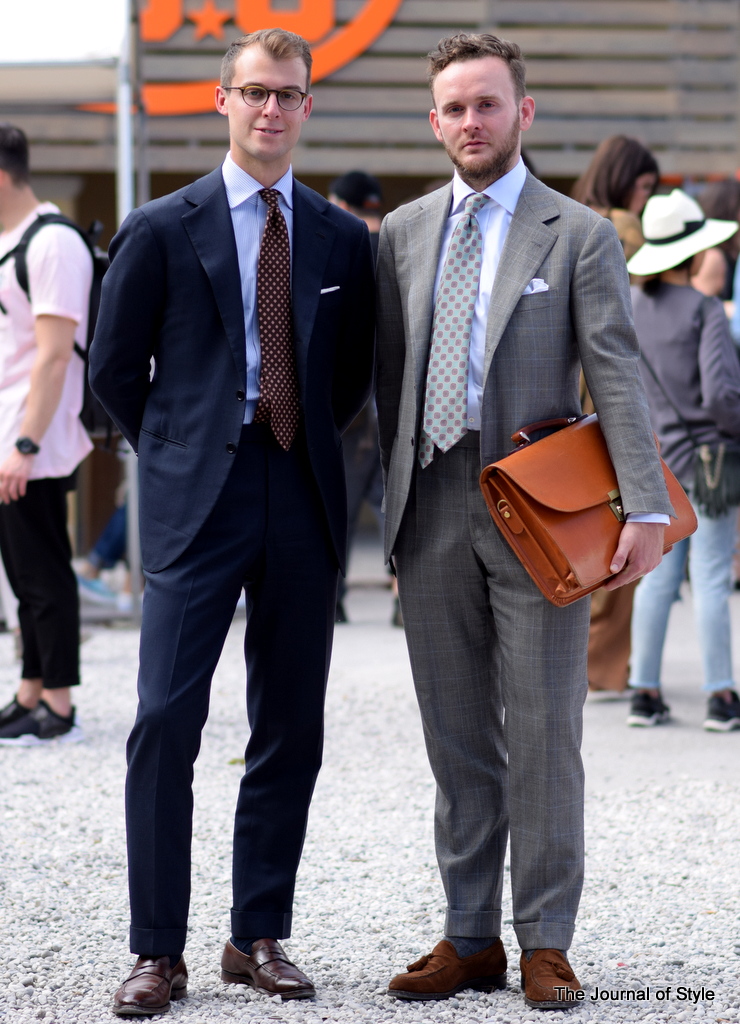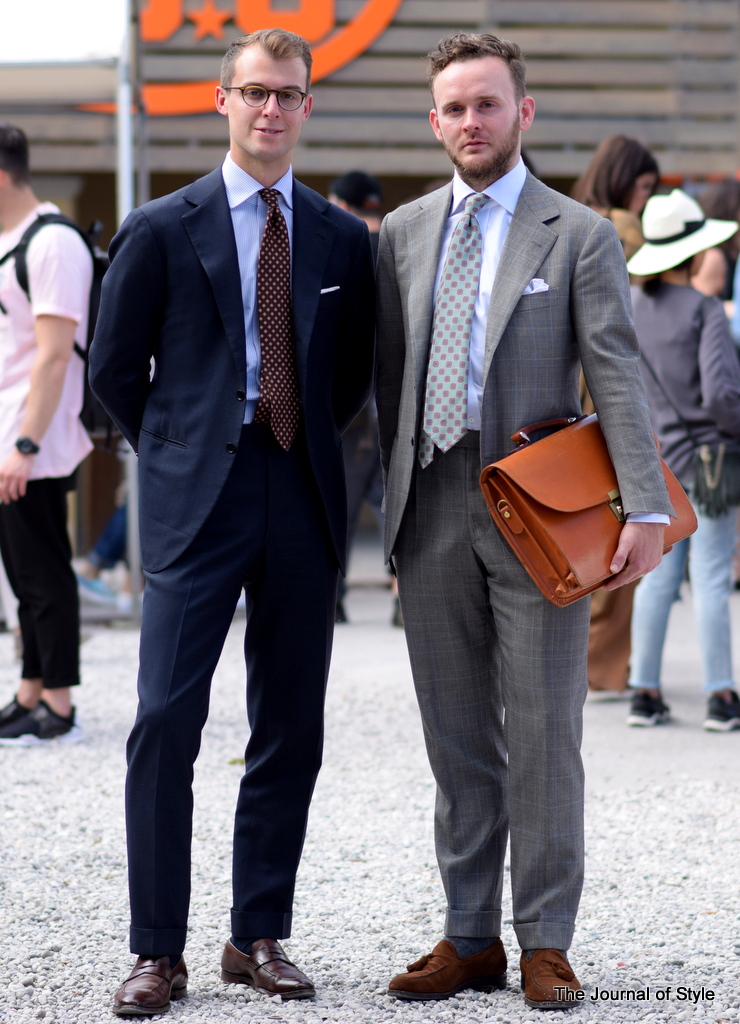 You have to look carefully to find people in Pitti Uomo, who use the suit in an exemplary manner. Almost everybody tries to twist the classic look.
So, I got euphoric, when I bumped into these two English gentlemen. They show nothing but great suit style in their bespoke Italian garments, which I guess are from Florence. They told me they are designers, whatever that involves exactly.
Notice they wear socks!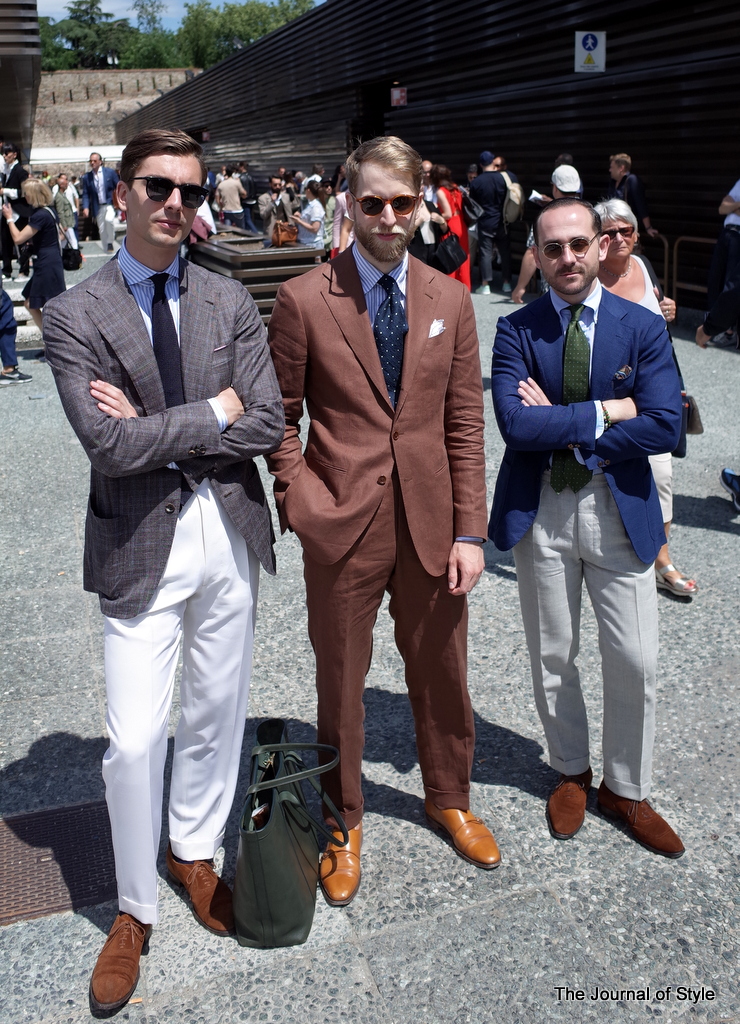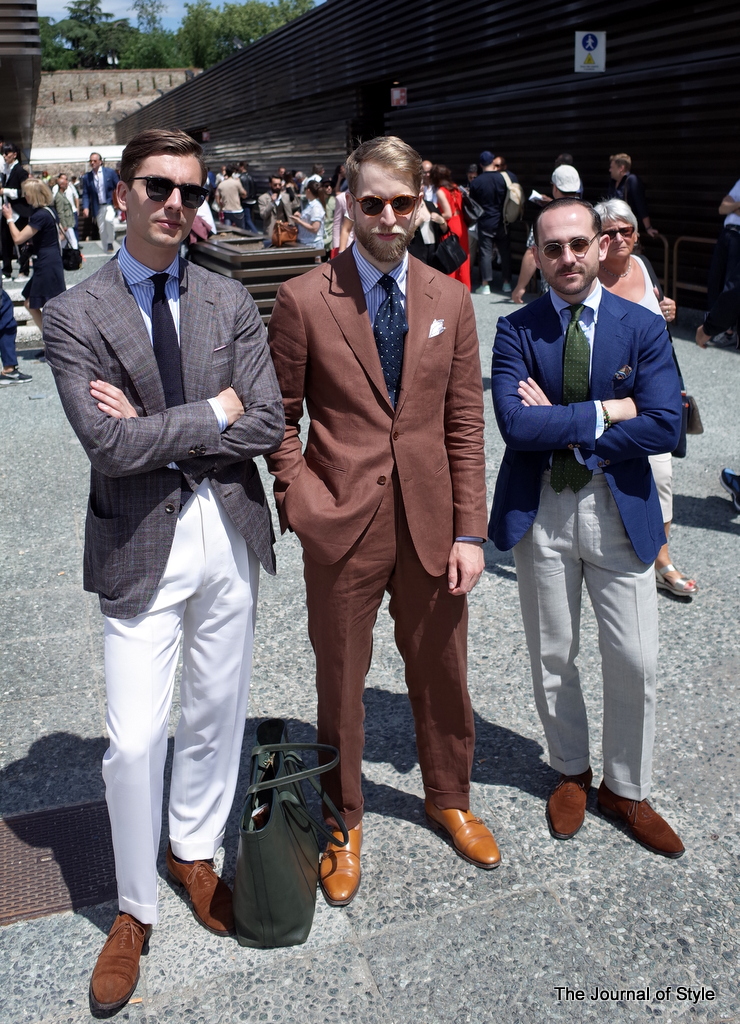 Three more young men, who display the art of the suit. The Shibumi guys Niels and Benedikt on left and right sides wear lightweight sport coats, whereas Robin in the middle dresses in a tobacco linen suit.
Photos: The Journal of Style