At Pitti Uomo business and pleasure mix. Take for instance the Pitti Uomo parties. Every afternoon and evening different people invite to a drink and a trunk show.
This time I attended an event arranged by Holland & Sherry, Stefano Bemer and Simon Crompton of Permanent Style. It took place in the impressive palace like Bemer shop on Via di S. Niccolò. The event started out with a discussion on the state of bespoke tailoring. Six young tailors from Europe and Asia participated. Simon moderated the discussion.
Later people could have a chat in street outside the shop.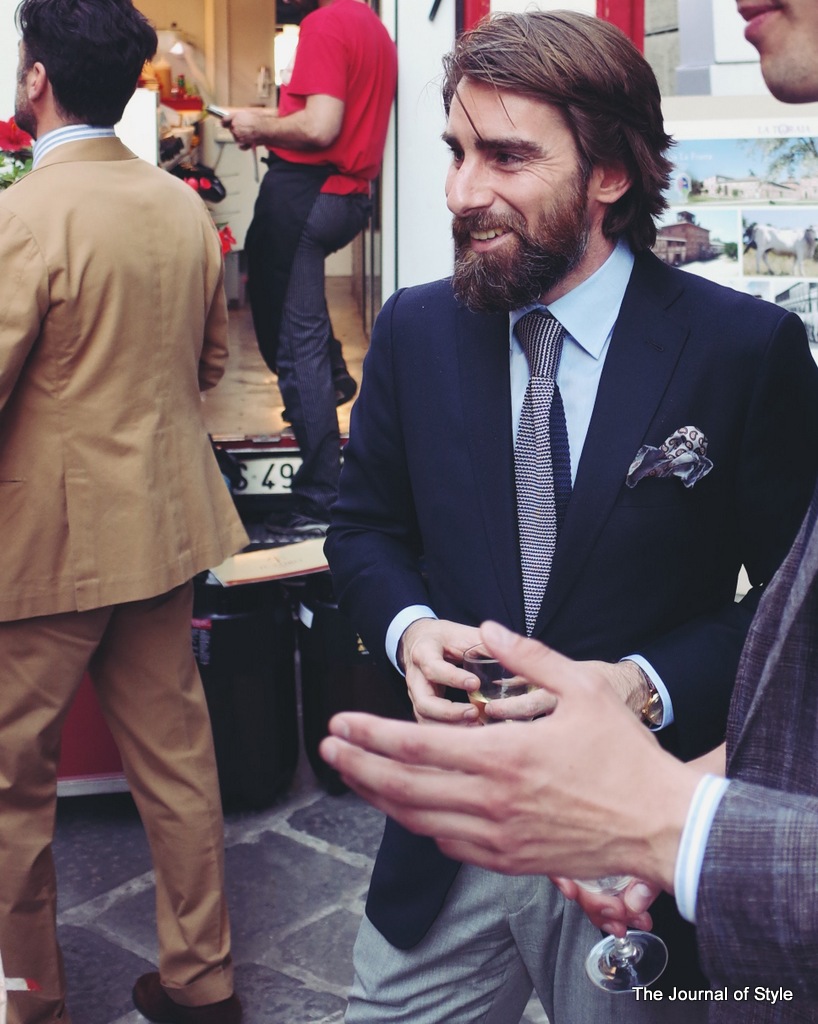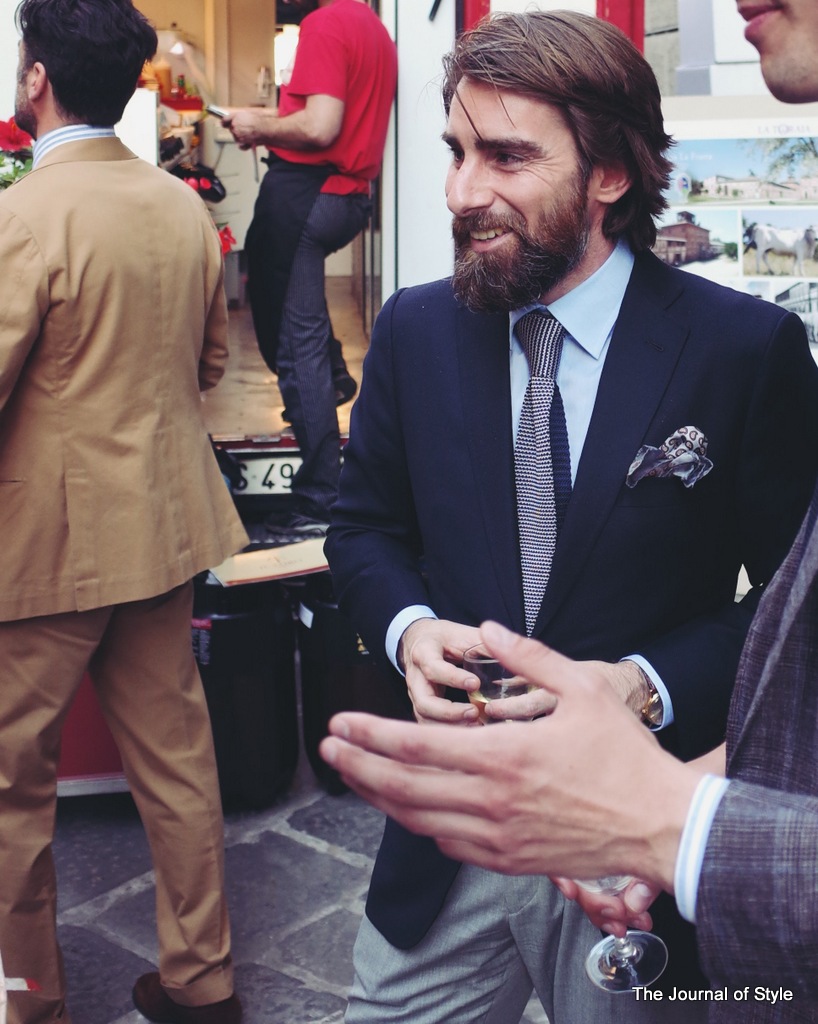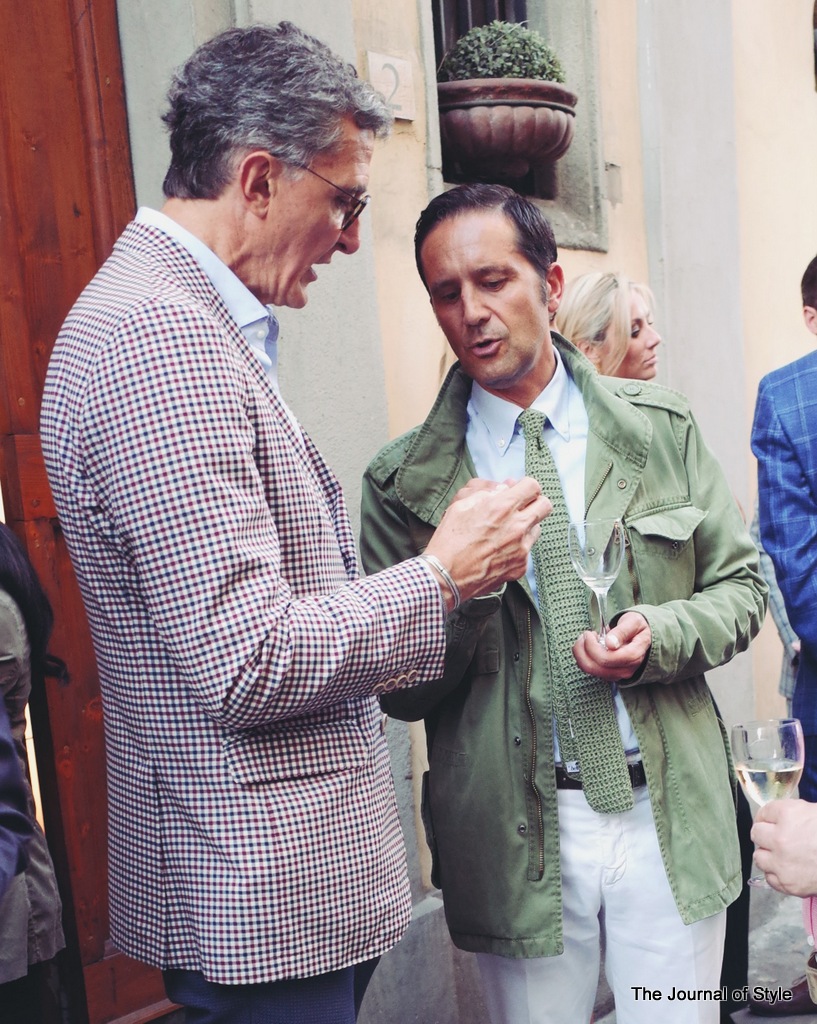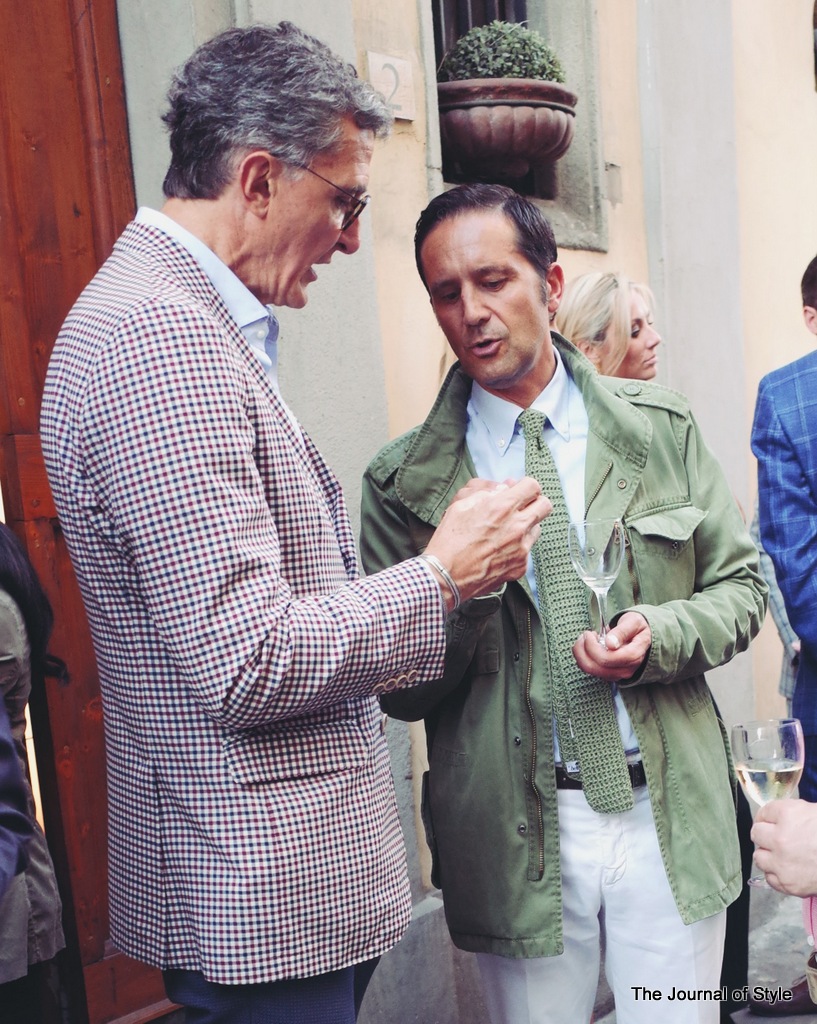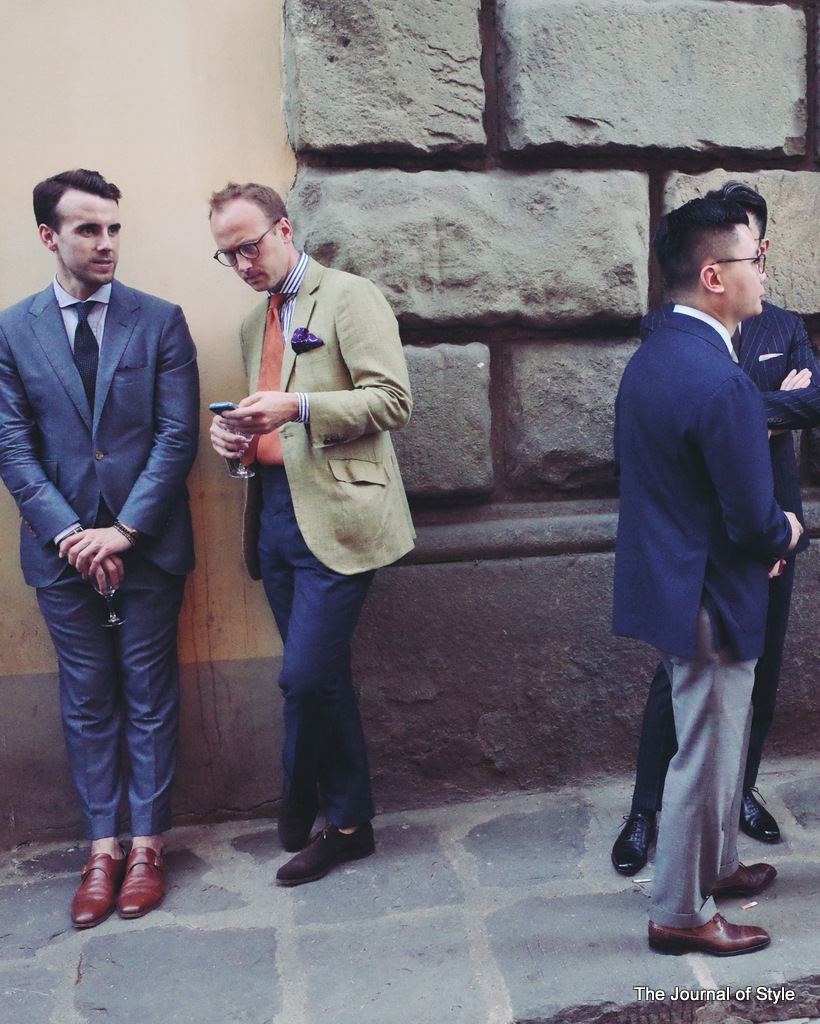 After the visit at Bemer's shop I walked downtown with a group of people to an old style apartment, where Ignatious Joseph, the shirtmaker, threw a party.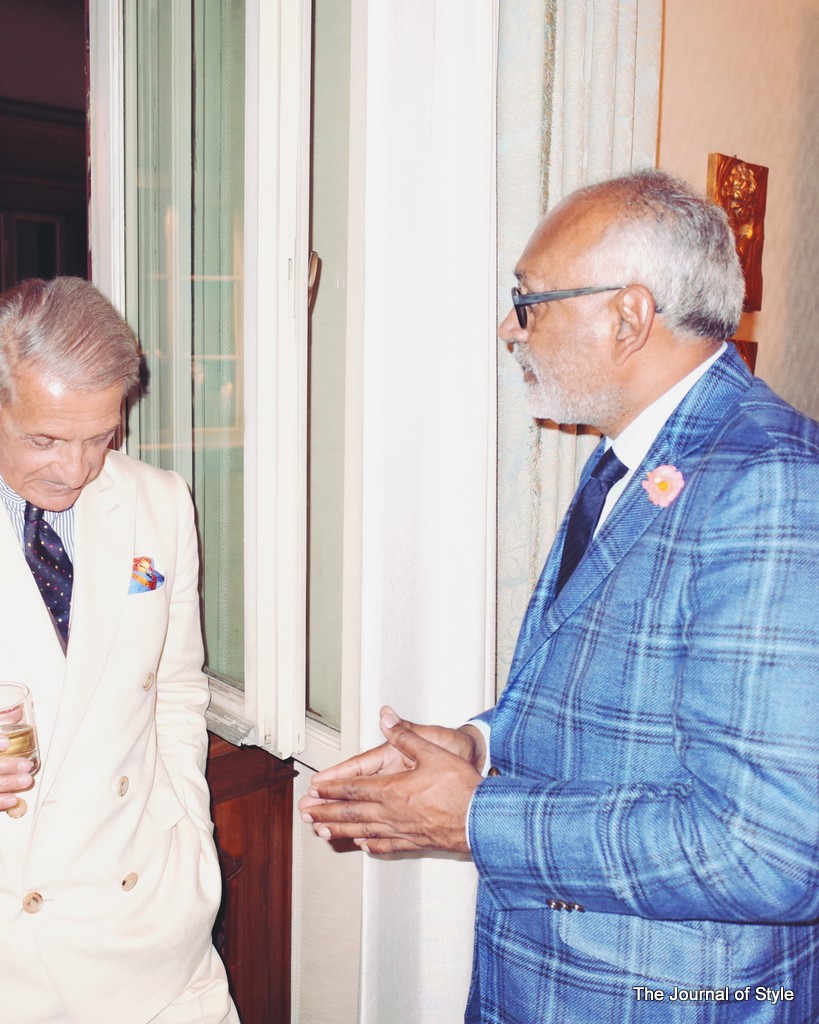 Butler, whom many online sartorialists will know, was there entertaining the whole company of people with close-up magician tricks.
I was asleep 1:00 AM.
Photos: The Journal of Style