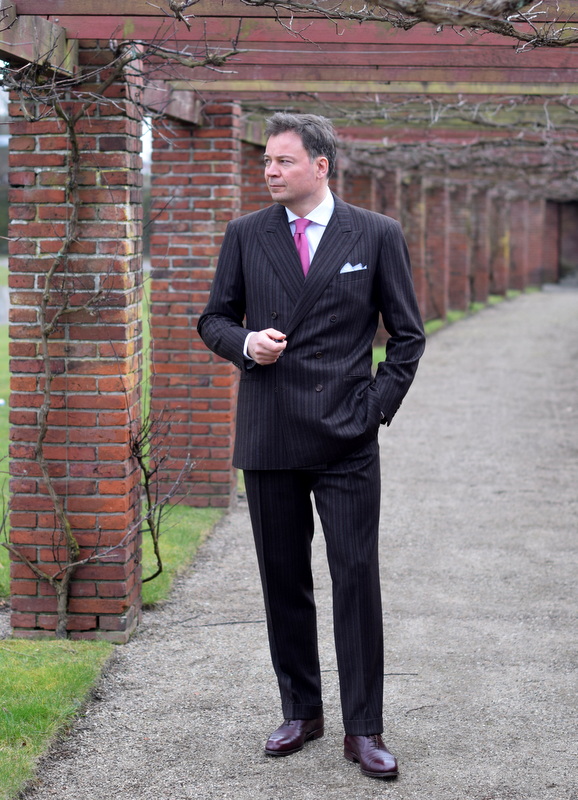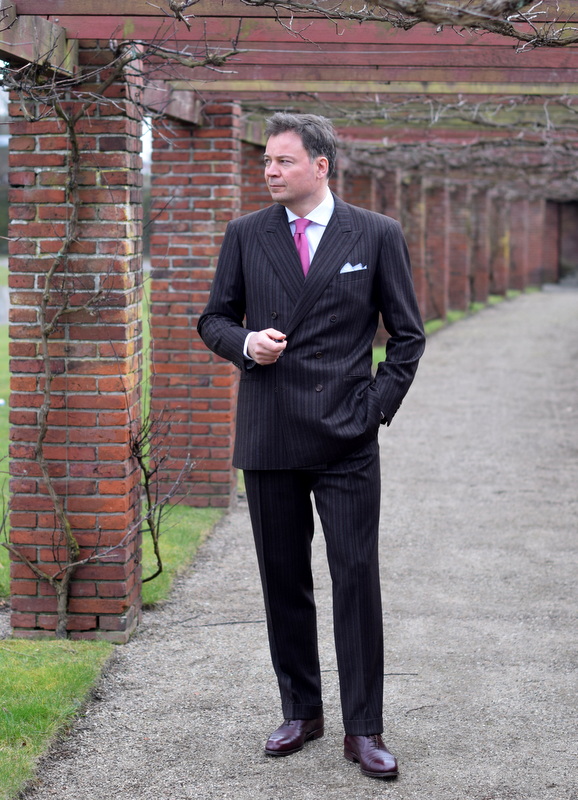 I've read about "soft tailoring". Steven Hitchcock, for instance, uses the concept as a catchphrase. "Hard tailoring" or "structured tailoring" are harder to come by, probably because the result doesn't sound very comfortable.
It can be though. You have an example above. The suit, made by Volkmar Arnulf, is pehaps the most comfortable double breasted suit that I own. There are lots of room built-in for movement. Admittingly, it might not be entirely right to call the suit an example of a structured tailoring. The shoulders are strong, yes, the lines are straight and clean, and the lapels have been pressed flat (a sartorial crime to many, by the way), yet Volkmar Arnulf uses a light canvas. The jacket is not heavy at all.
For comparison, take a look at two double breasted suits from Italy that I have.
Photo: The Journal of Style
—
If you are on Instagram, check out The Journal of Style's account: @thejournalofstyle
Moreover, you might also follow The Journal of Style on Facebook.