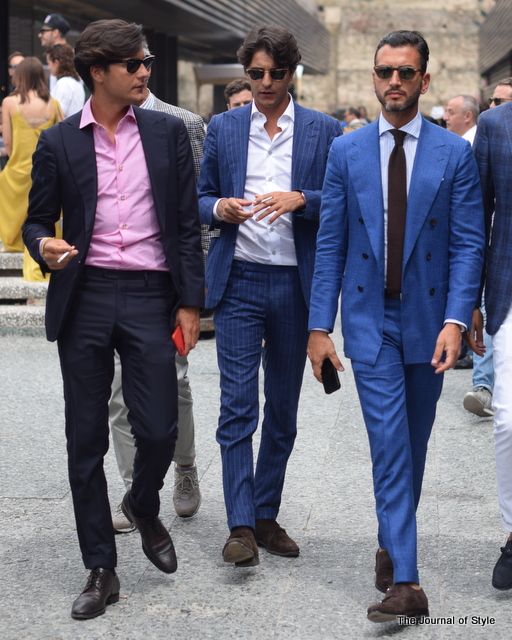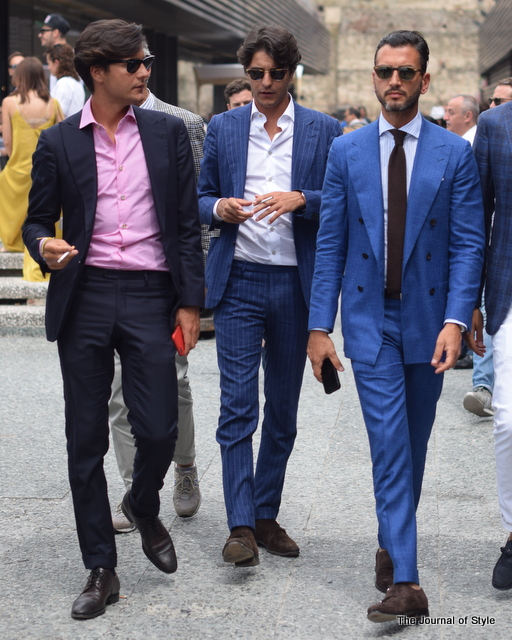 Pitti Uomo street style of summer 2015 is not much different from Pitti Uomo street style of summer 2014. You continue to have narrow cuts and skimpy trousers, bare ankles, cigarettes and cigars. Perhaps I saw fewer silly sunglasses and exaggerated classic costumes this year on more traditionally minded dressers. The young fellows above represent what is going on. Tight jacket cuts (though wide lapels), drainpipe trousers with turn-ups, classic shades. I think the style works really well on them. They have the slender frames, which are mandatory to sport the Neo-Edwardian fashion.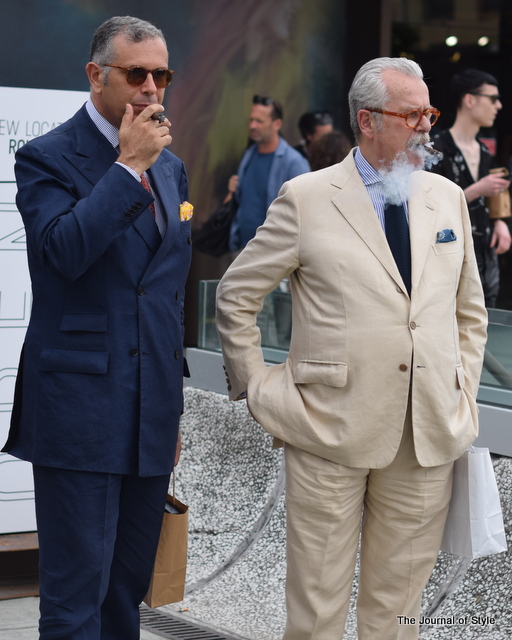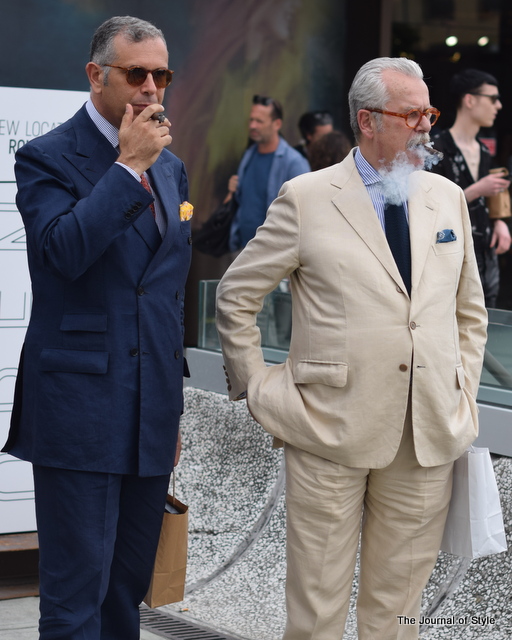 Relax! is one of the best advices, you'll find, if you want to create style and elegance. I see many men in the right clothing, both online and offline, who cannot let go of control, and therefore end up looking like dummies.  These two gentlemen in a bespoke double breasted navy suit and a bespoke linen suit are not among them. They know how to relax. Note the blue tie and striped blue shirt with the off-white linen suit. A good idea, when you want to urbanize the colonial connotation of linen.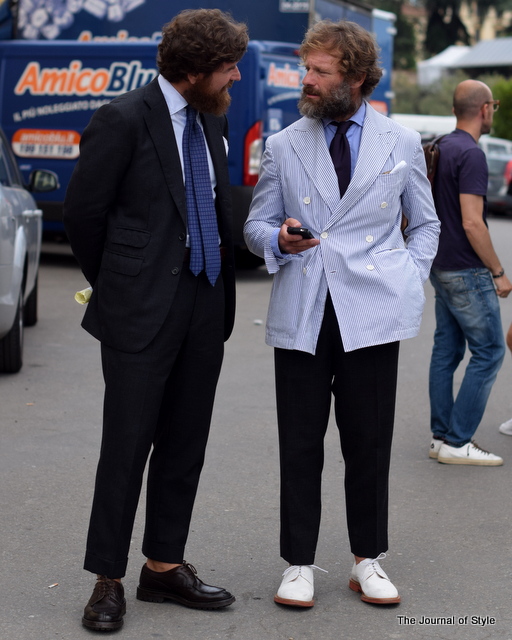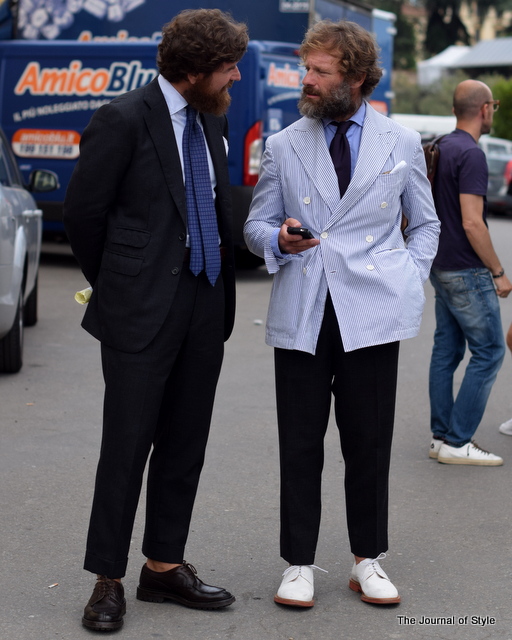 The Castillo brothers of Spanish Man 1924. They have their own laidback, subdued and happy take on classic style.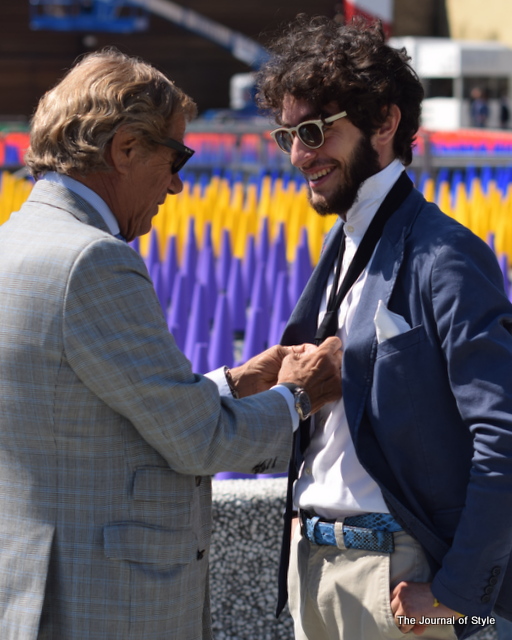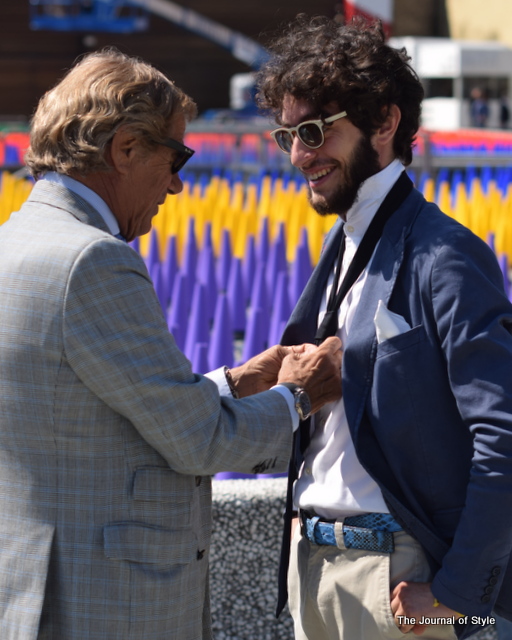 Lino Leluzzi of Al Bazar in Milano showing a young guy how to tie the necktie properly. In Lino's world tie knotting begins with a cutaway collar and a wool tie.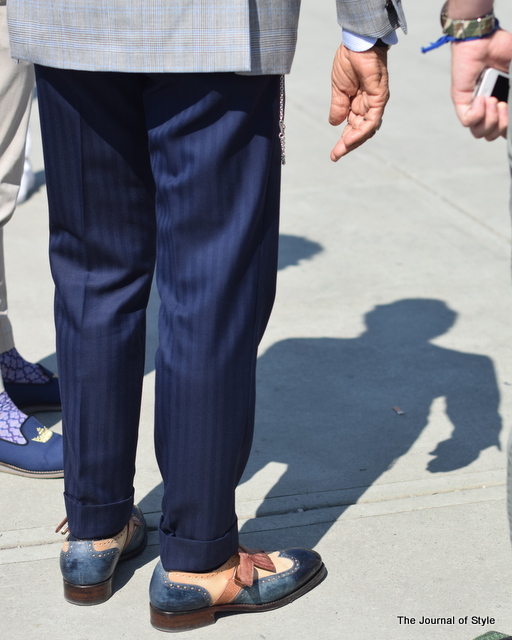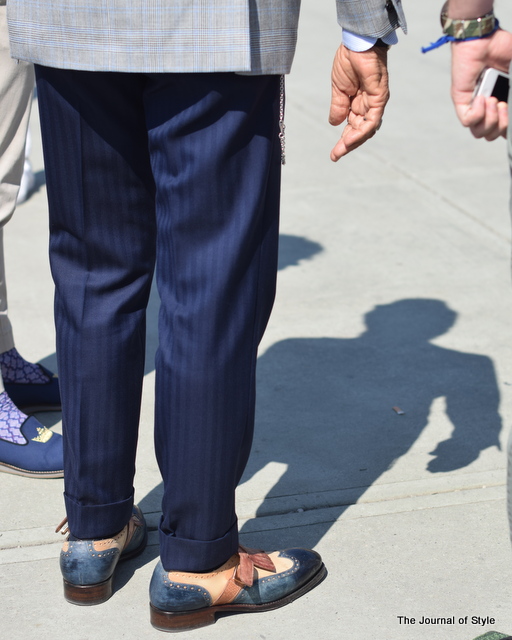 Photos: The Journal of Style