Helmut Schmidt, who died in November 2015 96 years of age, was Chancellor in Germany during a time, when a Western political leader could still show a little flamboyance. Among other things, Helmut Schmidt was a talented pianist, who recorded piano concertos of Mozart and Bach. He was a heavy smoker as well, and he would smoke whenever and wherever he pleased. And, Helmut Schmidt would sport a skipper cap, including at official meetings.
The navy blue skipper cap was a relic from his Hamburg days. In the large Hanseatic city at the Elbe the skipper and the pilot were well-respected figures. A certain event, the Hamburg flooding in 1962, has probably connected Helmut Schmidt to the skipper cap too. That is to say, as a police senator in Hamburg Helmut Schmidt coordinated the operations to rescue people and the city from the flooding.
In Germany you will call the particular model of Helmut Schmidt's skipper cap "der Elblotse" (meaning the cap of an Elbe pilot), or simply "die Schmidt-Mütze", the Schmidt cap. It is almost similar to the another famous skipper cap, "die Prince-Heinrich-Mütze", made popular by Prince Henry of Prussia (1862–1929). Both skipper caps have a tall crown, which make them a tad more formal than the low-crown skipper caps.
When I was in Hamburg to visit Klemann for a shoe fitting, I had just enough time to drop by Walther Eisenberg, an old cap maker in Hamburg, to snap a few photos. A family member had told me that Eisenberg is the place to go, if you want a true Hanseatic skipper cap.
Nowadays Lars Küntzel is the owner of the shop. He makes all caps himself on the premises. If you have time, he will make a cap to measure.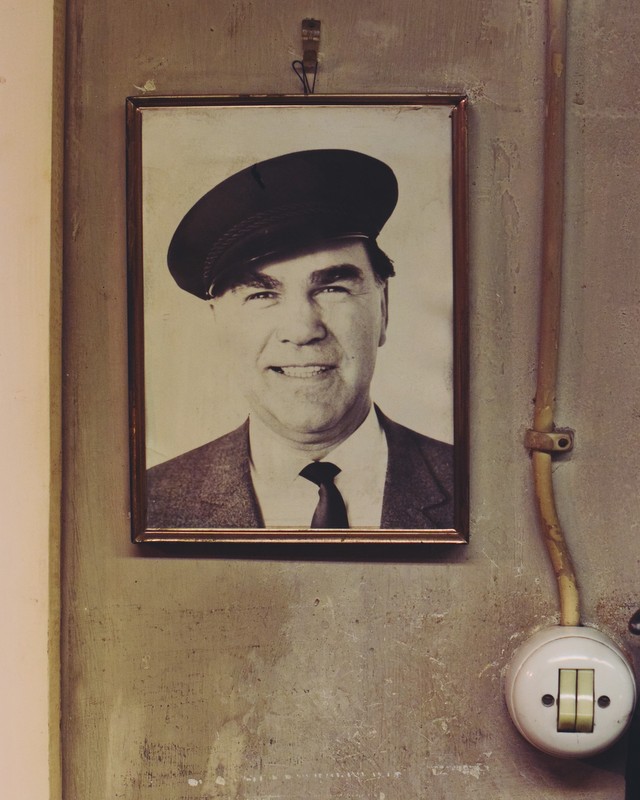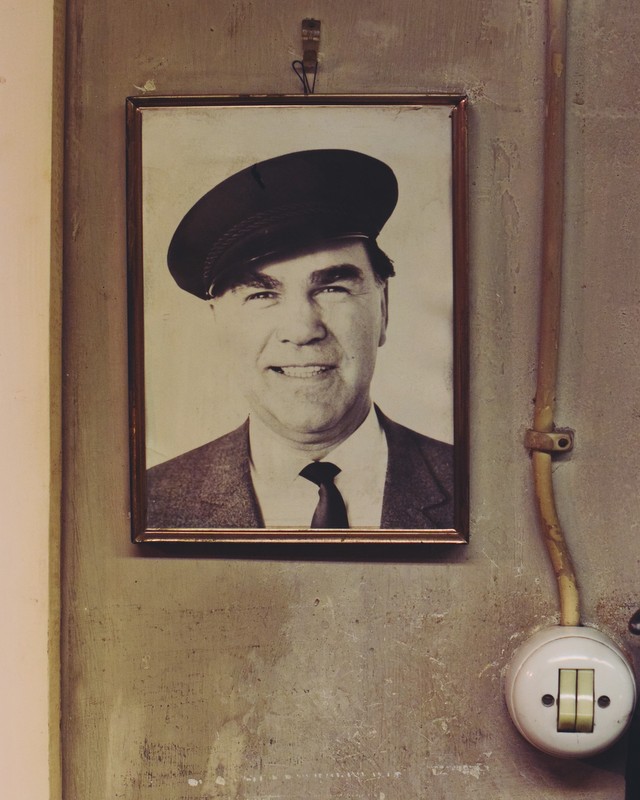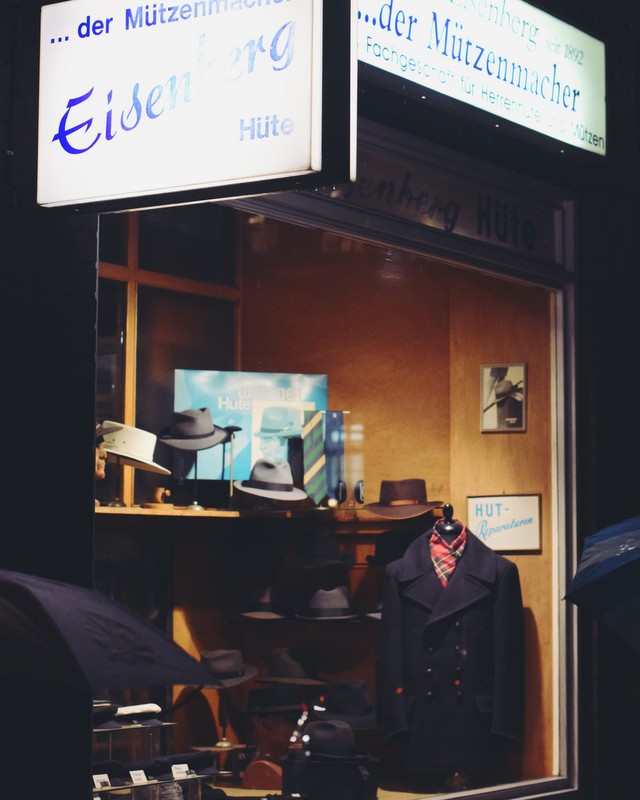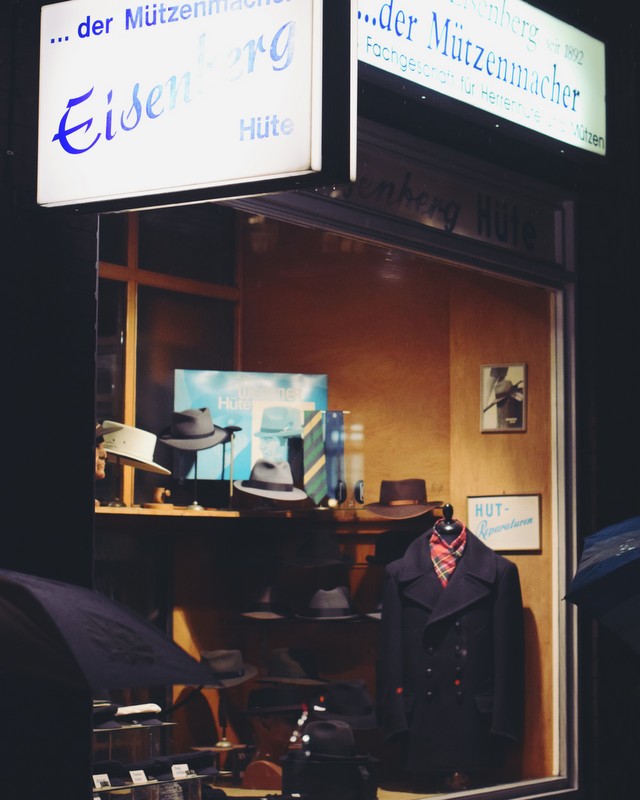 Lars Küntzel has a small website, where you can place an order for a cap. It is in German, though. It might be better to write him an email explaining what cap you would like to buy. I have shown the models below.  Visit Eisenberger's website here.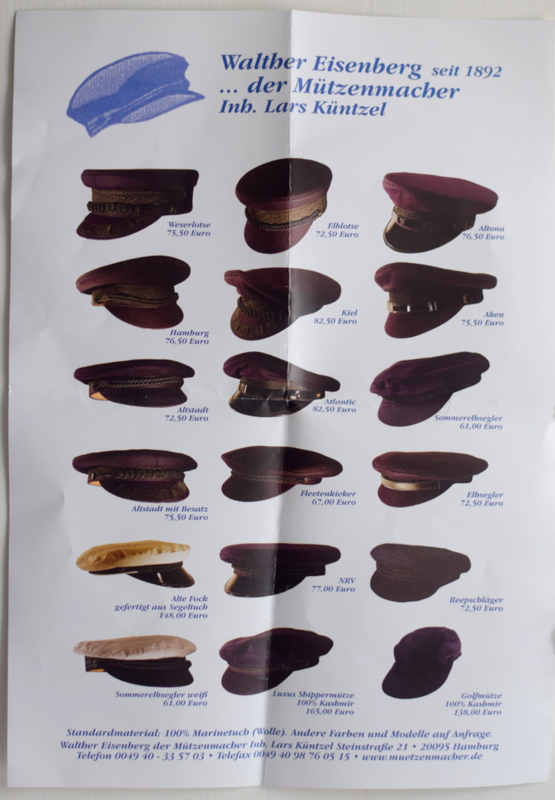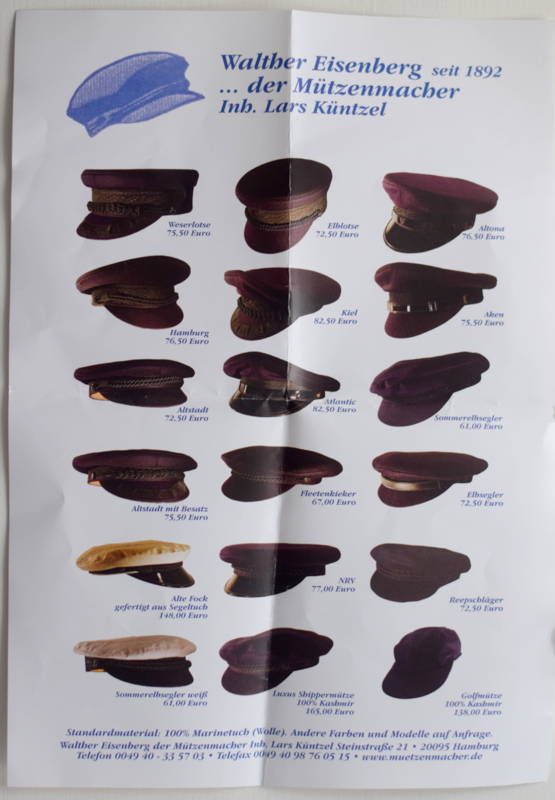 Photos: SN