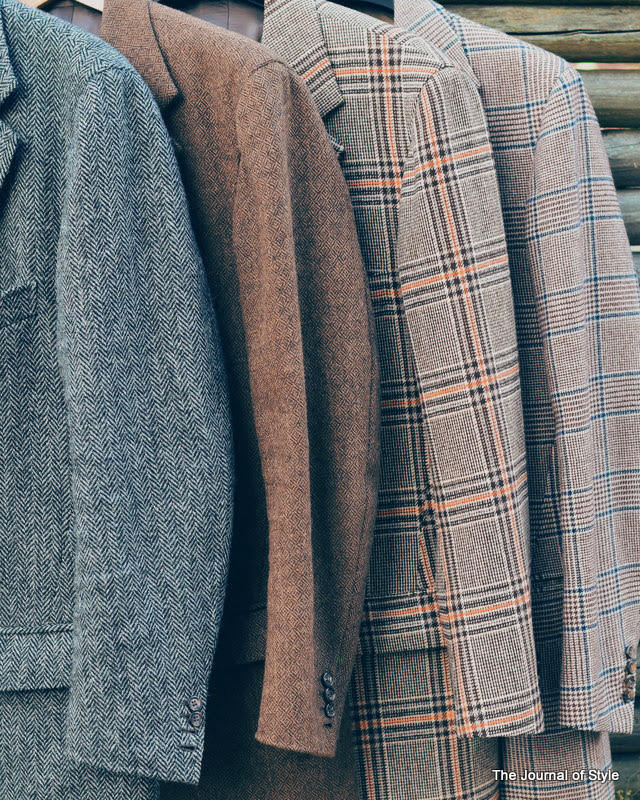 Where have all the checks gone?
I notice solid blue blazers again and again, and solid grey and solid brown sport coats occasionally. I use these three colour designs myself most of the times when wearing an odd jacket. Solids are easy to sport.
A wardrobe of solid jackets only is a limited wardrobe though. It is right that you can cheer up a blue blazer or a solid brown tweed coat with colourful accessories, a bold scarf for instance, but the effect is different, more brave perhaps, when you apply reverse flair: a bold plaid jacket and subdued accessories.
Photo: The Journal of Style