Cut, fit, colours, patterns, and textures are more important effects. However, a well-dressed man shouldn't be afraid of bling. If he applies it with care, he can achieve extra style points. Here's a guide to bling.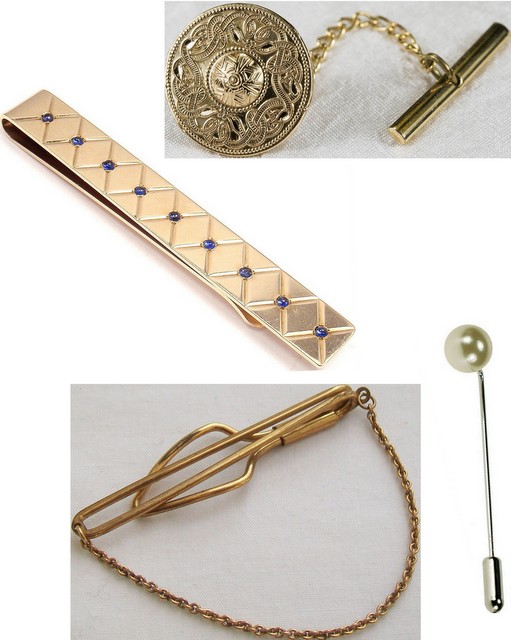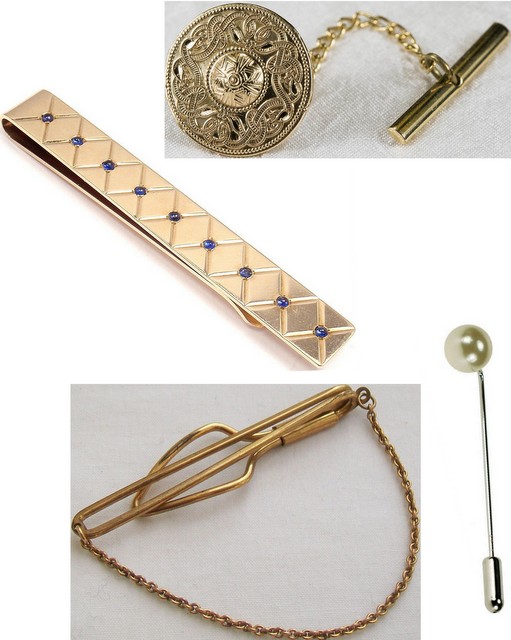 Tie pins are the easy start perhaps. You have the old-fashioned  tie pin sticks and tie tacks. They were developed for cravats and ties in the 19th Century to keep the knot in place. In means that you insert these two tie pins in the upper part of the tie, just a little below the knot.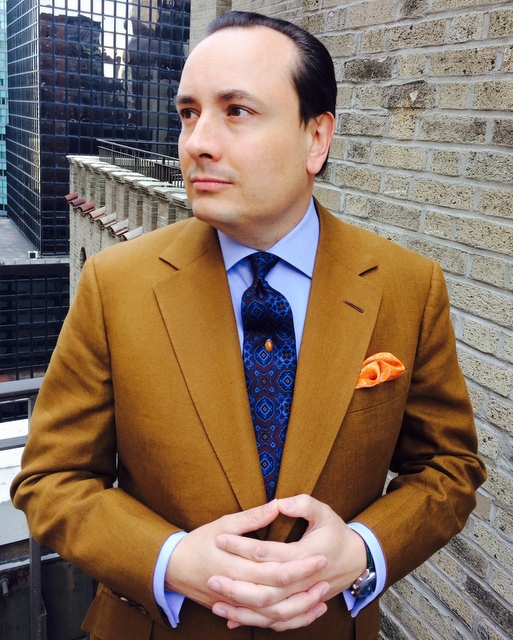 [Bespoke tailor Steven Hitchcock wearing a tie stick pin]
The tie clip and the tie chain, on the other hand, are meant for the vest-less suit, which began to spread after WW1. You use them to control the tie, when the waistcoat is not there to do the job. You attach them just above the middle of the tie.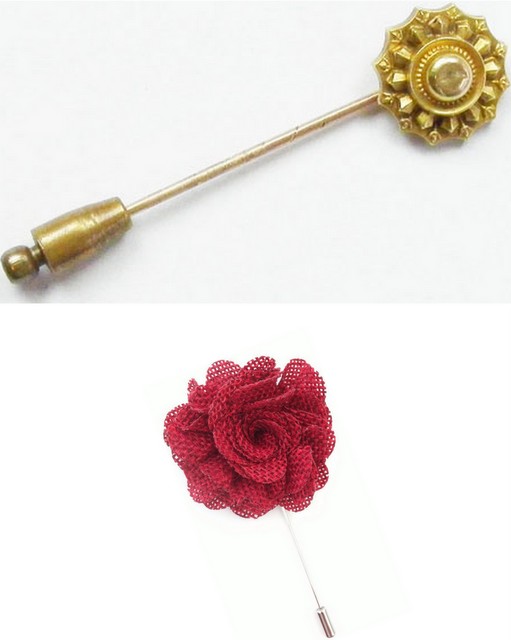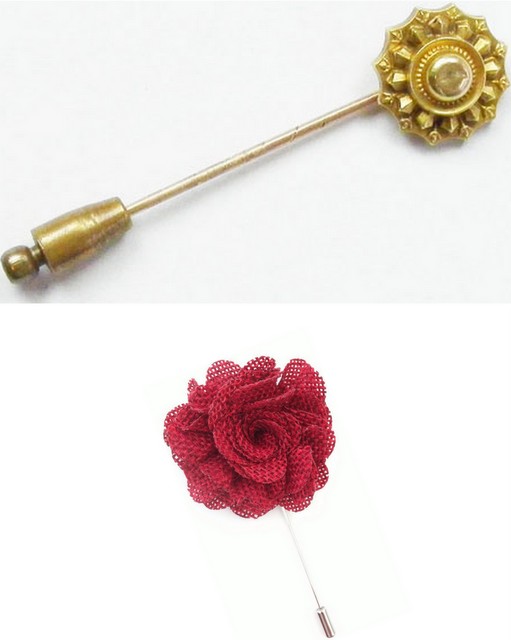 What to do with that lapel button hole? You can insert a flower (boutonnière) in it, yet it can be too much on a daily basis. A less noisy option is a tiny lapel pin. Basically, you'll find two stylish versions: the ornamentation on a stick, and the (artificial) flower on a stick. Choose what you like, although always insert the pin in the lapel, so it doesn't stick out on the front.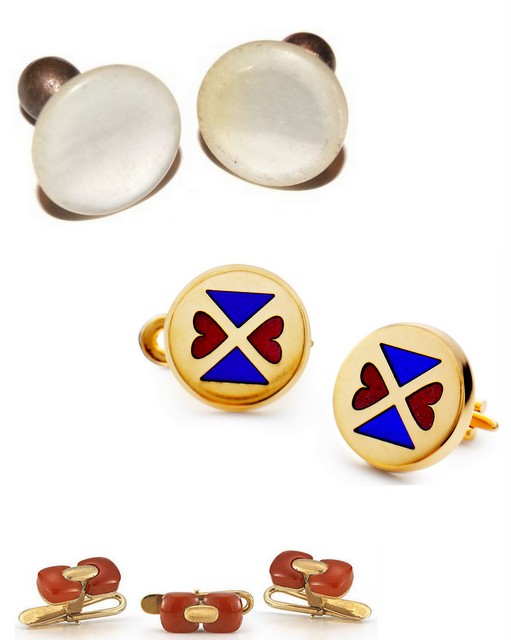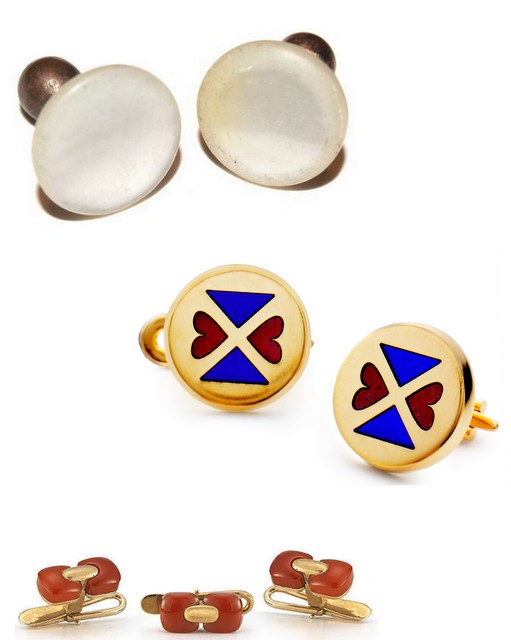 Shirt studs are for evening shirts, the tail coat shirt in particular, which will take two or three mother of pearl studs in the stiff front. Many consider shirt studs compulsory on dinner shirts as well. In my opinion they make sense mainly in dinner shirts with a stiff wing collar. The idea behind the (soft) turn-down collar is to move away from a Victorian relic like shirt studs.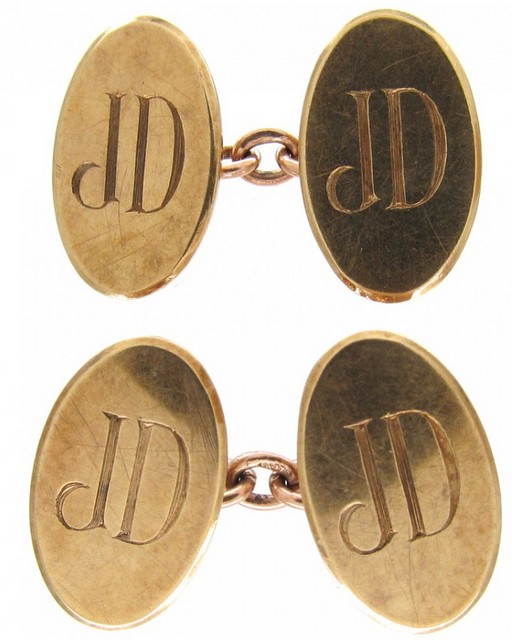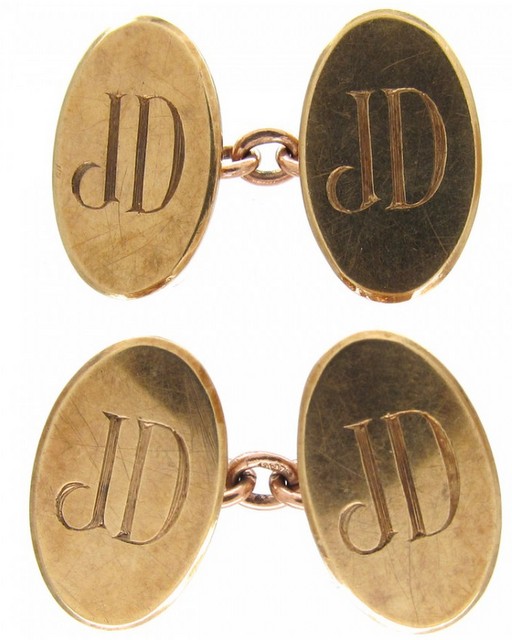 You may argue that cufflinks should be removed as well, if you wear a dinner shirt with a turn-down collar. They are very Victorian too afterall. That I would not do though. Cufflinks are so established.  Save the cufflinks. The linked oval cufflinks in gold are the most traditional cufflinks that you can get.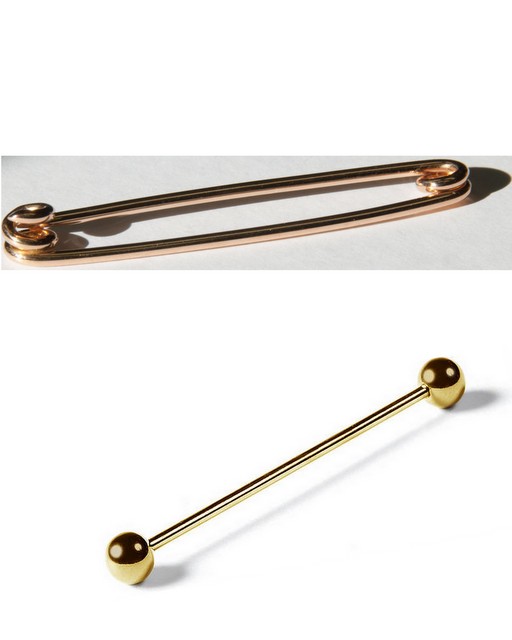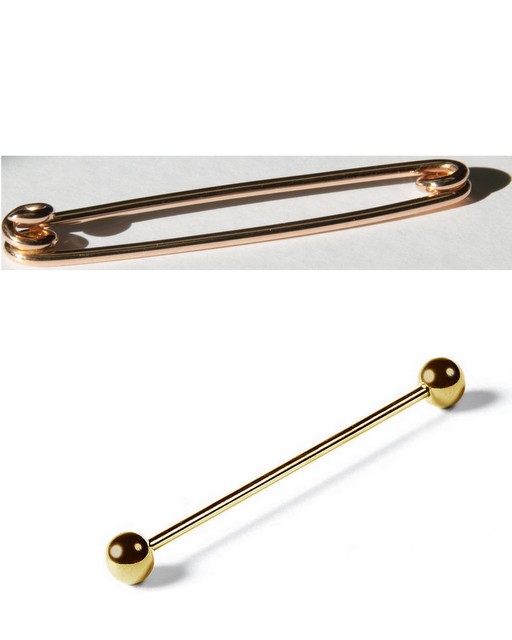 Collar pins are another classic bling item. You stick them through the collar points. They can lift the tie knot, and they secure that the knot stays in place. The collar bar will need small holes in the collar points, whereas the safety pin can be used on any pointed soft collar.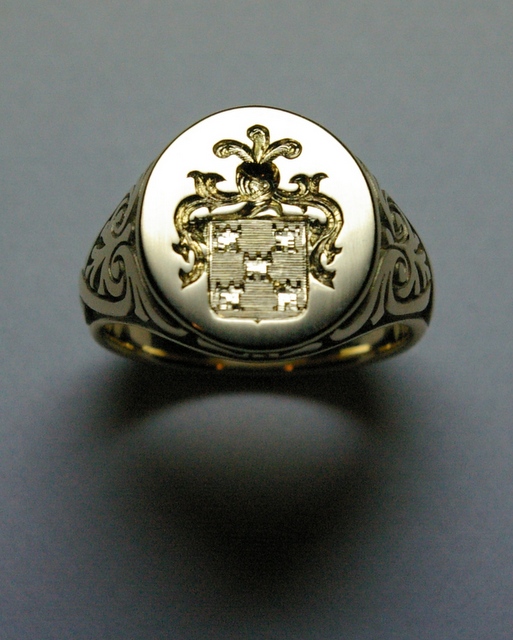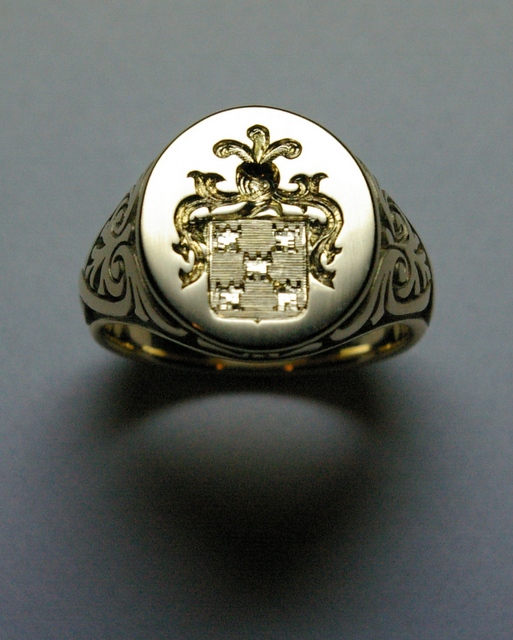 The signet ring is mostly for kings and other etheric men, who have a reluctant relationship to the e-World. The ring may carry your creast or initials, which are to be used, when you seal regulations and envolopes. You wear the signet ring on your pinky finger.
Photos: The Journal of Style, and Fortrove, Rubylane, Age of Jewels, Nothing High Street, Ties Planet, Edward Sexton, Etsy, Antiques Avenue, Lover.ly, Kongehuset, The Antique Jewellery Company, Crane Jewellers, Steven Hitchcock og Ragnar R. Jørgensen