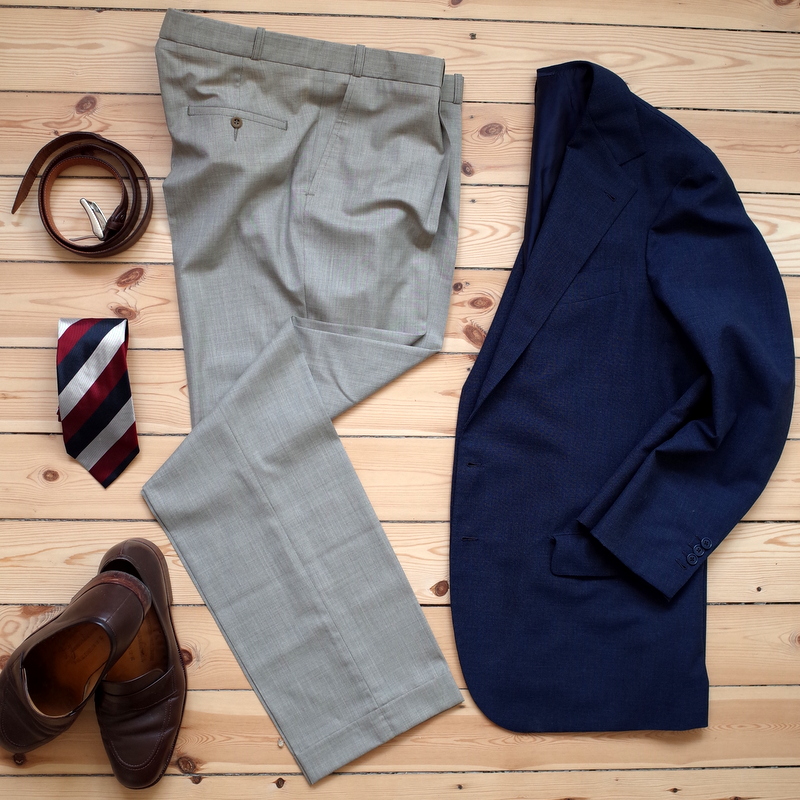 Four or five ago I bought a few deadstock meters of J. & J. Minnis's Rangoon. I used the cloth to make a large curtain. Not long ago I realized the cloth would serve better as sartorial material than a curtain. So, some of the cloth has taken on a new life becoming trousers, a pair of light grey trousers.
They are very versatile during summer. I might combine them with a navy blue fresco jacket, slightly lighter than normal navy blue.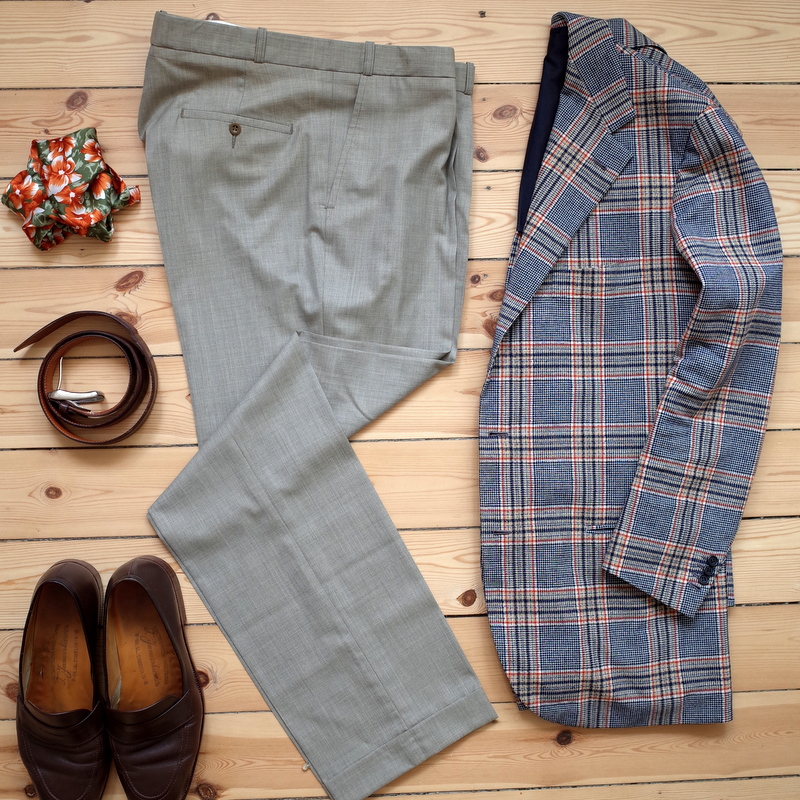 Or, I can match the trousers with my plaid summer jacket.
I'm certain that one could use the trousers with a brown or green summer jacket in the right shade (not to dark) as well.
Photos: The Journal of Style