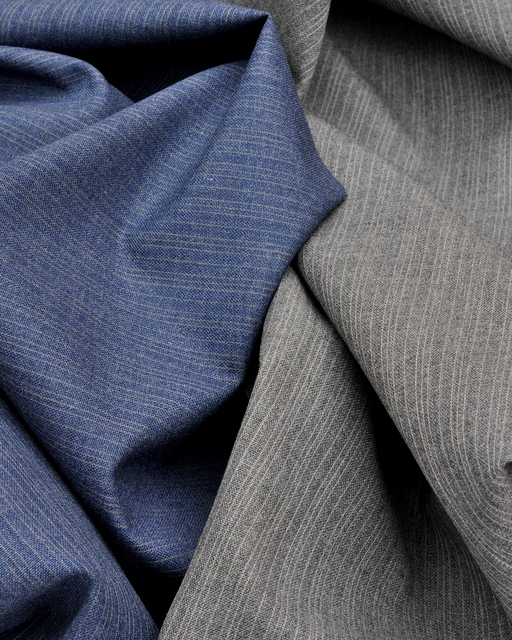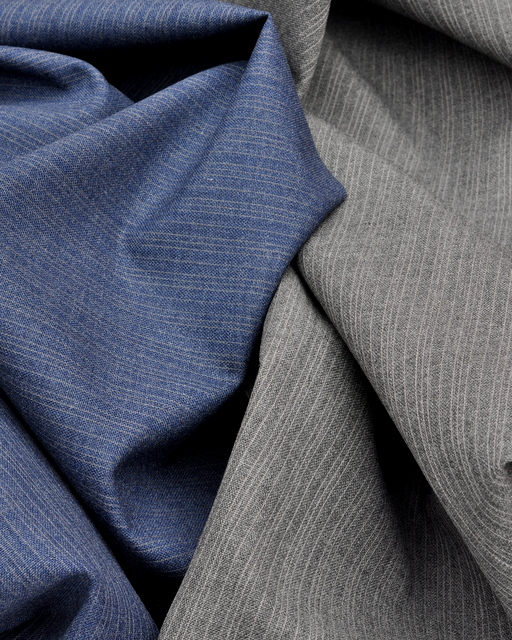 This 380 grams worsted suiting of fresco type from old Biella mill and merchant E. Thomas, woven in the 1970s, is a true suiting for spring, summer, and early autumn. The "open" weave, the high yarn twist, the French blue colour, the shade of grey and the staggered fine stripes are properties, which in my opinion produce a genuine cloth for warmer months.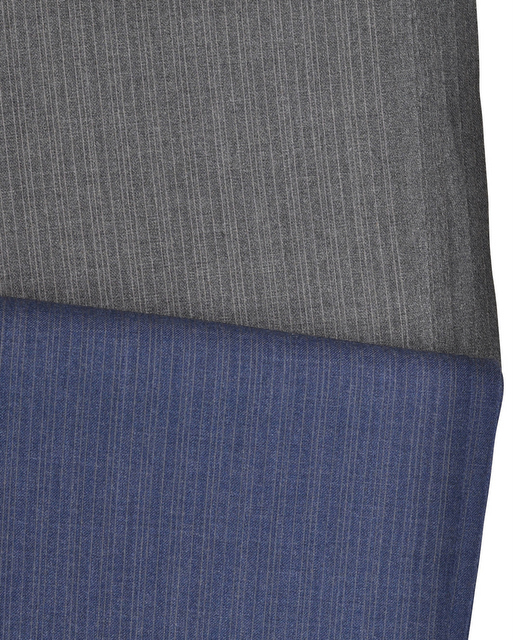 The cloth is pure wool, yet it has an excellent resistance to crease thanks to yarn twist and weaving method.
Moreover, the "open" weave lets the air breeze through. It doesn't mean you can see through the cloth, I should say.