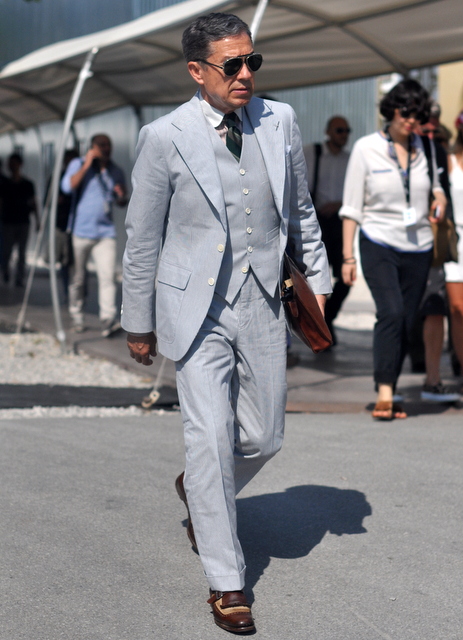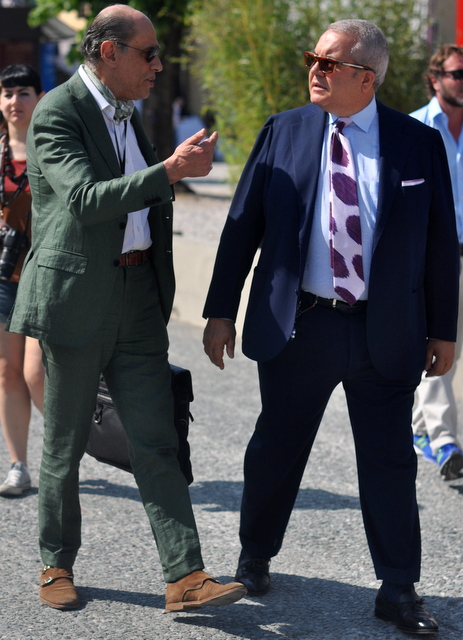 I realize that the Pitti Uomo fair in Florence in June is old hat. Nevertheless, I shall stubbornly continue to post my photos from the event. They are handmade one by one, and they take time to bring to market.
In the upper photo, the three-piece summer suit in cotton with club collar and monks. In the lower photo, the green linen suit with neckerchief and suede monks. In addition, we have the navy blue suit with fancy tie and tassel loafers.
All men wear shades.
Source: The Journal of Style