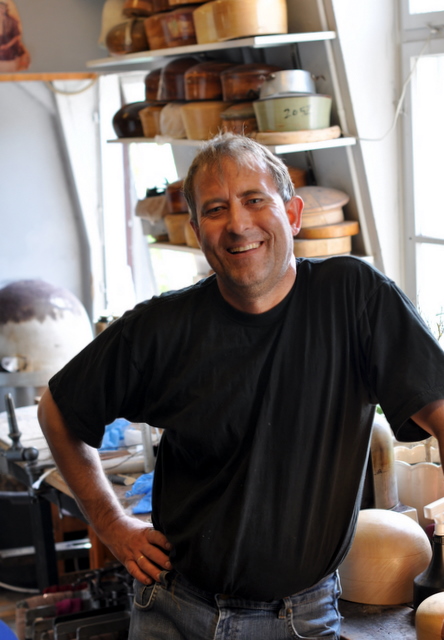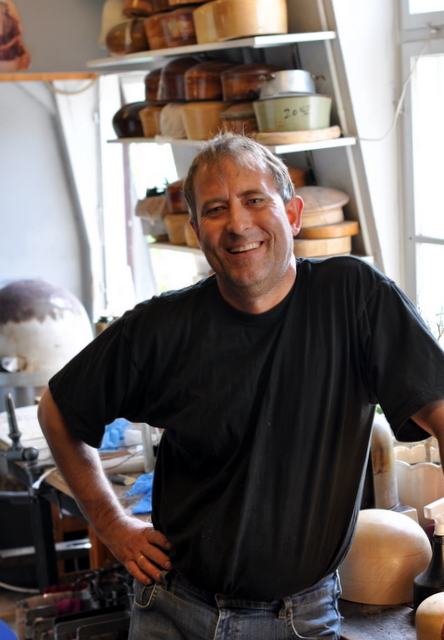 On Nørrebro, Copenhagen, through a back yard and all the way up on the fourth floor in a lovely old factory you will find the very last hatter. Or, at the very least, one of very few left. His name is Stig Andersen. I met him last summer and wrote about him for the Børsen, Denmark's leading financial newspaper.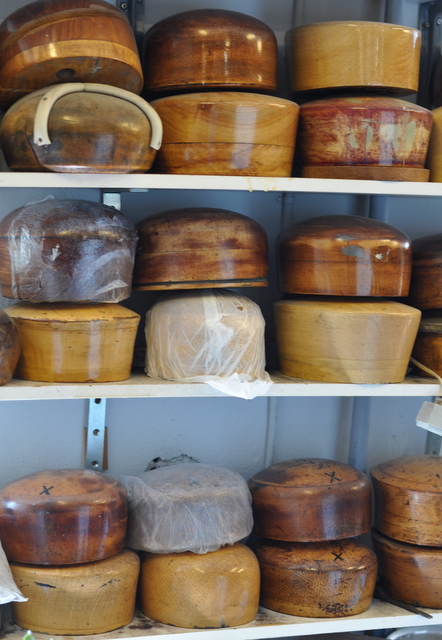 Stig Andersen starts a hat with a piece of natural felt – from China, "they do actually make the best", which he tars and dries out. He then wets the felt and drapes it over a mould. After that the mould and felt goes into a drying oven and after that the hat can be taken off the mould, brushed and dressed.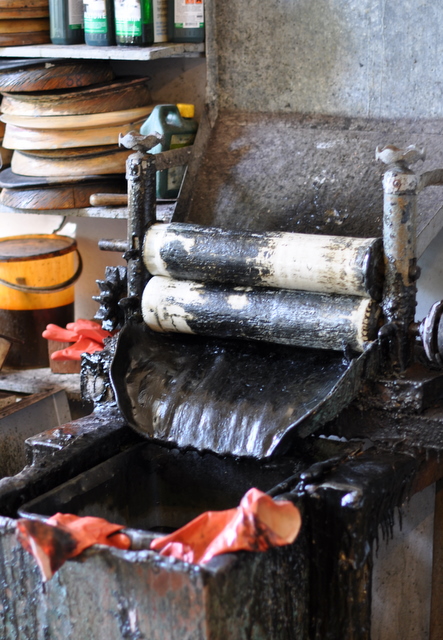 Stig Andersen has countless hat and visor moulds to hand, most of them decades old, originating from the time his father ran Andersen & Berner, as the company is still called to this day. It was founded in 1946.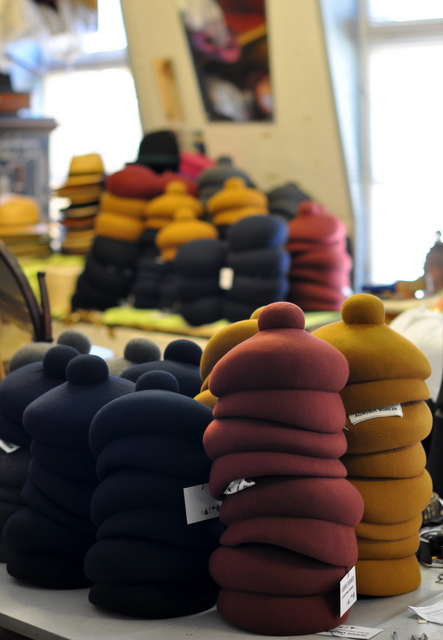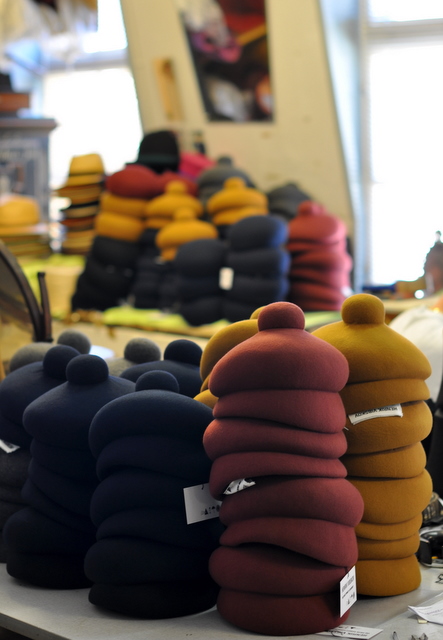 I think Stig Andersen can bring any design in felt to life. He has created some surprising and kooky felted hats designs for Soulland and Stine Goya, a couple of today's happening design companies. Several of these were stacked on tables and chairs as I popped in. Otherwise Stig Andersen designs for theatre and film productions and he has several overseas clients.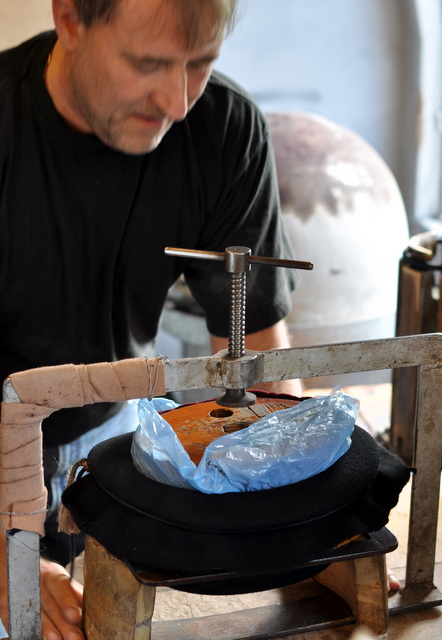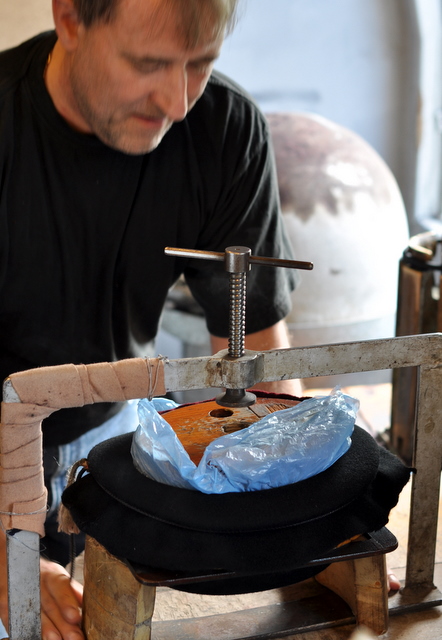 I too am toying with the idea of collaboration with Stig Andersen. I have a particular piece of head wear in my mind, something that would suit him right down to the ground. Hopefully I will find the time to do this.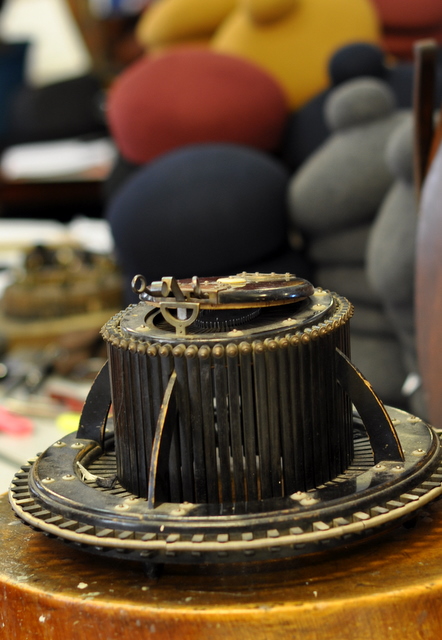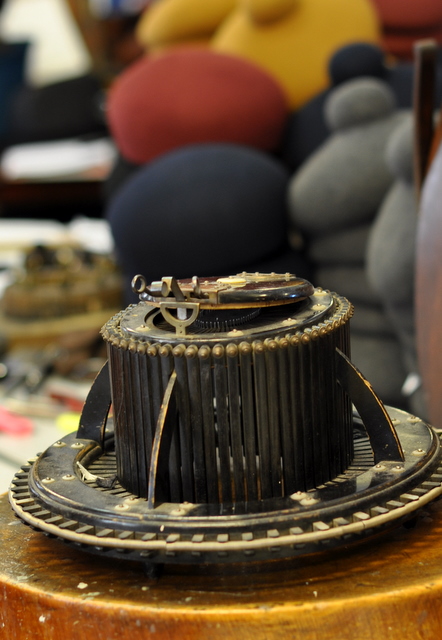 Photo: The Journal of Style