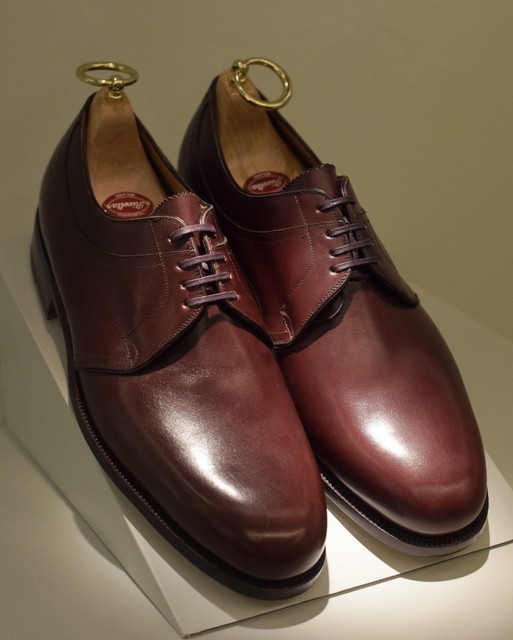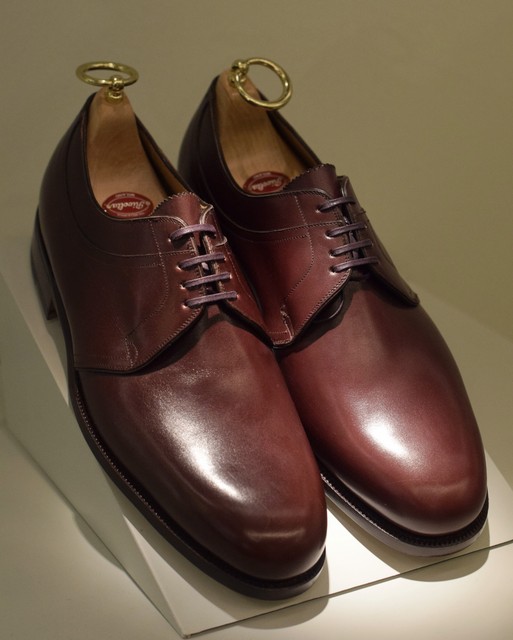 Burgundy derby shoes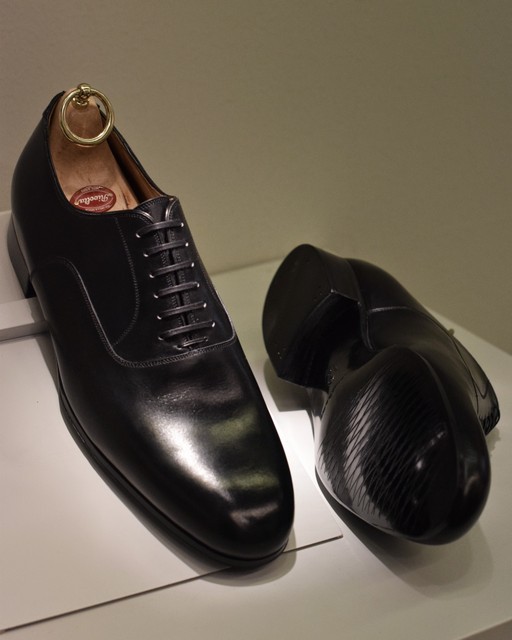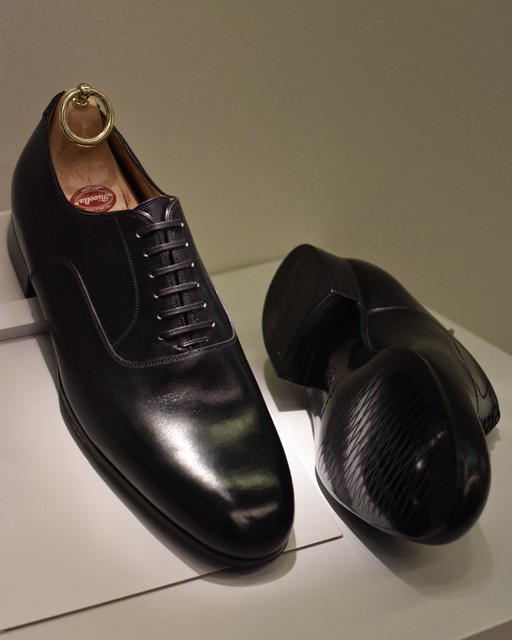 Blake-Stitched oxford shoes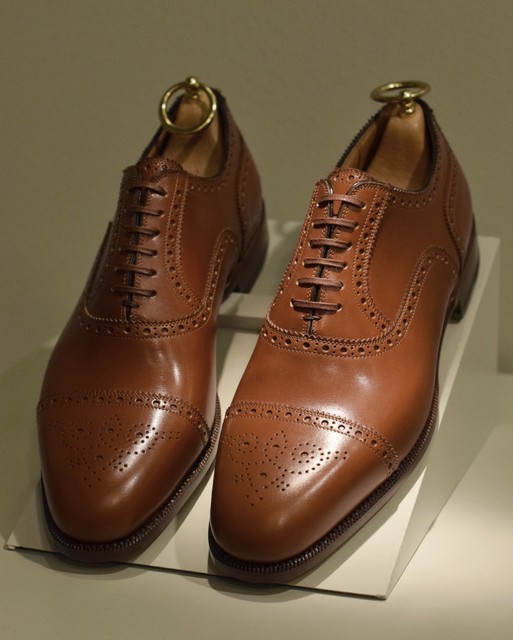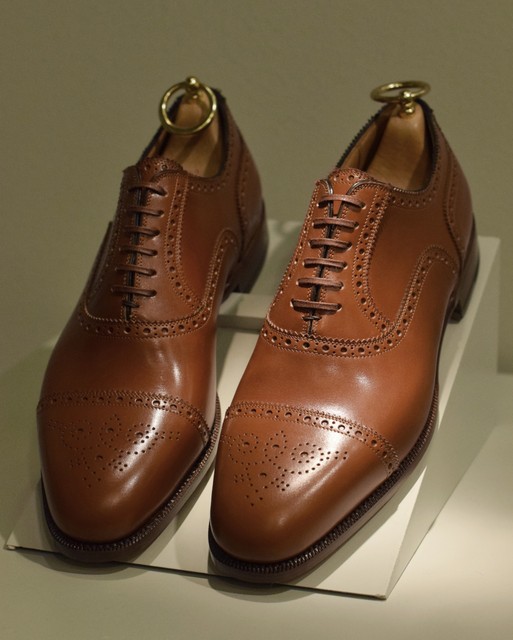 Cognac semi-brogue shoes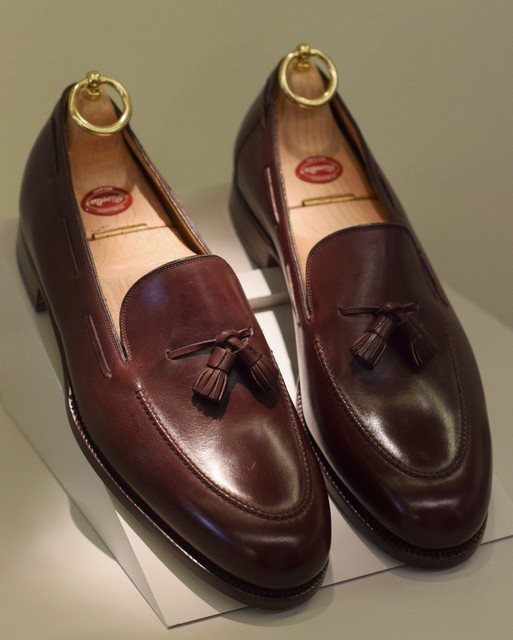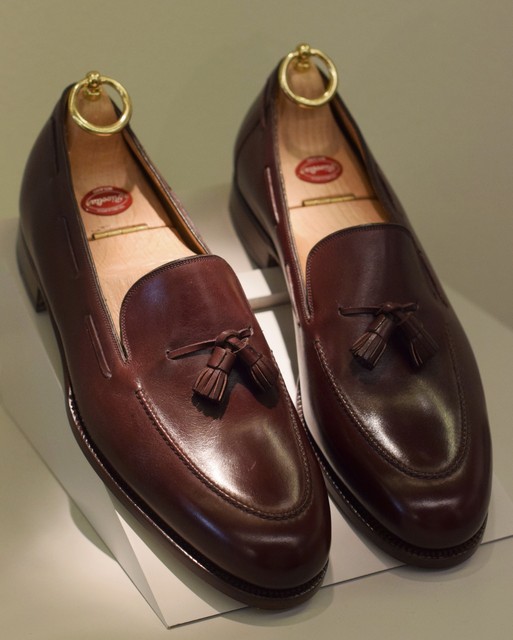 Burgundy tassel loafers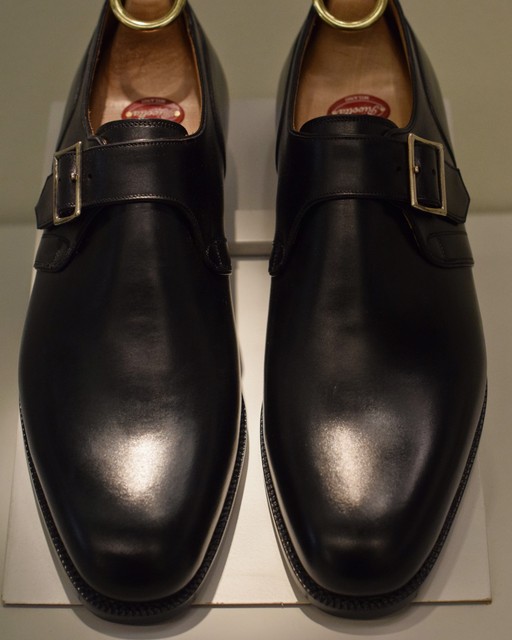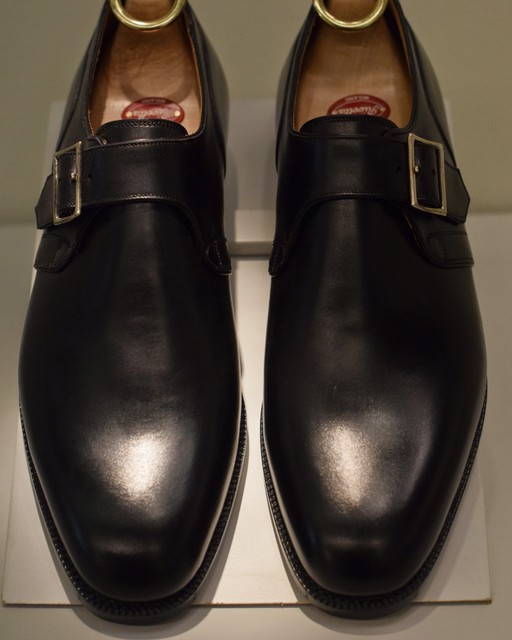 Black monk shoes
My leather shoe collection consists of bespoke and made to measure shoes mainly, and I can have hard time relating to ready to wear shoes. That could sound snobbish or ridiculous, I know,  but I tend to imagine, how my feet will demolish those fine shapes, how my heels will  slide around, and how the instep will squeeze my upper foot, when I contemplate ready to wear shoes.
Others are lucky. They have feet, which fit ready to wear shoes well, and they shouldn't bother with bespoke. There are so many ready to wear options out there, and the price is more fun.
Rivolta shoes could be shoes to consider, if you are in ready to wear camp. Rivolta is an old shoemaker firm in Milan, which is now more of a shoe brand. I visited their stand in Pitti Uomo, and I saw very classic shoes there, yet more refined in my view than the usual English goodyear welted shoes from Northampton. I believe the price lies a little above Crockett & Jones shoes.
Photos: The Journal of Style