"No perfumes, but fine linen, plenty of it, and country washing," Beau Brummell said famously.
Probably he had a different relation to perfumes in real life. He just didn't fancy pouring perfumes all over like the French.
At a party a man asked Beau Brummell about the name of a third man, who was present.
"Can't possibly tell. But he is evidently a gentleman — his perfumes are good," Beau Brummell answered.
That brings me to our times. How should a man approach fragrances today?
I have talked with Herbert Stricker about that. He is not only a true sartorialist with dozens of bespoke handmade garments and shoes in the closet, see Grimod de la Reyniere. Running the firm Classic Parfums he is also an expert on classic men's fragrances and perfumes.
Herbert Stricker's view on classic men's frangrances
What makes a great fragrance, Herbert?

Technically an overall balance and deepness is the main goal when creating a great fragrance. We have to think of an orchestra, a single instrument is only a part of the whole. To get a harmonious oeuvre we need the interaction of all instruments! And of course, prestigious and genuine raw materials are also important influencing the quality of a fragrance.
How do I find the right fragrance for myself?

Smelling! That is the only way. Fragrance is a very personal choice, very close to the body and soul. You have to feel confident with your fragrance. And never ask another person if he or her likes it. It's your fragrance, not his or her.
How do I apply fragrance?

Normally you spray it in the neck area. I suggest to spray it also in the hair, it stays there for a long time. A better and very intense way is to use pure perfume and drop it on the neck. Never spray it on clothing. I know many do this but the fragrance needs a human body to express its maximum and to develop well.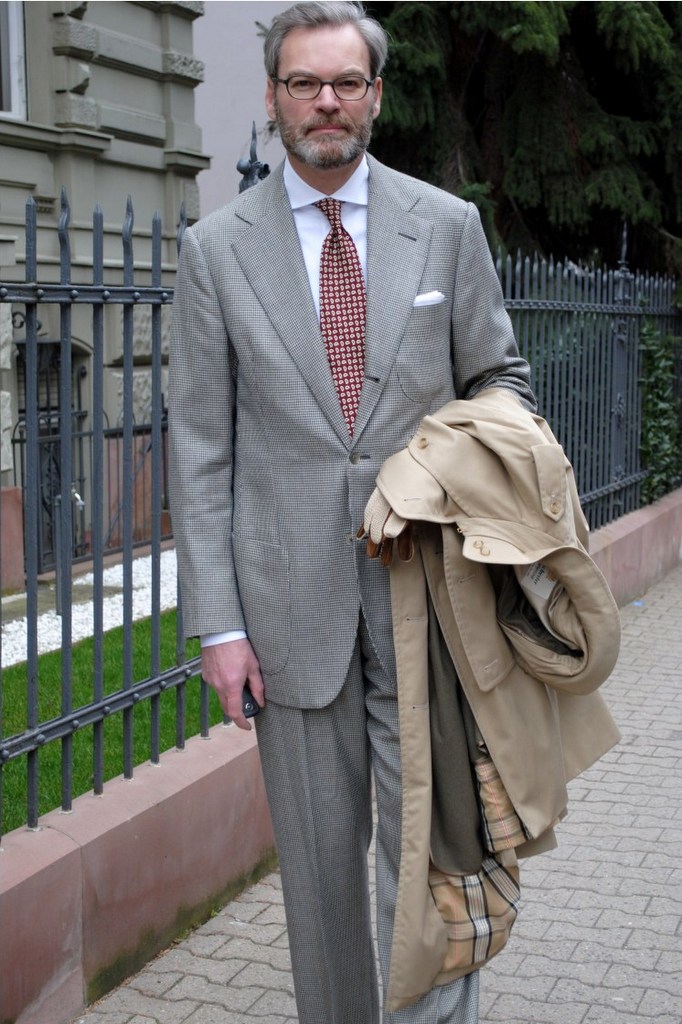 How do I combine fragrance and antiperspirant?

A neutral antiperspirant is the best way not to have competition with your fragrance. But normally deodorants aren't so strong that they will compete with the fragrance. And of course they work on different parts of the body. So normally it will not be a problem. Aftershave is worse. If you use it, it is better to use a note similar to your perfume.
What to do, if I have a fragrance allergy?

It is very very rare to have an overall fragrance allergy. In most cases you have an allergy on a single component. So you have to check, if the fragrance contains the particular component and in that case you must skip the fragrance.
Could you mention four-five names of venerable perfumes?

As I said, fragrance is a personal issue. So for me it is difficult to mention four-five names. I can tell you my five favourites at the moment:
Kobe – Shooting Star Collection – Xerjoff
Crown Park Royal – Crown Perfumery
Orion – Luna Collection – Tiziana Terenzi
Fougere Nobile – Nobile 1942
Ô Hira – Stephane Humbert Lucas
Thanks to Herbert for talking about classic men's fragrances. Check out his amazing casentino overcoat here.
Photography: Herbert Stricker