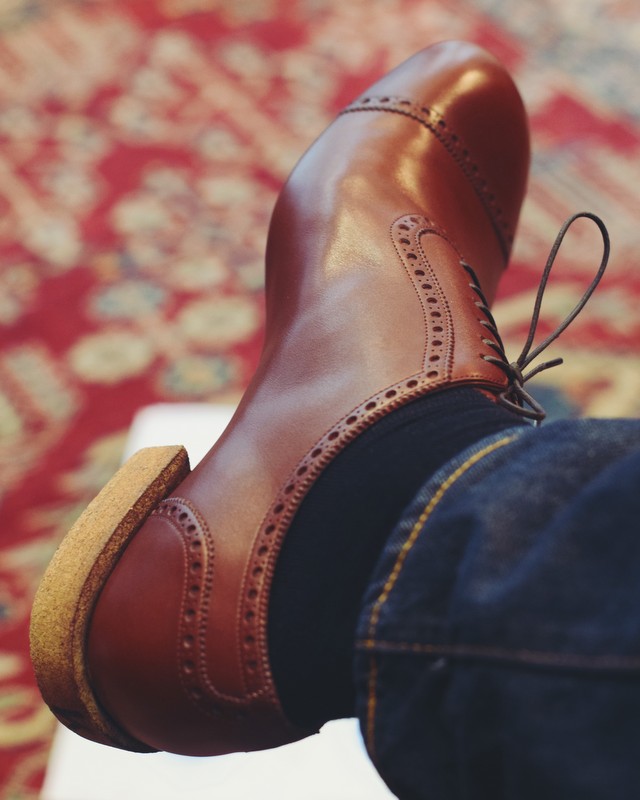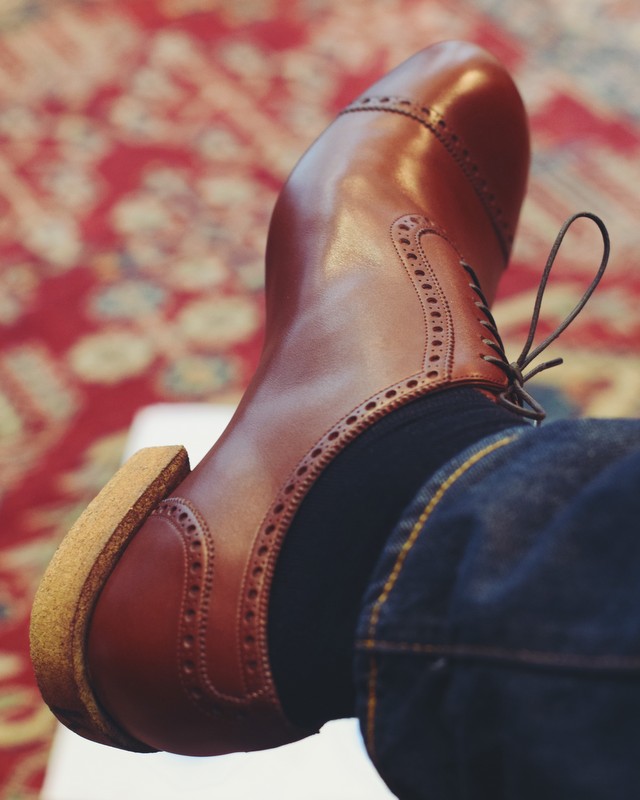 A tight, apparrently perfect grip around my heels. That was my first impression, when slipping my feet into the trial shoes at Klemann's.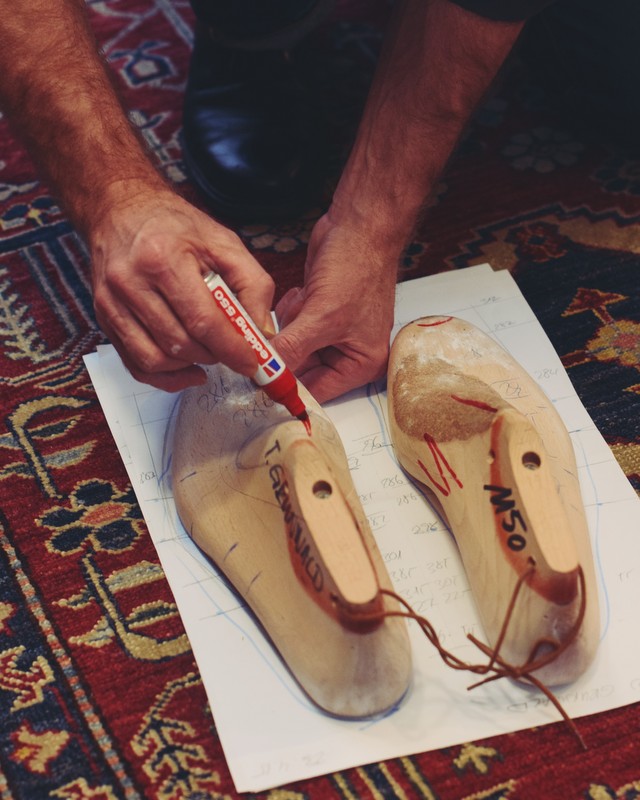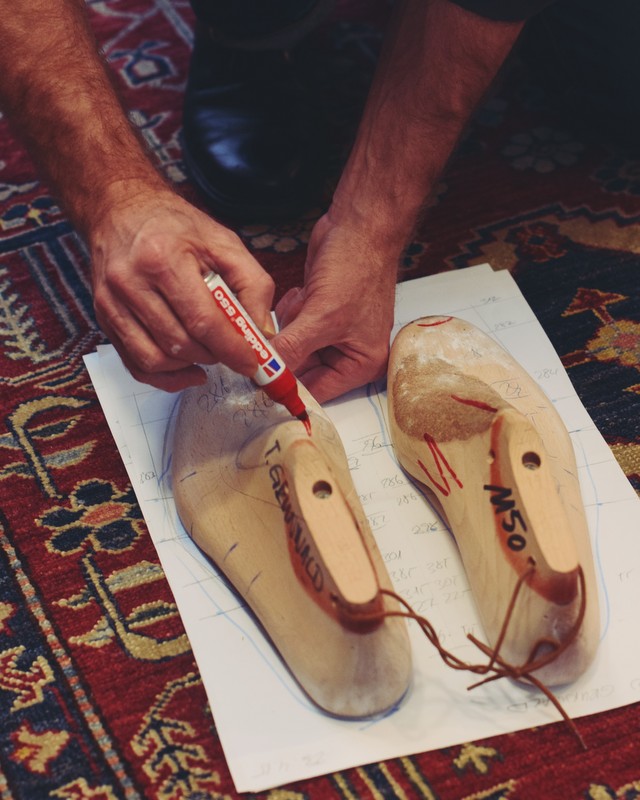 I walked around a little in the workshop, and we discussed the fit. It was difficult for me to come up with improvements, yet Benjamin wanted to tighten the shoes sligtly above the insteps and the front feet. He marked the adjustments on both uppers and lasts.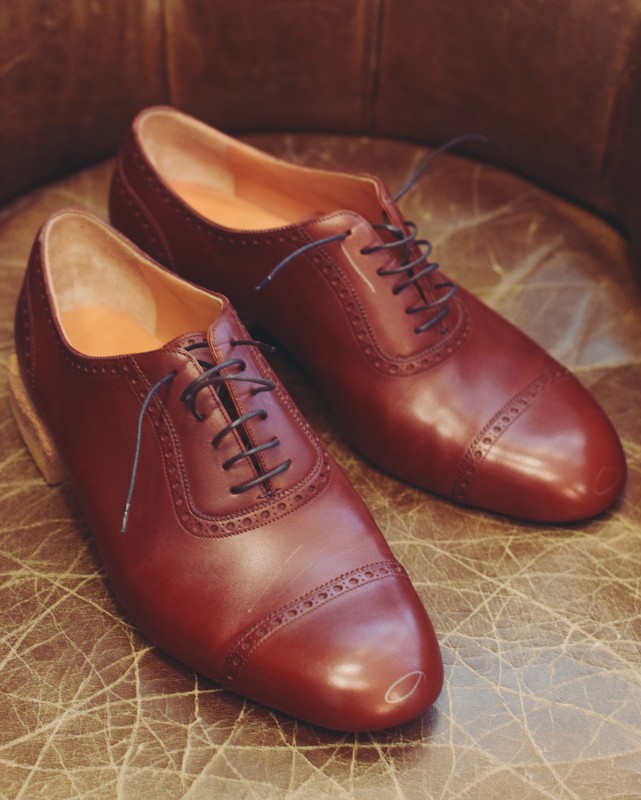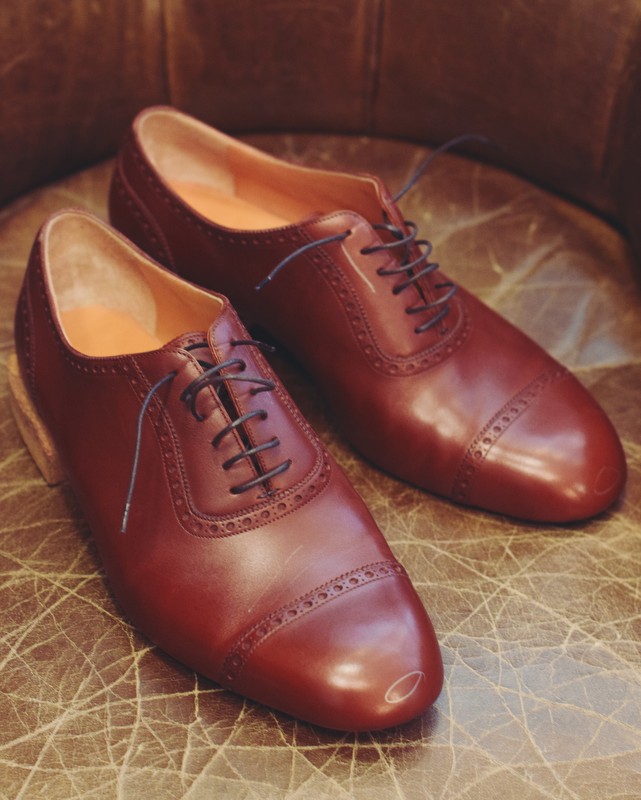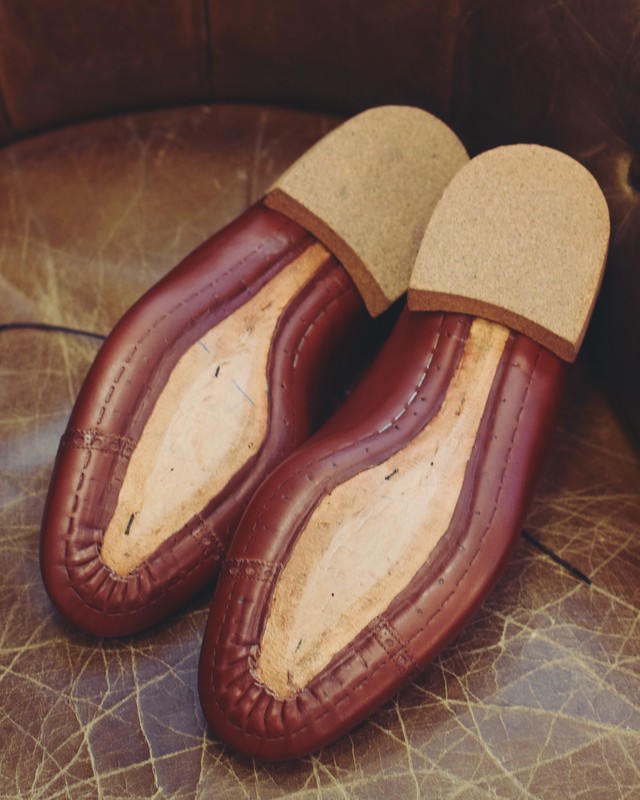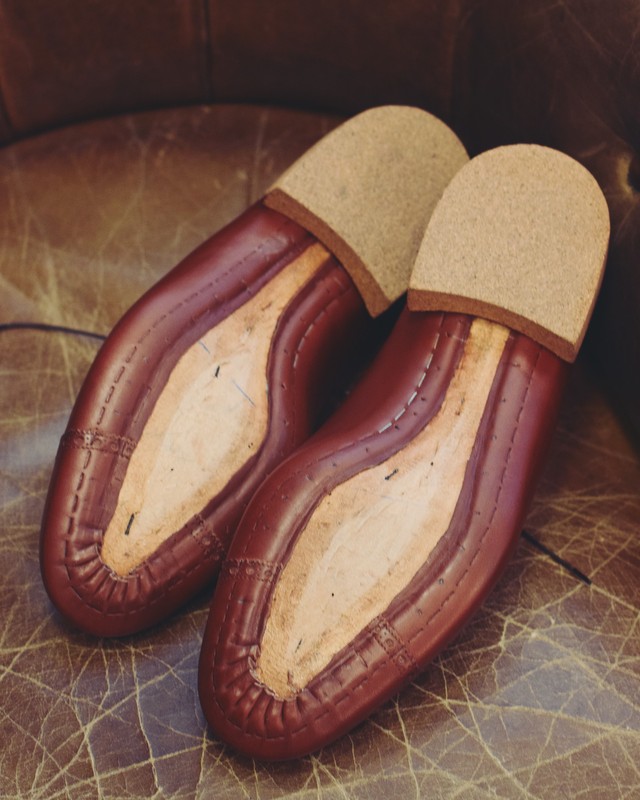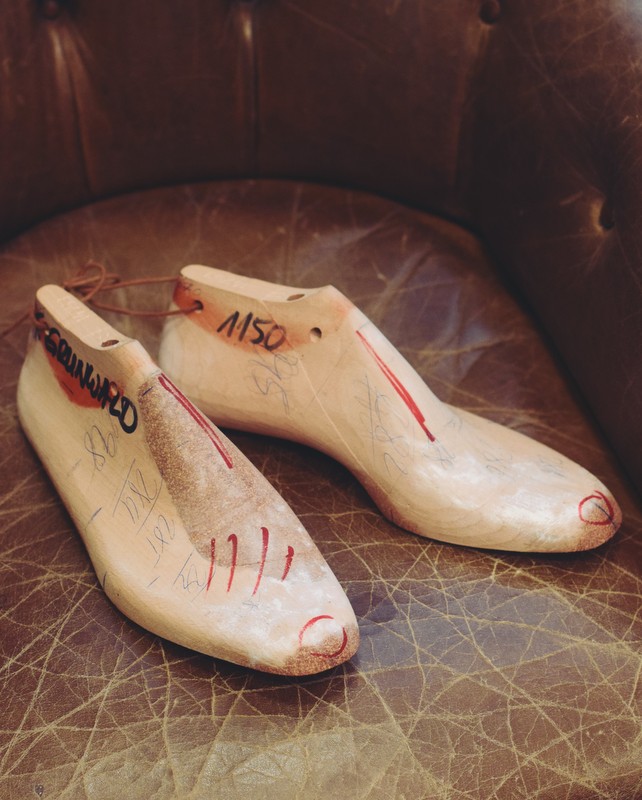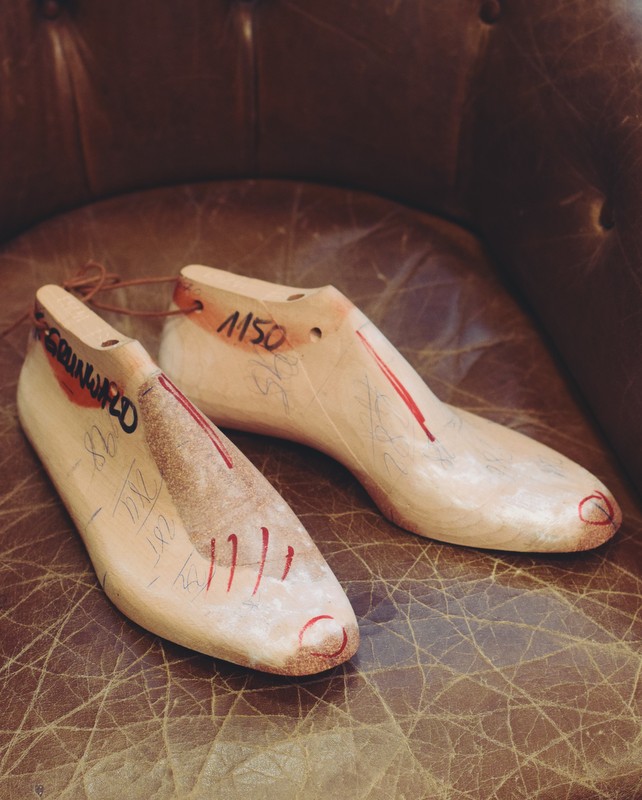 Most importantly perhaps was a small stylistic change: We both wanted to lengthen the shoes and the caps to create more slender looking shoes. That is classic trick at the bespoke shoemaker, when the feet are bulky like in my case. We decided on half a centimeter, that is, 1/5 inch. I hope that is enough.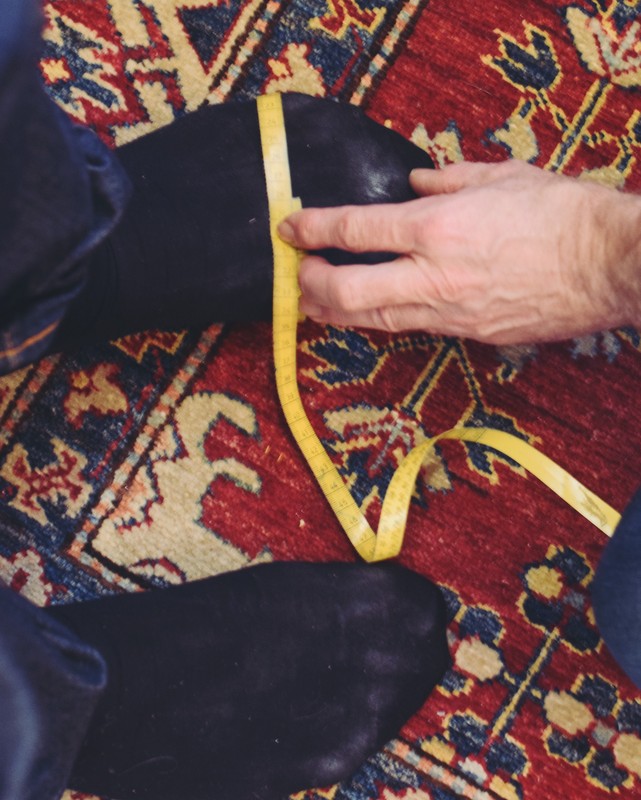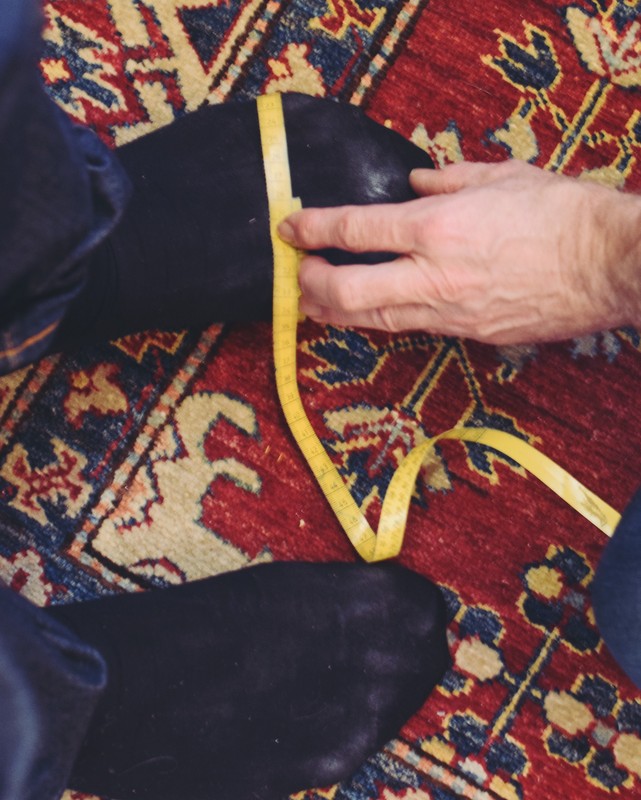 After the fitting Benjamin measured my feet again, and he said that they had shrunk. Only millimeters, but the change was real. It can happen, if for instance you loose weight. A pair of well fitting shoes have to accommodate for those small fluctuations, Benjamin added.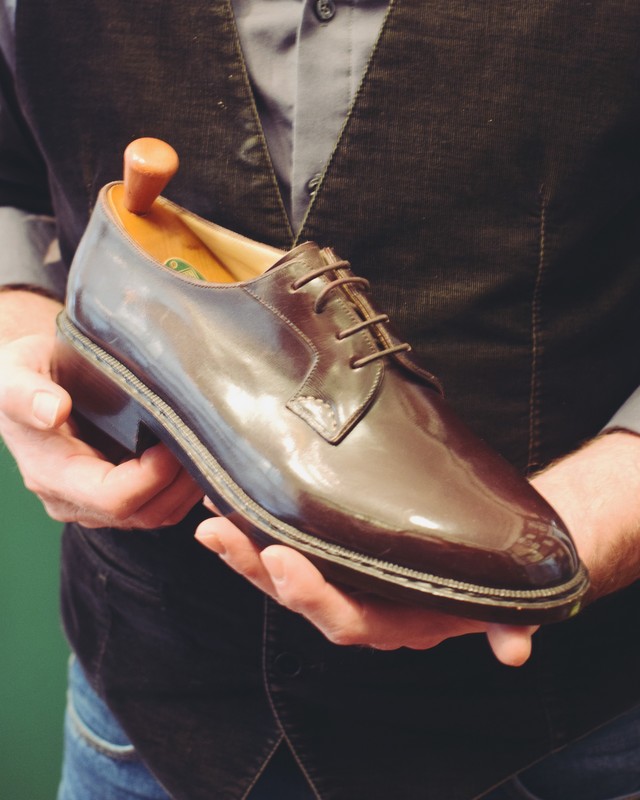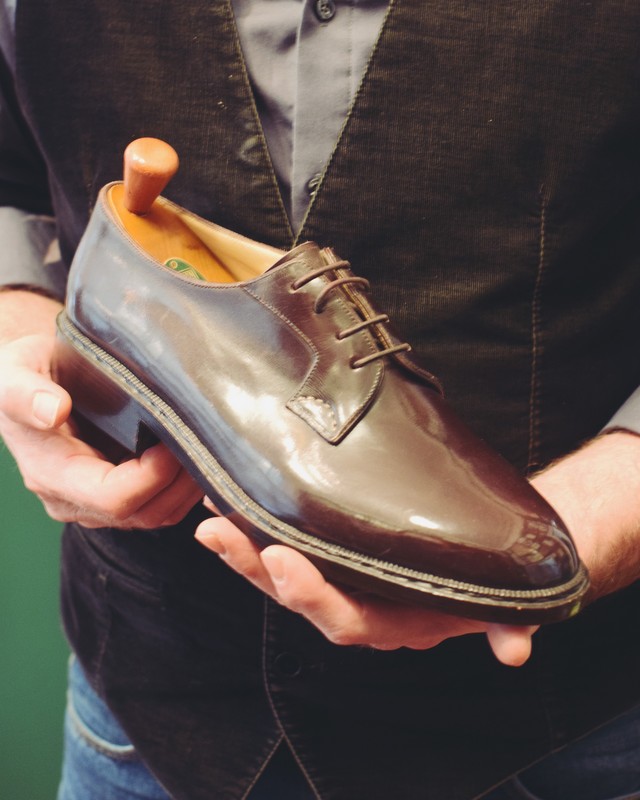 Before I left we discussed a pair of bluchers, which Benjamin has on display in the shop. People often get the model wrong. Real bluchers of German descent are derby shoes with uppers like wholecut shoes but with laces flaps attached to the vamps. The story goes that the Prussian field marshal Gebhard Leberecht von Blücher, who fought in the Napoleonic Wars, asked for waterproof shoes (at that time boots), and his shoemakers came up with this model with few seams. Inevitably, it would later be known as "Der Blücher" in Germany.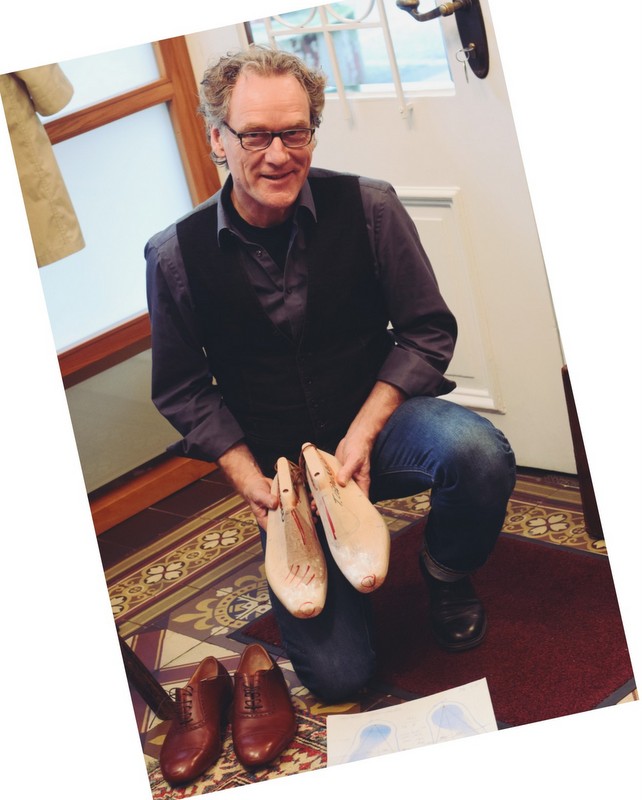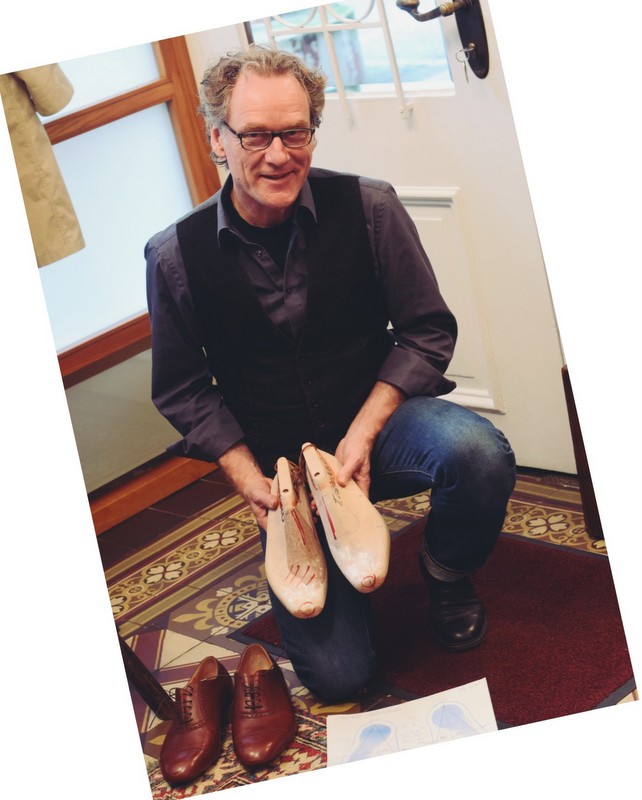 Read piece one on Klemann here.
Read piece two on Klemann here.
All photos: The Journal of Style