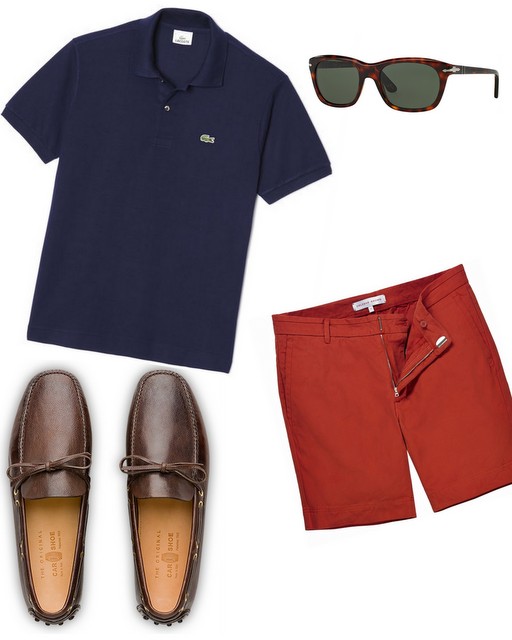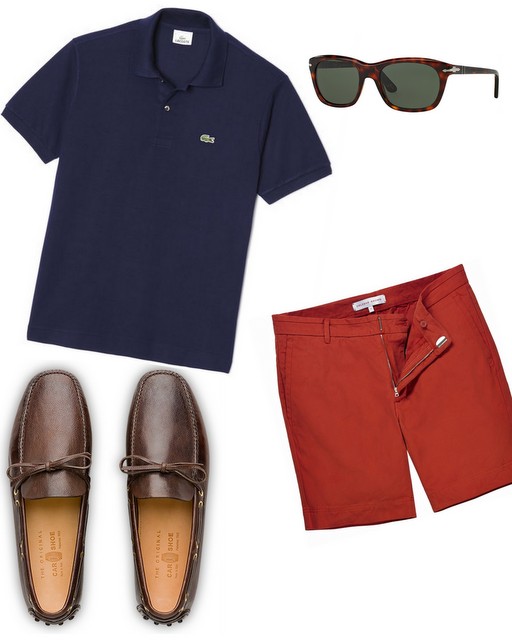 The Business Man's Casual Summer Attire
The polo shirt is an easy garment. It needs a light ironing only, and it will stretch to fit you. Moreover, the "open" weave works well in warm weather. No wonder the polo shirt became popular on the tennis fields in the 1930's, and later, when René Lacoste took it to the market, among men for casual summer attire.  Bermudas are a good match for the polo shirt, and the driving mocs, which have been fashionable for a couple of summers by now, seem related to the polo shirt too. All in all polo shirt, bermudas, and driving mocs can compete for being the business man's casual summer attire number one. I would be a little creative with the colours combining, say, a blue shirt and a red pair of shorts. Dealers: Lacoste, Orlebar Brown, Cars Shoes, and Persol.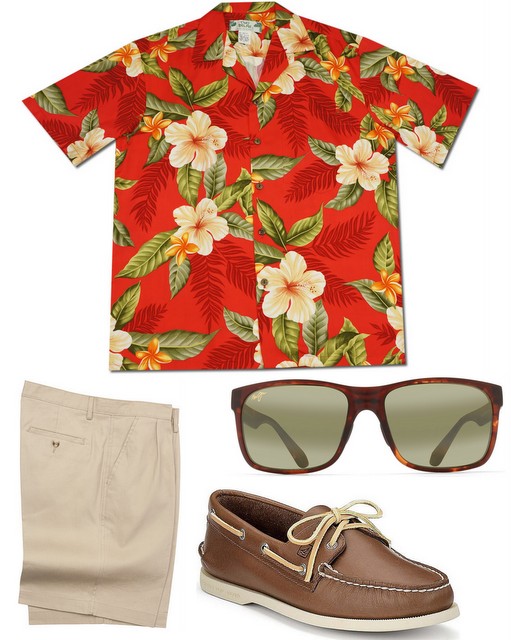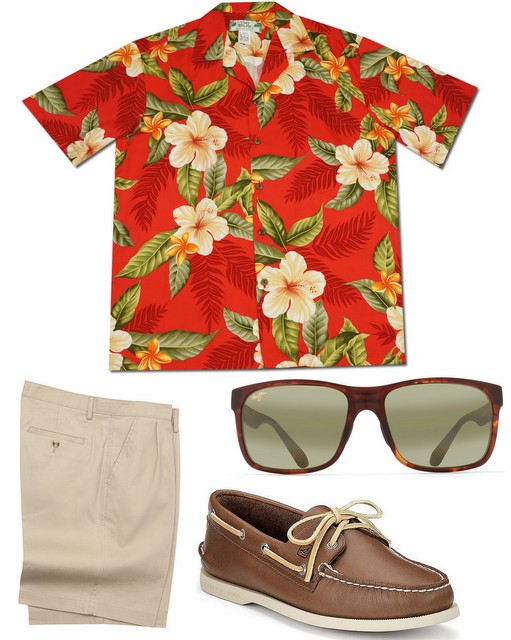 The Bon Viveur's Summer Attire
I cannot imagine a better shirt for summer enjoyment than the hawaii shirt or aloha shirt. The bold pattern, often illustrating habiscus plants and their flowers, embraces good life. The cut of the shirt is generous, and the collar is made open. The hawaii shirt is the focal point of the bon viveur's summer attire. Pleated bermuda shorts, and brown boat shoes, which don't compete for attention, are good companions. Try a light brown tortoise shell frame with large glasses, which are not too dark. Dealers: Papaya Sun, Pakeman Catto & Carter, Maui Jim, and Sperry Top-Sider.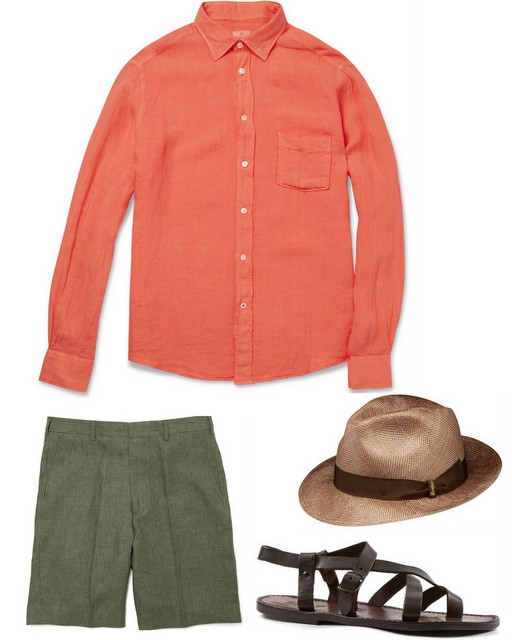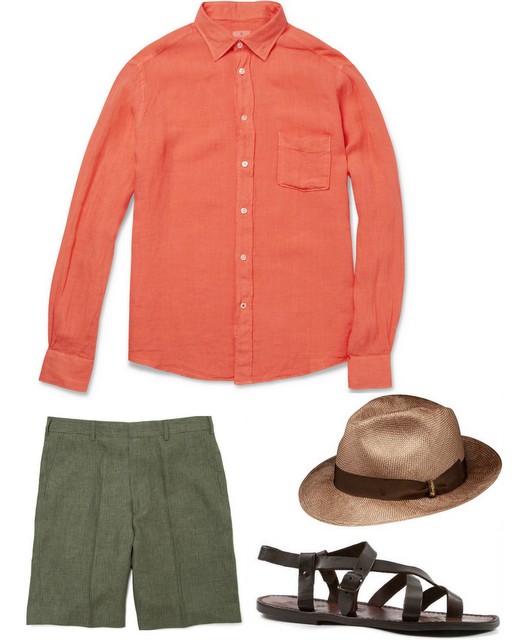 The Scholar's Summer Attire
Scholars appreciate linen more than other societal groups. Could be that the old-wordly aura of linen appeals to the scholar's historical awareness. Linen's perputal crumpling might also connect to a certain love for non-conformity among scholars . In any case, linen is a true summer fabric, and generally it feels more comfortable and cooling in warm weather than cotton. Try linen in dry and bold colours, for instance orange and green. There is no reason to stay true to colonial off-white.  To execute the scholar's summer attire jesus sandals should be applied. Moreover, a straw hat is a better choice than sunglasses. Dealers: Lyst, Paul Stuart, Borsalino, and Italian Boutique.
Men's summer style guide collages: The Journal of Style