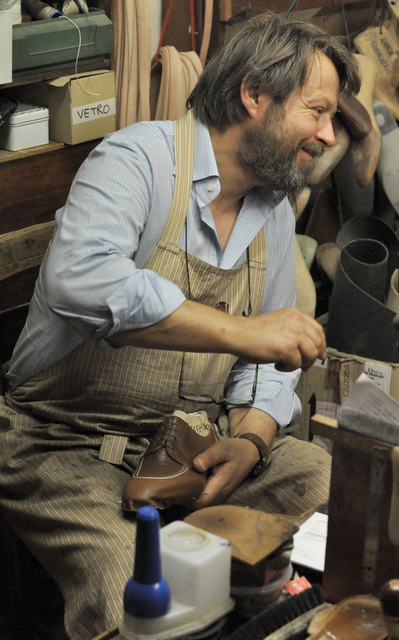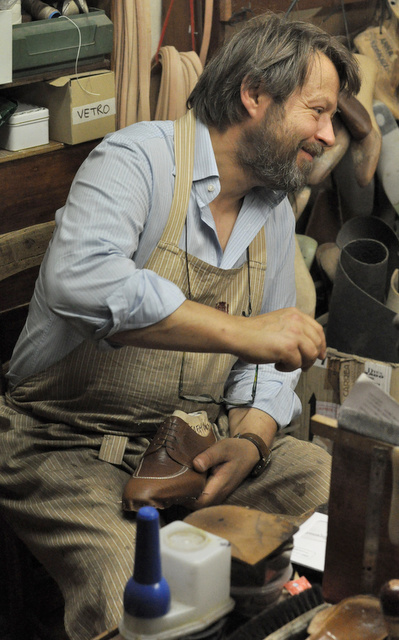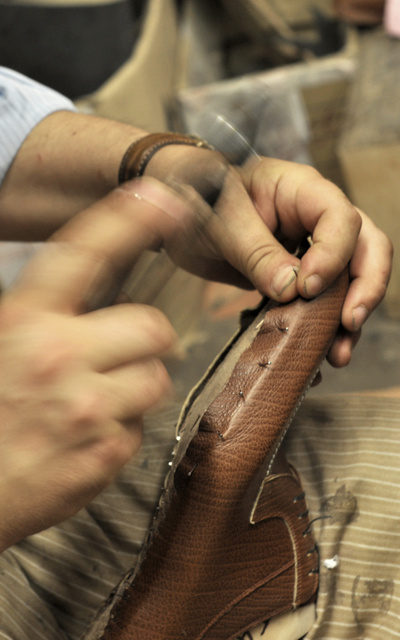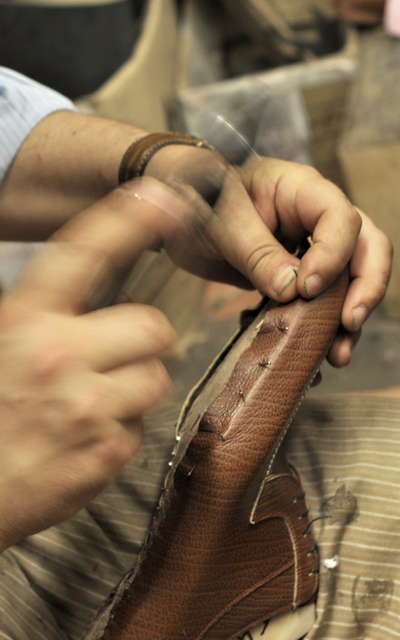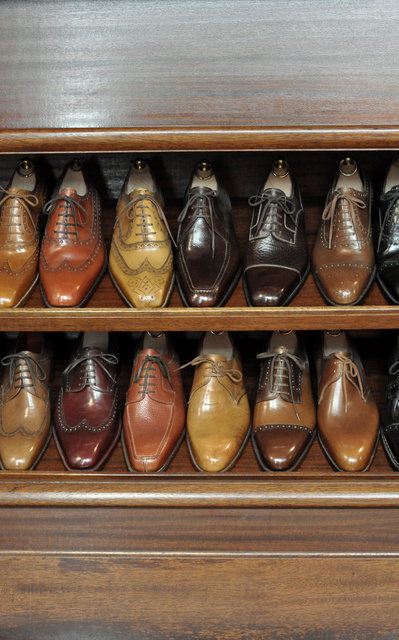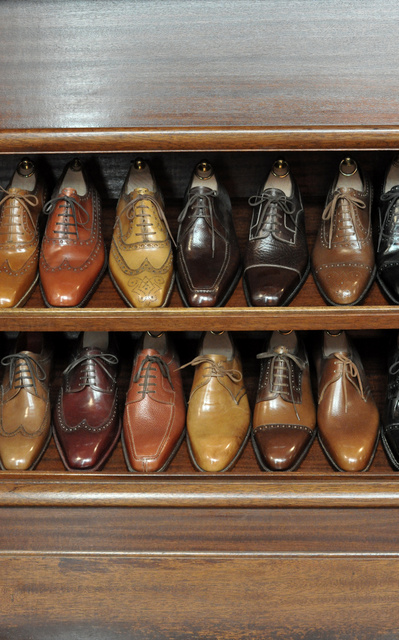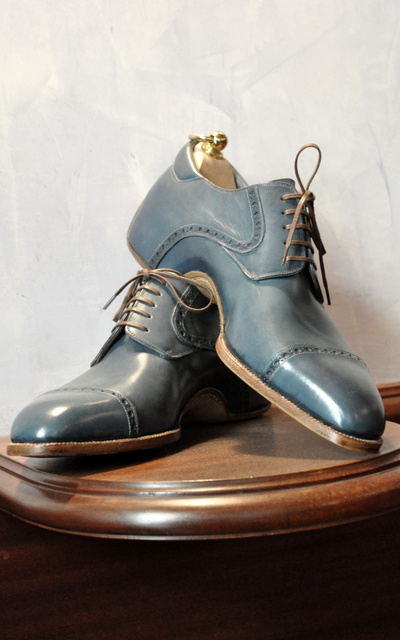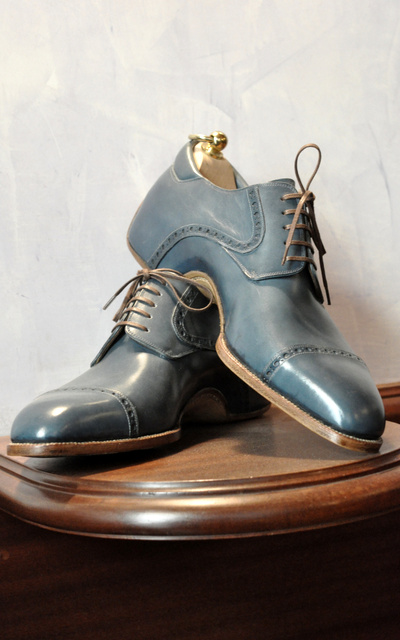 I don't have bespoke shoes from Stefano Bemer, so I cannot comment on the fit, but the shoes displayed in his Florentine workshop all look beautiful. Methods also seem very authentic.  Many of Stefano Bemer's leathers come from France. A pair of shoes are 2.100 Euro (June, 2011).
Photo: The Journal of Style
Update 29th of July 2012: I have just read the sad news that Stefano Bemer has died 27th of July 2012 at age 48. He was ill for many years (diabetes, I believe), however still capable of working. His shop will continue operating.