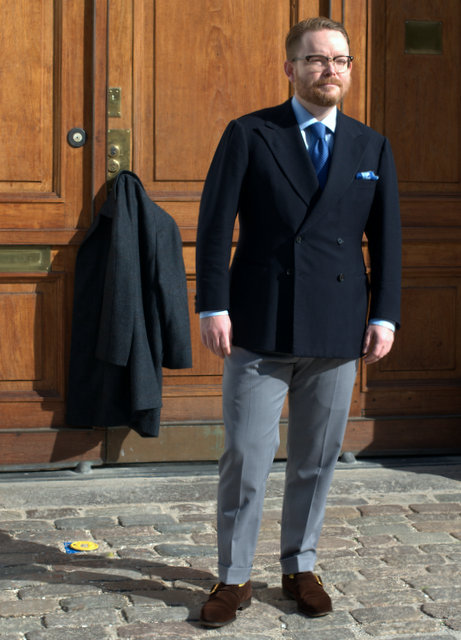 A reader did a second-hand finding, a 1970 double breasted navy blue jacket from Alfred Alm, arguably the most famous postwar tailor in Denmark. He took the jacket to Peter Undén for alterations, so it could come out strolling again.
Alfred Alm shoulders are usually almost unpadded and sligthly rounded. A large upper sleeve has been put into a small armhole. As a result, small folds scan be created in the upper sleeve. Neapolitan tailors have made this "manica a mappina" known today. In fact, it is an old technique and effect, which were already common in the 18th and 19th Century.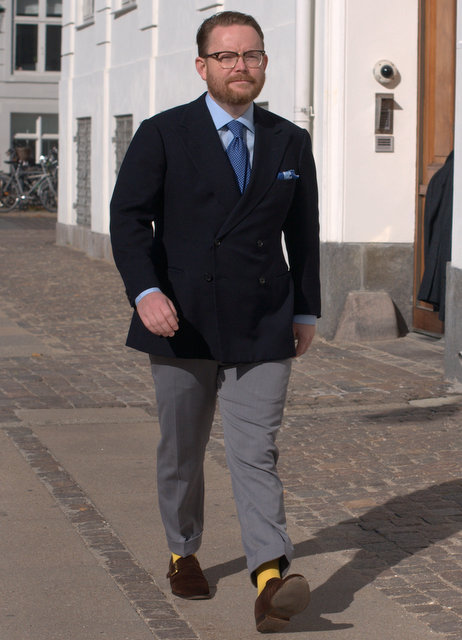 The Alfred Alm jacket also shows, how transhistorical great tailoring can be. I mean, this jacket was made more than 40 years ago, and it is still very wearable. It has not become a costume, a pitfall with many vintage garments.
Source: The Journal of Style